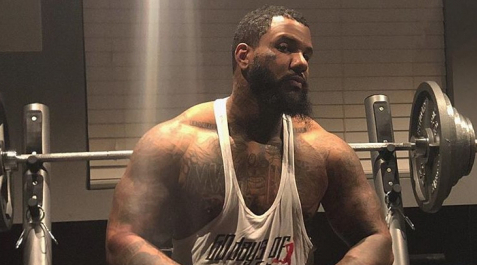 A California federal court has ordered a federal law enforcement agency to go after rap star The Game in order to satisfy a multi-million-dollar judgment a woman won against him.
The court signed off on a "Writ of Execution" that empowers the U.S. Marshals to seize money out of The Game's bank account or take control of his properties in order to satisfy a $7M judgment in a sexual assault case he lost, AllHipHop.com reports.
Priscilla Rainey won a $7.13M default judgment against The Game, born Jayceon Terrell Taylor, 39, when she claimed the rapper sexually assaulted her when she appeared on the Compton rap star's reality series "She's Got Game."
Rainey filed the lawsuit in May 2015, according to Complex magazine. Rainey said The Game "was out of control, drunk, and on drugs" in a Los Angeles bar during the taping of the reality show. She said The Game pulled a "Donald Trump," charging that The Game "forcefully" reached up under her skirt and rubbed her "bare vagina and buttocks."
A jury ruled in her favor after four days of deliberations in 2016, XXL Mag reported. However, Rainey has spent the intervening years trying to collect the money. The Game has defiantly stated that he will never pay. Rainey, therefore, transferred the case from Illinois to California in order to make it easier for her to get the amount that is owed to her, according to Bossip.com.
U.S. Marshals are reportedly empowered by the court to enforce Rainey's $7.1M  judgment against The Game. They are also ordered to collect an additional $111,579 in interest that has accrued since 2016.
As of Sunday afternoon, there is no indication as to whether the U.S. Marshals were able to carry out the orders to seize The Game's property and finances.