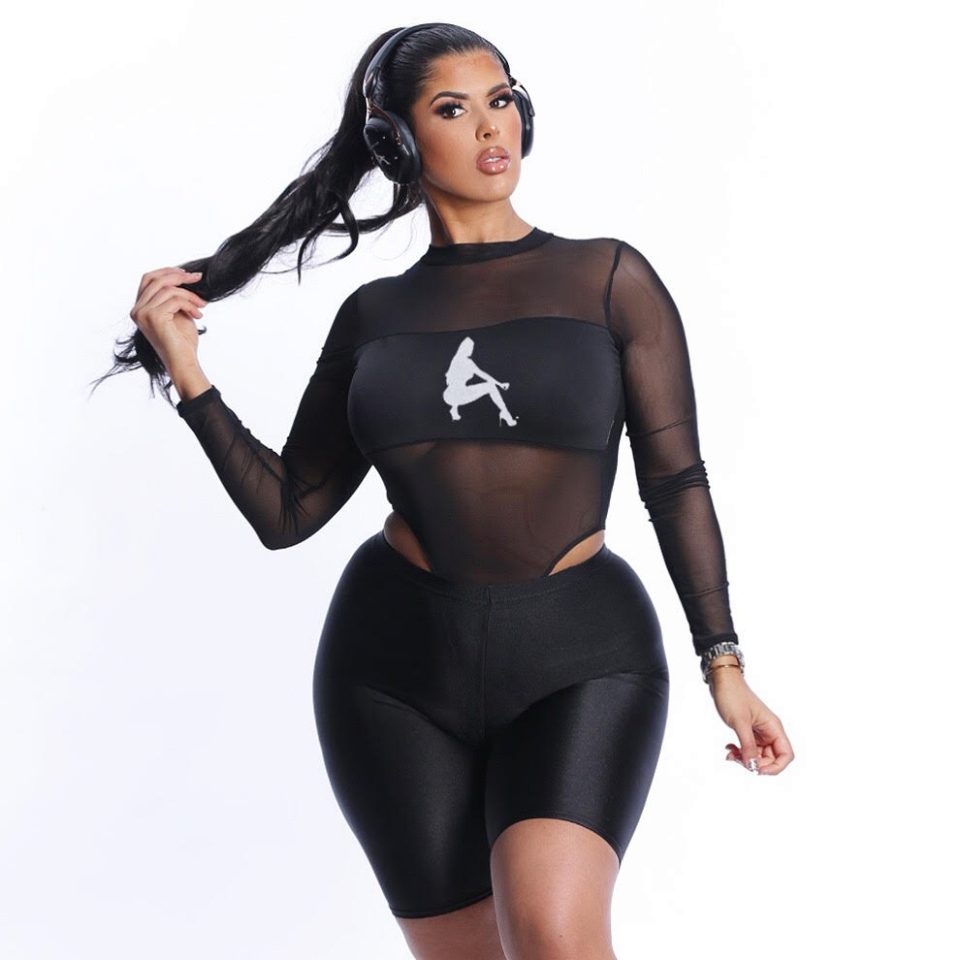 DJ Yasmina
Name: Yasmina Angele
City: Phoenix, Arizona
Style/genre: Hip-hop, Afrobeat, and R&B
Rolling out's Master DJ series spotlights DJs recognized in their respective cities who are making an impact in their communities. Australian-born Yasmina Angele — known professionally as DJ Yasmina — came to the United States a few years ago to pursue her music career. Rolling out recently caught up with DJ Yasmina to learn more about how she got started and how far music has taken her around the world.
When did you start DJing?
The tables turned fast from singing to spinning vinyl on Technics after I was sick from throat surgery and I couldn't sing. After that, I fell in love with turntablism, I invested in my own [equipment] and started studying my craft daily. I was on YouTube and caught a video of DJ Craze in a DMC competition. The rest is history.
What or who were your early passions and influences?
My earliest DJ influences when I started to learn about hip-hop were most of the New York and Atlanta DJs, such as DJ Clue and DJ Drama. The DJs that have influenced and inspired my career are Dj Craze, DJ Snake and Miles Medina.
How would you define your style of DJing?
Energy and vibes. I play whatever the mood is for the day. Just dope.
What's your process for selecting a song to play during your sets or at a gig?
I don't prepare too much. I make sure I'm up to date on my music by freestyling my sets so they stay fresh.
What music or genre do you usually start with when preparing for a set?
Whatever the vibe is for the gig. I love high energy to start off with, though, or some Afro vibes.
Please provide 10 songs that should be in everyone's playlist.
"Sensei," ZieZie
"Bank," Collie Buddz ft Russ and B Young
"Freaky," Tory Lanez
"Grinding All My Life / Stucc In The Grind," Nipsey Hussle
"Babysitter," DaBaby ft. Offset
"Surf," King Combs ft. City Girls, AZChike and Tee Grizzley
"Uptown Vibes," Meek Mill ft. Fabolous
"Tip Toes," Saweetie ft. Quavo
"Tempo," Lizzo ft. Missy Elliott
"Your Peace," Jacquees ft. Lil Baby
How far has music taken you around the world?
So far, music has taken me places further than I can imagine for the past three years. I have DJ'ed celebrity private parties, nightclubs around the USA and internationally and hosted numerous events. But it is more so the incredible people that I get to meet on a daily basis.
Name three musicians who you believe changed the world.
Michael Jackson, Bob Marley and Alicia Keys. All three of them have or are impacting the world in so many ways through their music and charity.
Who are your three favorite producers of music? Why?
Pharrell, Timbaland and Kanye West because they are visionaries far beyond their years.