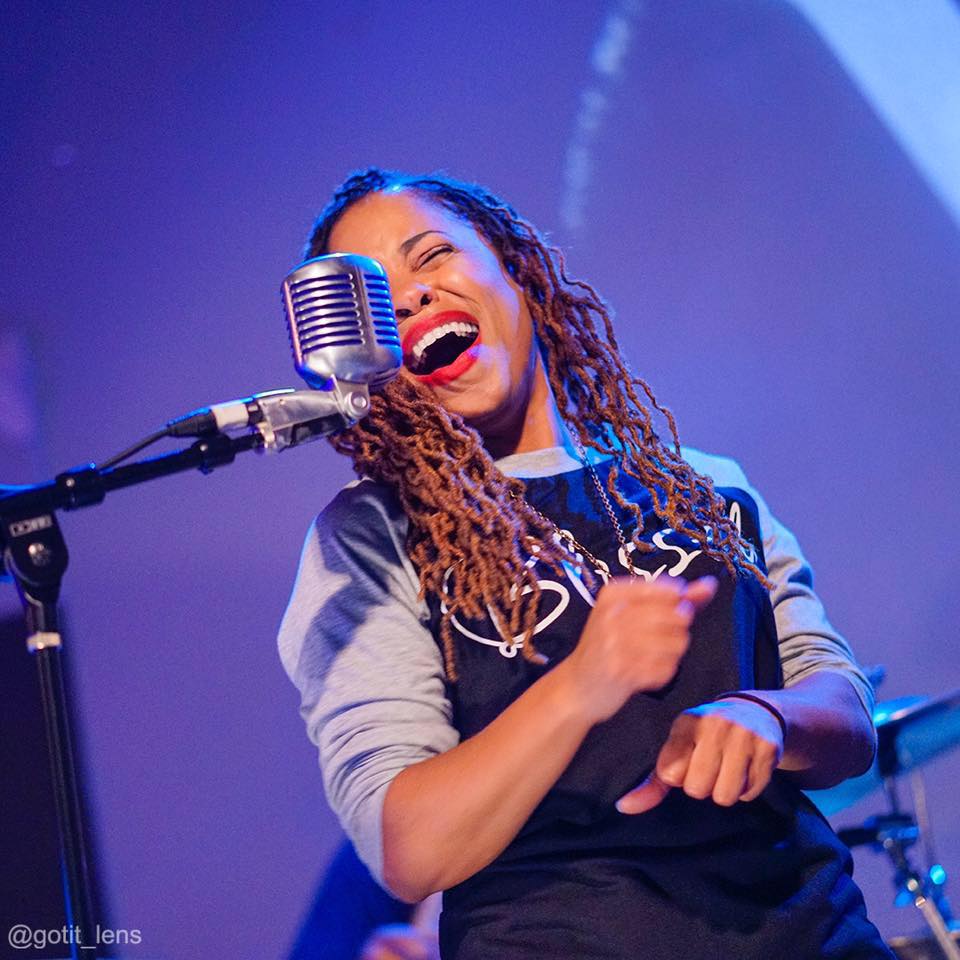 Liz Toussaint is an amazingly talented musician who is cut from a different cloth. At first glance, you may expect the vocals of your favorite R&B songstress to come from her. That is not the case. Toussaint has her own sound. She is heavily influenced by her upbringing and country music. We spoke with Toussaint about her music, what inspires her and how Islam informs her sound.
Describe who you are as an artist.
I am a manifestation of the musical influences of my childhood. It is a gumbo of country, soul, hip-hop, folk and pop.
What motivates you to sing?
Singing is a release. It is therapy. My day can be bad, and the moment I start to sing, it's all better.
How would you describe your sound?
My sound is very "American." It is a mix of all the sounds that make up the soundtrack of this country.
What was it about country music that attracted you?
Country music is honest. I can tell a story about my broken-down car in a country song. I can be completely vulnerable and descriptive. It also gave me a view of a world I'd never seen. I was able to mentally take myself away to a peaceful country life while living among regular gunshots and sirens.
How has your culture informed your voice?
Being an African American singer on the Chicago music scene requires a certain level of power. I learned very early that if I wanted to sing in this city I needed to be able to pull out a powerhouse sound.
Talk about how Islam helps to shape your worldview.
Islam is a peaceful religion. At its core, it has taught me to value my family and my community. However, being Muslim after 9/11 taught me that there are more parameters on the way I can move in this world. I couldn't get my footing for many years. I couldn't get a job, and it was very annoying to travel. I was always detained randomly. I was taught my whole life, what my parameters were as an African American woman, but it was a shock to the system after 9/11 when I had to learn my new limits.
What can people expect from your documentary American as Bean Pie?
The film is full of music with behind-the-scenes footage from studio and writing sessions. You get to see my daddy making his signature bean pie and learn about why it was important for them to raise us in the Nation of Islam.
What is next for you?
The album is available everywhere on May 8, and I am currently working to book a tour. The goal is to submit the documentary to film festivals and networks. I need people to not only understand who I am but [also] why I am. I would also love to have my own brand of bean pies using my daddy's recipe.
Check out Liz live May 9, at The Cheers Live Music Venue in Midlothian IL at 7 p.m. for a pre-screening of her documentary and album release performance.
Check out the snippet from American as Bean Pie below: