Journalist Sharon Reed shares her views on motherhood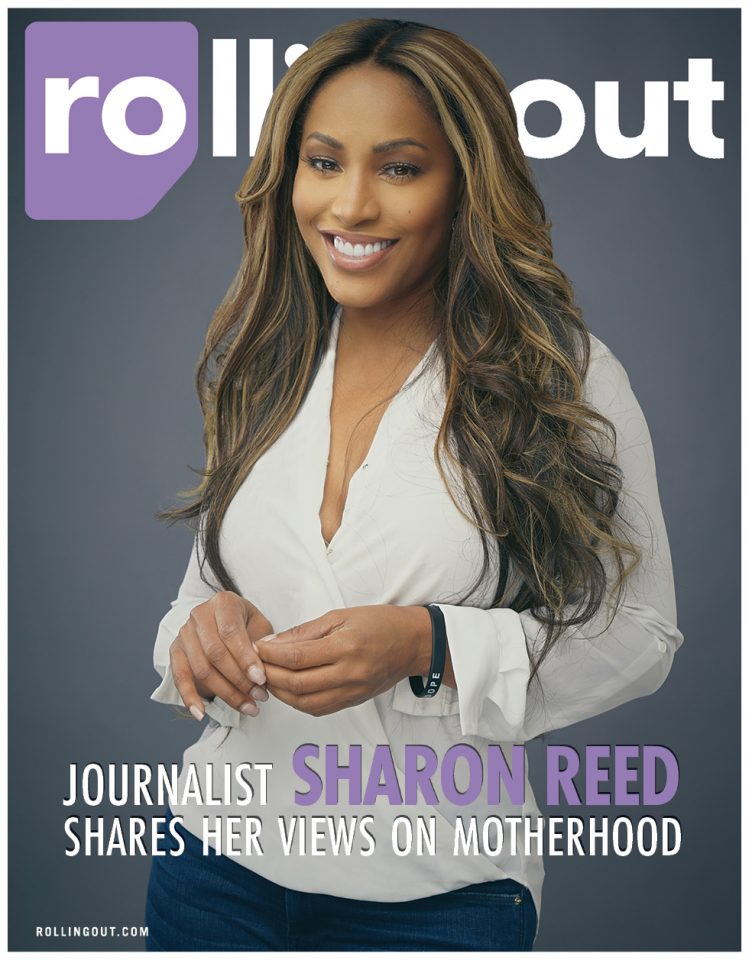 West Chester, Pennsylvania, native Sharon Reed was introduced to the city of Atlanta in 2015 when she became the primary news anchor for CBS46 (WGCL-TV) and Peachtree TV (WPCH-TV). She previously worked as an anchor-reporter in St. Louis, Baltimore, Miami, Philadelphia and Cleveland.
For the past four years, Reed has juggled being a force behind the anchor desk, and a single mom. In April 2019, she announced her exodus from the local news station. We spoke with Reed about her personal experience with motherhood and her excitement about the future.
It's been about a week or so since you announced your departure from CBS46. How are you feeling?
I feel good. It was the right decision. I think you can't have regrets. I'm relieved because you want to get that information out. However, I'm a person who likes to complete the task, you know? As of right now, there [are] a couple of weeks left, and I don't want to leave anything on the table. So, I'm sprinting toward the finish line and just giving it my best. That's my focus right now, and I'd be lying if I said I wasn't excited about what's to come in the future.
With your unconventional work hours, how do you manage being a journalist and a mother?
When I first became a mother, I put so much pressure on myself. I was hard on myself, extremely hard. Then one day I just woke up and I wanted to be an example for my daughter. It's good for her to see me working at a high level, at an intelligent level, at a deliberate level. I make no apologies for that. Before she was even a thought, all I cared about was making it, getting there, my career. I lived for the story. I loved it. Then, this beautiful gift from God comes and, my God, does it straighten out your priorities. So now, yeah, I still live for the stories. I want everything exclusive. I want every big [story], and that's not going to change. However, I know what's important. I look at her, I watch her sleep, and I just say it's my job to give her the best start. That doesn't necessarily mean money. That doesn't even necessarily mean access. It just means you need to grow up and be a good person and pursue your dreams fearlessly. As long as you do that, you've got all the support in the world. She's my focus. That's probably why I'm not married. I can't get this kid out of my bed. We do everything together. I want to have a full life, personally and professionally. It's a work in progress.
So you guys have a nontraditional mother-daughter relationship?
Yes, that's what my mother would say. Nobody gives you a handbook. I'm a mom who's just trying to figure it out. Discipline is one thing, and my daughter could use a little more. I'll take that criticism all day, but it's not my job to change her, mold her into me or what I would think. I want to know who this little being is. I think you're born who you are, right? I want her to be who she's going to be.
Let's talk about discipline. Is that an area you struggle with?
Sure. The truth is she may get away with a few things and maybe it's guilt. But, it doesn't go unnoticed if only for the fact that I love her so dearly and I want to send her out into the world with a skill set that doesn't get her hurt too much. I think in order to be happy you have to be sad sometimes. Discipline is not just so you behave for the rest of the world. It's so that you can achieve what you're supposed to achieve in life and not be impeded by lack of that. So, yes, I struggle.
There are difficulties that moms face — what message would you give to mothers who are experiencing tough times?
Be hopeful. I think if you're going through a depressed state, if you've lost a job, if a relationship fell apart, grieve it. Go to the nearest window, and please look outside. It's a big world out there. The more you can experience something outside of your bubble, I think the more hope comes. So, I would tell mothers to be kind to you first. No one wants someone who's hopelessly broken. While we're all a work in progress, you have to be happy with yourself. Then everything falls into place. That's my takeaway from motherhood and my hope for other moms. Be good to each other.
Story by Lericia Harris
Images by Ric Mathis and Lennard Devlin