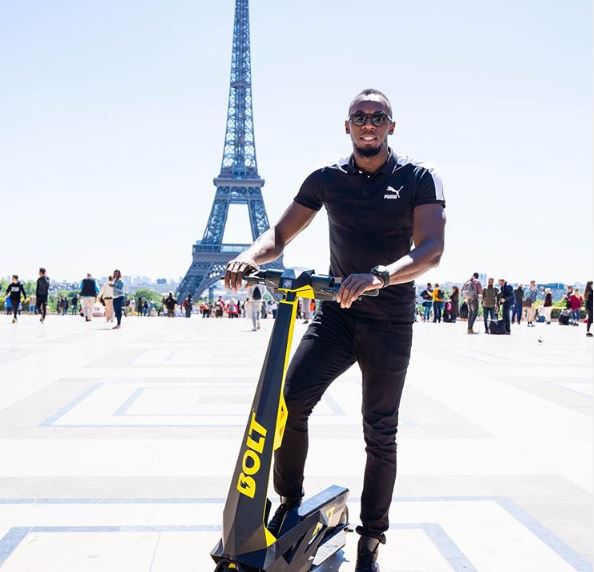 Iconic Jamaican sprinter Usain Bolt launched a new brand of electric scooters in France on Wednesday, May 15.
Bolt's newest business venture has not been well received by the international press, as many have noted that the market is already over saturated.
However, the 32-year-old and his team from Bolt Mobility have brushed off the criticisms, noting that they took their time to ensure that they got everything right.
Bolt Mobility's co-chief executive, Sarah Haynes, said that she believed that Bolt's celebrity status would help bolster the brand.
Bolt's latest venture is facing even more trouble as one international media company, Stifeld, reported that another scooter company has claimed the name Bolt in France.
However, Bolt isn't letting a little criticism and minor obstacles get him down, as he took to Instagram where he showed of his zippy scooter with the caption, "Bonjour Paris. So happy to be in Paris to officially launch Bolt Scooters".
Bolt Mobility is a Miami Beach-based company co-founded by Bolt in 2014. Bolt serves as a brand ambassador and investor in the company.
Other investors include Miami venture capital firm Rokk3r Fuel ExO.