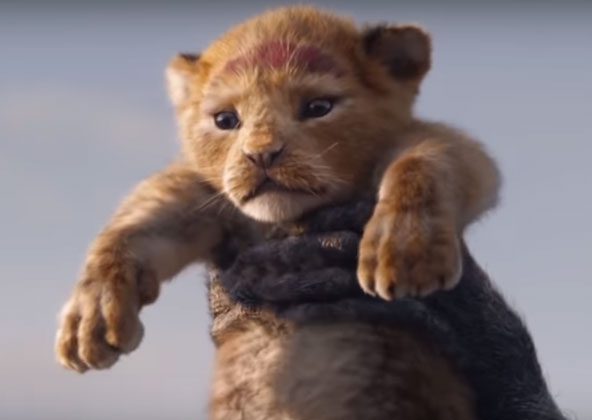 It's time for the summer movie season, and here are five hot summer movies to put on your must-see watch list. Ranging from action to animation, these films are sure to keep you entertained.
Men in Black: International  
In this F. Gary Gray reboot for Sony, Tessa Thompson and Chris Hemsworth star as Agent M and Agent H who discover a serious security breach.
Plot summary: The Men in Black have always protected the Earth from the scum of the universe. In this new adventure, they tackle their biggest, most global threat to date: a mole in the Men in Black organization.
The star-studded cast joining Thompson and Hemsworth includes everyone from Jonah Hill to dance sensations Les Twins.
Men in Black: International opens June 14.
Shaft
In the Warner Bros. continuation story, the leather-wearing, crime-stopping family is back. Directed by Tim Story, this time, J.J., aka John Shaft Jr. (Jessie Usher) is taking the lead.
Plot summary: When his best friend dies under mysterious circumstances, an FBI cybersecurity expert joins forces with his father — the legendary cop John Shaft (Samuel L. Jackson) —  to scour the streets of Harlem, N.Y., and uncover the truth.
Co-starring with Usher and Jackson are Richard Roundtree — the original John Shaft in the 1971 film — and Regina Hall.
Shaft opens in theaters everywhere June 14.
Spider-Man: Far From Home
Tom Holland and Zendaya reunite as Spidey and MJ in the aftermath of Avengers: Endgame. With normalcy short-lived, it's Spider-Man's turn to step in to protect the vulnerable.
Following the events of Avengers: Endgame, Spider-Man must step up to take on new threats in a world that has changed forever.
Spider-Man: Far From Home opens July 2.
The Lion King
The highly anticipated, live-action remake revisits the story of treachery between brothers Mufasa and Scar, an exiled son and recapturing what's his.
It features the voice talents of Donald Glover, Seth Rogen, Billy Eichner, John Oliver, Beyoncé, and James Earl, Jones.
The Lion King opens in theaters July 19.
Fast & Furious Presents: Hobbs and Shaw
Dwayne "The Rock" Johnson leads the first installment of the spin-off of the globally popular Fast and Furious series and takes action in a new direction.
Hobbs finds himself matched against a cyber-genetically enhanced Brixton (Idris Elba) and will need the help of family to win.
Fast & Furious Present: Hobbs and Shaw opens Aug. 2.
Toy Story 4
Andy is gone, but that's not going to stop the toys from getting into new adventures with Bonnie.
Woody has always been confident about his place in the world, and his priority is taking care of his kid, whether that's Andy or Bonnie. But when Bonnie adds a reluctant new toy called "Forky" to her room, a road trip adventure alongside old and new friends will show Woody how big the world can be for a toy.
Jordan Peele and Keegan-Michael Key join the cast this go-round as Ducky and Bunny.
Toy Story 4 opens in theaters June 20.
Here are five more must-see movie honorable mentions:
Child's Play, co-starring Brian Tyree Henry
Spies in Disguise, starring Will Smith
21 Bridges, starring Chadwick Boseman
Gemini Man, starring Will Smith
Joker, co-starring Zazie Beetz