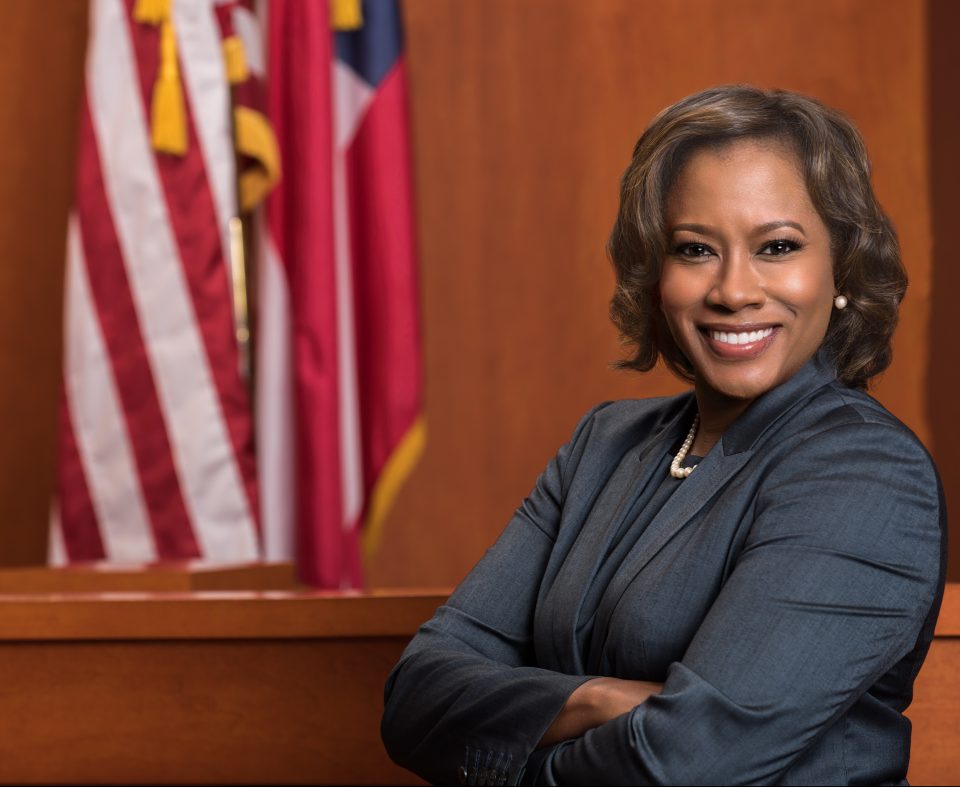 As District Attorney for the Stone Mountain Judicial Circuit, Sherry Boston oversees the prosecution of felony offenses in DeKalb County. Prior to serving in this capacity, Boston was elected DeKalb County Solicitor-General, where she was responsible for overseeing the prosecution of more than 12,000 misdemeanor crimes, ranging from domestic violence to trespassing and animal cruelty.
In January 2019. DA Boston appeared on the cover of Atlanta Magazine after the publication named her one of metro Atlanta's 500 Most Influential People.
District Attorney Boston is a graduate of Villanova University in Philadelphia and Emory University School of Law here in metro Atlanta. She resides in DeKalb County with her husband and two daughters.
What attracted you to the legal profession?
The truth of the matter is, this profession chose me. I have always had a heart for service and a passion for helping people – even those who may have taken a wrong turn in life. I am thankful for my village of mentors, friends, and loved ones who encouraged my pursuit of elected office. This is a role that allows me to broaden my scope of service to a wide range of people while using my authority and influence to create policy, exercise discretion, and impact criminal justice reform.
What is your philosophy on the legal justice system?
Engage. Protect. Restore.  Each day, my team and I endeavor to reach these ideals … We work to preserve the dignity and best interests of our victims, while using smart prosecution strategies that balance offender accountability with prevention, intervention, and restorative justice.
Describe your Legal experiences. What have been some of your most significant moments?
I have served as both a private defense attorney and part-time judge. I consider my appointment to the role of DeKalb Solicitor-General in 2011 by former Governor Sonny Perdue to be one of my crowning professional achievements. I am forever grateful and humbled by that appointment because it set the stage for future professional aspirations, including my successful bid for my current role as DeKalb County District Attorney. It is an honor to carry the title and a privilege to serve.
What qualities make for an effective lawyer?
The ability to be detail-oriented, multi-task, and use discretion judiciously and appropriately are hallmark qualities of being an effective lawyer. The law is very intricate and nuanced and requires particular attention to detail to ensure appropriate outcomes. Discretion is a pillar of this profession regardless of the party one represents.
What advice would you offer a law student just beginning his/her career?
I would advise law students to take full advantage of any on-site practicum such as internships and externships which offer real world, hands-on experience beyond the classroom setting.
How do you stay current in your field?
I stay abreast of trends and innovations in prosecution by collaborating with colleagues both locally and nationally and by participating in relevant trainings and conferences. I am also privileged to have a diverse and experienced staff with varied specialties who help grow our knowledge base.