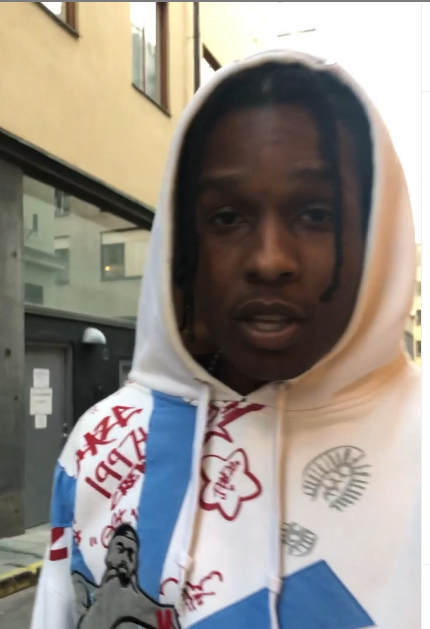 Among the many A$AP Rocky advocates in pop culture is a woman who went to extreme means to get her point across about releasing him from jail.
Rebecca Kanter was arrested for unlawful entry and destruction of property after she allegedly made loud and threatening pronouncements against the Swedish embassy in Washington, D.C. on Rocky's behalf. She threatened to detonate the property lest A$AP is freed with a quickness, TMZ reports.
As rolling out has already reported, A$AP Rocky, aka 30-year-old Rakim Mayers of Harlem, was arrested the day before the July 4th weekend after video shows him beating down an aggressive Swedish fan on May 30 in Stockholm. His arrest and indictments happened despite video evidence that seems to corroborate his claims he tried to avoid violence and implored the pesky fan to leave he and his crew alone on multiple occasions. The rapper will remain in confinement until his trial on Tuesday as Sweden does not have a bail system in place that resembles that of the USA's.
A$AP faces a maximum of two years in prison if he is found guilty.
It turns out that the Secret Service already had Kanter on their radar after she made outlandish statements one week ago. But then she showed up again and started yelling at Swedish embassy staff, startling a student group, as you can see partially below:
whoever just stormed the swedish embassy, sweetie it didnt work #ASAPRocky pic.twitter.com/WIfXdUUsYf

— 😛 (@ellaaluhh) July 23, 2019
Kanter loudly demanded Rocky's release as part of her larger theme about human rights. The feds said Kanter also kicked over a display and furniture.
Kanter's arrest comes a day after she reportedly tossed some type of liquid on the front doors on the Swedish embassy while shouting "I'm going to blow this motherf—– up!"