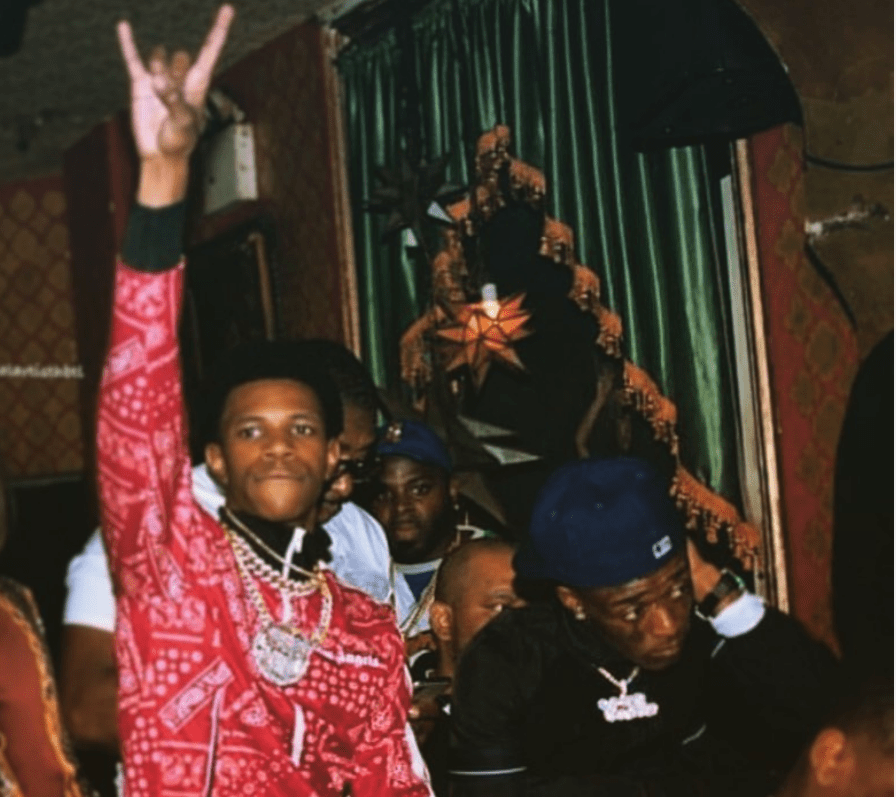 A member of A Boogie Wit Da Hoodie's management team is in jail after being captured on video allegedly punching and beating several women in a Las Vegas hotel room.
According to The Blast, the manager, Yasin Touray, was arrested and charged with felony battery.
The violent episode popped on May 25, 2019, and was captured on the cellphone of a witness, Sayyora Badalbaeva, inside the hotel room. The Blast stated that Touray was having a verbal altercation with several of the women in the room when it suddenly took a violent turn and he allegedly began punching the women in their faces.
The report did not state in which hotel or casino the altercation took place.
Even though the cellphone footage is very shaky, a man appears to punch one woman in the face, causing her head to hit the wall before she collapsed to the floor. When another woman tries to intervene, she is hit with a powerful blow and immediately drops to the floor. And amid the screaming and crying and repeated pleas to "stop," the man in the video continues to hit a third woman with a closed fist.
According to the police report obtained by The Blast, one of the women suffered a broken nose. Another reportedly has a few teeth knocked out and nerve damage to the roots.
Yahoo.com states that Touray was invited to the room by one of the women, and he was described as being "agitated." When he asked if they wanted to go to dinner and they refused, the police report states Touray became "upset."
Touray reportedly then asked to use the bathroom but was denied because an unclothed woman was already in there changing. That is when, according to Yahoo.com, the argument erupted and Touray allegedly began punching the women.
https://twitter.com/allycstone/status/1176452021999853568?ref_src=twsrc%5Etfw%7Ctwcamp%5Etweetembed%7Ctwterm%5E1176452021999853568&ref_url=https%3A%2F%2Fbossip.com%2F1791495%2Fa-boogie-manager-punching-women%2F
Click here to see the video of a man pummeling several women (Warning: Graphic images that are NSFW).