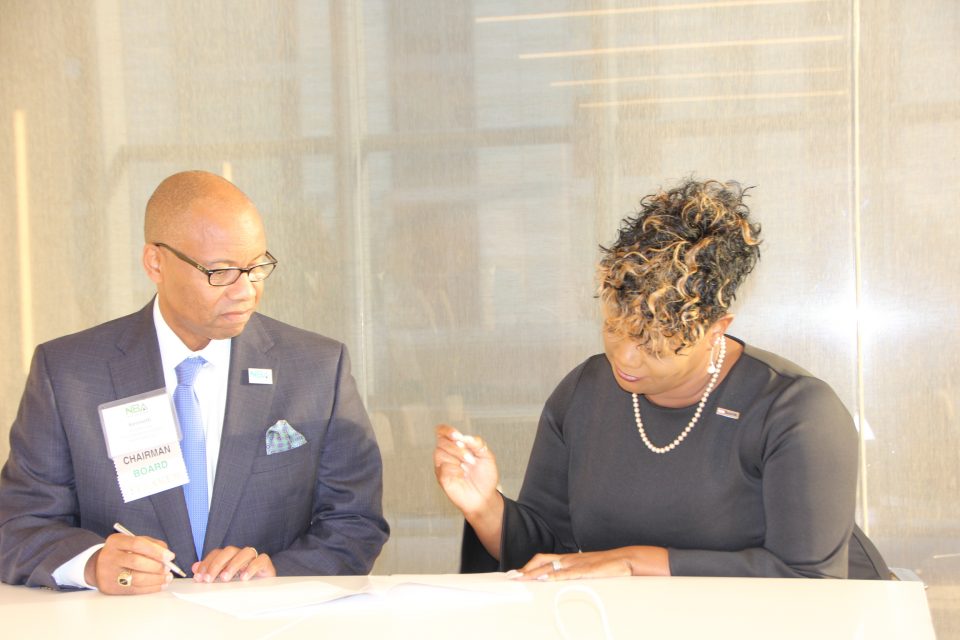 A very important document was signed on Tuesday, Oct. 1, 2019, at the new Conrad Hotel in the nation's capital. As the National Bankers Association which dubs itself  "The voice of minority banking since 1927," was kicking off its 92nd annual convention, just down the hall in the Canvass Boardroom, Kenneth Kelly, CEO of First Independence Bank and Tyann Williams-Allen, U.S. Bank vice president relationship manager were formalizing a partnership that will help Black-owned First Independence Bank potentially gain access to a new revenue stream to further strengthen its bottom line.
The nation's seventh-largest bank, U.S. Bank entered into a formal mentor-protege partnership with First Independence Bank, the only African American‐owned bank headquartered in the State of Michigan centered around performing services for the U.S. Treasury Department.
"Both organizations have shared values around putting people first and driving the potential of our communities. I think First Independence will benefit from the resources, scale and knowledge base that US Bank brings to the table and there's a lot we can learn from First Independence as an organization that has been doing this work in communities with boots on the ground who can bring insights around consumer and community concerns," said Greg Cunningham, vice president of global inclusion and diversity for U.S. Bank.
Both organizations are excited to get to work bringing their shared visions of growth and empowerment to fruition.