Despite the fact that scores of Blacks wanted Amber Guyger to rot and die in prison for murdering Botham Jean, the victim's brother made the remarkable gesture to forgive and hug his brother's killer.
Brandt Jean, 18, fought back tears as he elocuted his uncategorical forgiveness and love for Guyger who was convicted of entering Botham Jean's home and fatally shooting him. He was one of the family members who took the stand during the sentencing phase of the Guyger murder trial. And what Brandt Jean had to say directly to Guyger shook the courtroom to its very core.
"I forgive you," he said simply but powerfully. "I love you."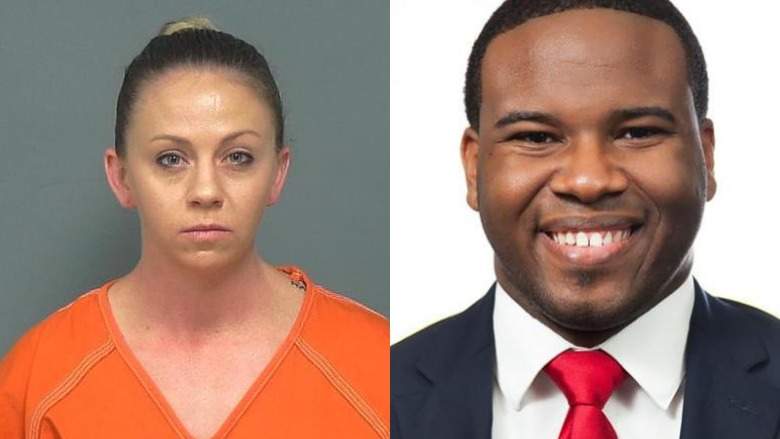 The brother even went so far as to say he wanted Guyger – a self-professed racist who on Instagram often expressed her desire to hurt and kill people – to serve no prison time for slaughtering her brother in cold blood.
"I'm not going to say I hope you rot and die, just like my brother. I personally want the best for you," Brandt Jean said on the stand, according to ABC News. "I wasn't going to say this in front of my family or anyone, but I don't even want you to go to jail. I want the best for you, because I know that's exactly what Botham would want."
"If you truly are sorry," Brandt Jean continued. "I know I can speak for myself, I forgive you."
Moreover, Brandt Jean pleaded with the judge for the opportunity to give Guyger a hug, which was granted, and that gesture reduced the courtroom to a chorus of audible sobs.
As Brandt Jean and Guyger embraced repeatedly, you can hear on the video several people sniffling and crying in the background.
Check out the powerful video below and then click here to flip to the next page to see the reactions to Brandt Jeans' gesture: