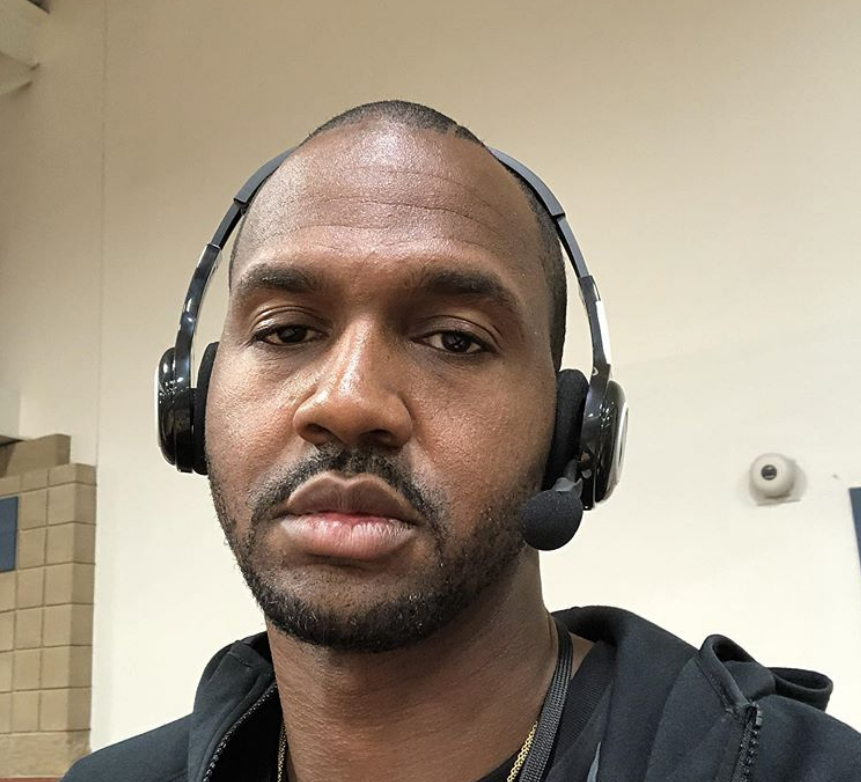 Van Lathan was fired from TMZ after engaging in an intense newsroom showdown with coworker Michael Babcock that turned physical, Page Six and The Daily Beast report after obtaining footage of the confrontation.
According to Page Six, Lathan was incensed at the verbal altercation and, while cameras were rolling, allegedly threatened Babckock that there would be trouble between them if Babcock "ever embarrassed [Lathan] like that again."
Lathan was arguably TMZ's most popular on-air reporter who skyrocketed to fame and Instagram superstardom in 2018 when he verbally trampled Kanye West over the rapper's now-infamous "slavery was a choice" statement.
According to the video footage of the in-studio incident, Lathan walked from across the room and placed a firm grasp on the back of the neck of Babcock while whispering intently into his ear. Babcock is visibly uncomfortable by the neck grab as well as the conversation. You can see Babcock reach to release Lathan's grip from the back of his neck while responding to Lathan.
Also, the faces on their TMZ coworkers immediately indicated that it was not a pleasant conversation. While the footage of that confrontation had been edited out of the TMZ Live episode, it has now made its way onto social media.
Click continue to see the video.