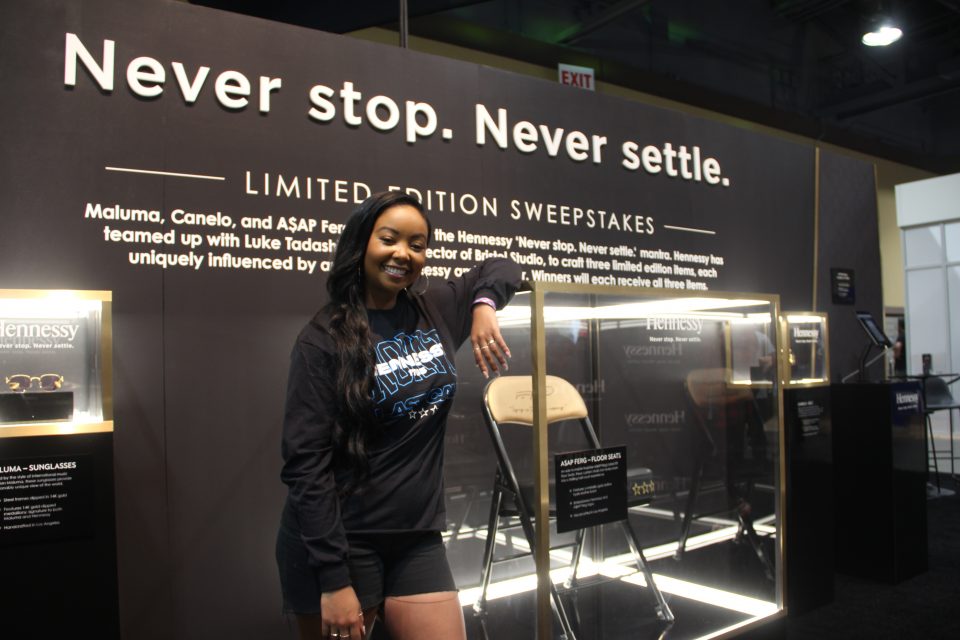 Hennessy has found alternative ways to market to urban culture. One of the company's most intriguing campaigns features rapper Nas. The Queens-raised emcee narrates several commercials that spotlight the lives of great people in history such as Patriarch Auguste Piccard, the first man to reach the stratosphere, and Major Taylor, a Black cyclist who broke records while facing racial discrimination.
Hennessy continued to promote its brand to urban culture while at the 2019 ComplexCon, which took place on Nov. 2-Nov. 3 in Long Beach, California. Katrina Jo of Team Hennessey spoke with rolling out about the importance of cultural engagement.
Why was important for Hennessey to have a presence at ComplexCon?
We've been here for a couple of years now. ComplexCon is really big for the culture and everything that's moving forward. Everything is about progression and so we really love to be a part of it and being in the mix of everything.
What was the overall feedback from attendees?
Its been really good to be back. We featured some limited edition items and some major cocktails. We also had a few meet-and-greets with influencers. We weren't allowed to have a DJ this year, that's definitely something that we would like to have for the vibe, so maybe next year.
What do you want the overall impact of Hennessy's participation to be?
We just want [people] to leave with the message that we continuously push to 'never stop, never settle.' With anything you're doing, whether it's in branding or the clothing industry, whatever you guys are doing, 'never stop, never settle' and always continue to push the culture forward.