Mushiya Tshikuka and Lou Smith are the co-founders of Runway Curls Salon Suites, a one of a kind multipurpose salon and creative space for the cutting edge beauty professional who seeks excellence. Their business offers booths and suite rental opportunities, on-site marketing, retail leasing space and much more. Rolling out spoke with the co-founders about the business and what it took to get started.
What was the inspiration behind creating Runway Curls Salon Suites?
Mushiya Tshikuka: Runway Curls Salon Suites is really just an evolution of this whole beauty empire that we're building, which always stems to creating platforms and opportunities for other people in the industry to grow. When you can help other people grow in the industry, you grow. 
Lou Smith: We were in the industry expanding, and as we started doing our research we saw salon suites and knew this was where the industry was going. We took everything that we liked about them and …and created this evolution of the salon suites. This was a long journey, but I think we created magic. … We didn't cut any corners and I think we created a beautiful place.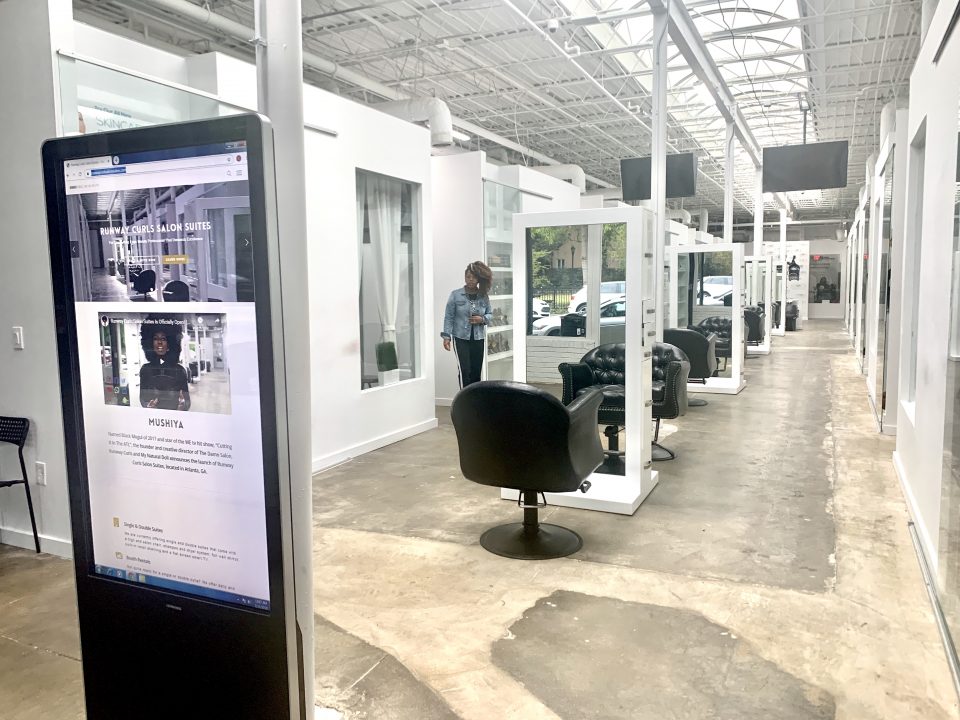 What are some of the challenges you've faced in business and how do you overcome them?
LS: Opening is [just] the beginning. … The challenges right now are filling up and making sure that the word gets out and people know about the place. 
MT: I would say prior to opening the doors, the most challenging aspect of doing anything is the number of times you hear 'no.' You get so many 'nos' from everyone. The way to overcome the 'nos' is not to believe in the word. When people tell me 'no,' they're telling themselves no. I just have to keep going because if I get 800 'nos' and there are millions of people in the world, somebody is going to say 'yes.'
How do you build a successful business with your partner? 
LS: Our relationship, started out as a friendship and evolved into girlfriend and wife. I think we take the same approach in the business, we know when to fall back. If one is more adamant about something,  I'd give her the benefit of the doubt and that's the same approach she takes with me. So knowing when to fall back, and keeping open communication. At the end of the day, we all have the same goal. It doesn't matter how we reach it, we know what the end goal is. 
MT: I would definitely agree with that. Just being able to communicate and understand each other and know that the other person has your best interests [at heart] … even as a woman, just knowing how to fall back as a woman. I'm a leader and I'm a gangster, but I know when to just be a woman and when to let my man take lead.