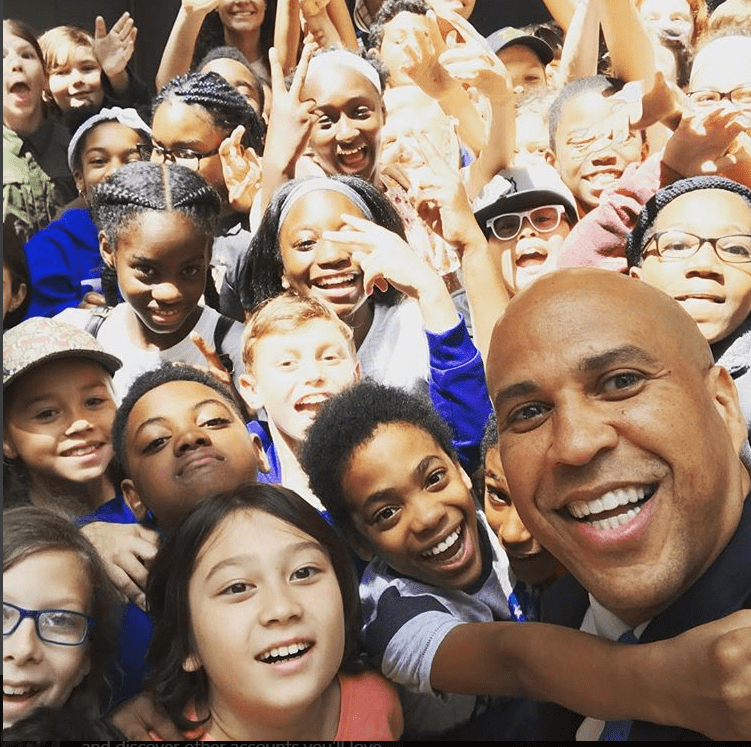 Democratic presidential candidate Cory Booker has announced the first-ever federal bill that would outlaw any form of hair discrimination in the workplace.
California recently became the first to pass such a bill on the state level while other states like Louisiana and New Jersey are working on similar legislation.
Sen. Booker, D-New Jersey, is officially throwing his support behind the CROWN Act (Create a Respectful and Open Workplace for Natural Hair) that would make hair discrimination a federal crime.
"Discrimination against black hair is discrimination against black people," Booker, 50, said in a statement that was obtained by "Good Morning America." Implicit and explicit biases against natural hair are deeply ingrained in workplace norms and society at large. This is a violation of our civil rights, and it happens every day for black people across the country."
Booker has the backing of congresswomen Ayanna Pressley, Marcia Fudge and Barbara Lee while Rep. Cedric Richmond is introducing companion legislation in the House of Representatives.
Assemblywoman Angela McKnight, who is sponsoring Bill A-5564 in New Jersey, expressed gratitude to have her in-state colleague, Booker, take up the cause on a national level.
"As a New Jersey legislator and as a black woman who wears her hair natural, I'm proud to be a part of this movement to protect Americans from systemic discrimination based on racial traits such as hairstyles; and I welcome Senator Booker to the cause," she said, according to "Good Morning America."
"I applaud Senator Booker for amplifying our charge in New Jersey to advocate for those nationally who have been forced to change their hair in order to appeal to Euro-centric standards as a condition to pursue economic advancement."