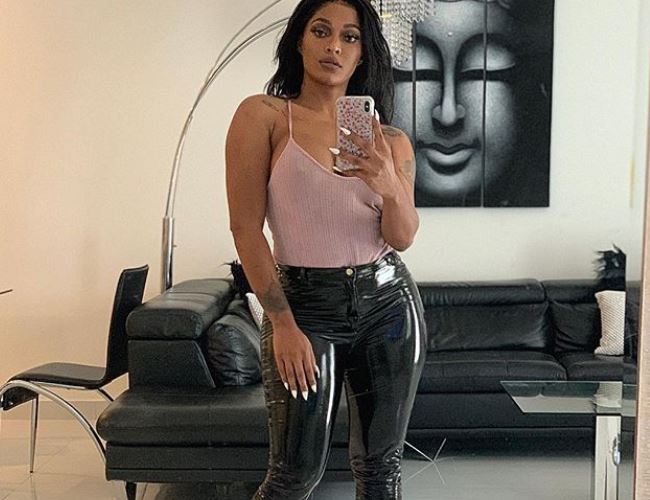 Joseline Hernandez, the self-proclaimed "Puerto Rican Princess," is returning to the "Love & Hip Hop" franchise, but she will not rejoin the Atlanta edition.
According to Page Six, the boisterous and bombastic Hernandez, 33, will join "Love & Hip Hop: Miami" for its third season which is set to premiere on VH1 on Jan. 6, 2020. Undoubtedly, the show will also star her ex-boyfriend Stevie J, whom she starred with on "Love & Hip Hop: Atlanta." The two share a daughter.
Hernandez can't seem to stay away from the reality show formats she claims to hate, but nevertheless made her famous. Remember, Hernandez stormed off the set of "Love & Hip Hop: Atlanta" in disgust back in 2017 and charged producer Mona Scott Young with producing a "scripted" reality show.
Yet, Hernandez keeps returning to reality shows time and time again. She and Stevie J were given the "LHHATL" spinoff, "Stevie J & Joseline Go Hollywood," that was a success. Afterwards, Hernandez starred in "Love & Hip Hop Atlanta: Joseline's Special Delivery," which talked about her move to Miami and raising her two-year-old daughter Bonnie Bella Jordan.
Hernandez was even in negotiations for a third reality show, separate from the "Love & Hip Hop" franchise, but that show never came to fruition.
Hernandez knows which side her bread is buttered on.