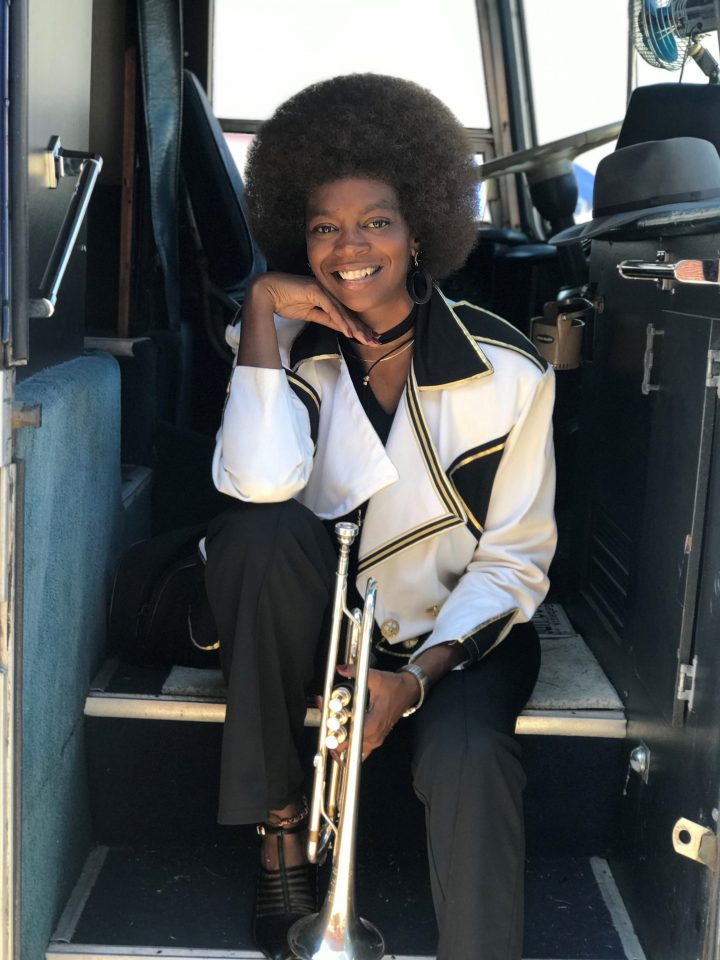 When you think of the customary jazz audience, you can easily visualize many female patrons in your mind's eye. Now, juxtapose that mental picture with that of a woman performing with an instrument on stage. It says something that women in jazz are still considered a bit of an anomaly in 2020.
But jazz trumpeter Tiffany Goode is part of the new wave of female artists who are crafting successful careers in this classic American genre.
Proof of Goode's skills with the trumpet can be found on her album, Today Was A Goode Day, her debut CD under the Goode Stuff Basement Series umbrella. She describes it as a foray into a "day in the life of Ms. Goode. From waking up in the morning to going to bed at night, take a musical ride through my day, and explore my moods and my thoughts."
Today Was A Goode Day was the No. 1 Jazz album in Atlanta on Band Camp for 12 weeks. It still holds the No. 1 spot for Fusion Jazz and Modern Jazz in Atlanta, which is a 16-week run.
The multifaceted musician has been playing ever since her father handed her a used and damaged trumpet when she was 10 years old. But to Goode, that copper-toned instrument was tantamount to gold. It changed her life.
"And so my dad, who likes to frequent the liquor house down the street, sometimes they had little bartering going on," Goode recalls nostalgically. "He came home one day with this trumpet. It was a beat-up old trumpet. It was a horrible trumpet. He didn't know though."
When her father asked who wanted to play it, Goode eagerly snatched it up, and she hasn't let go of the instrument since. Today, the trumpet has become a natural extension of her hands.