Raphael Warnock is focused on Georgia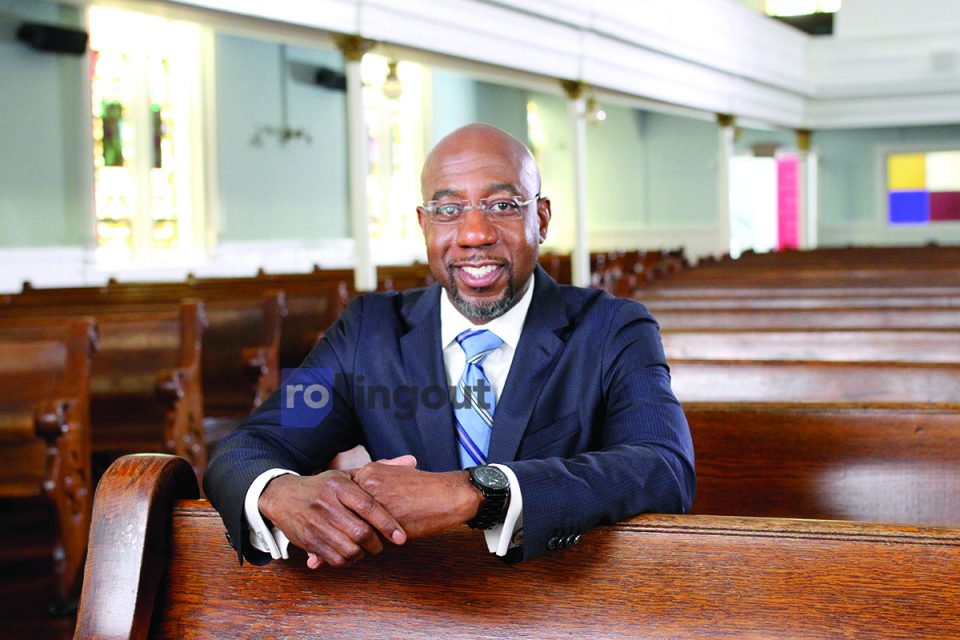 In these final days before the U.S. Senate runoff election on Jan. 5, 2021, voters across the state of Georgia are being bombarded with phone calls, mailings and knocks on their doors. As the candidates' images flash across their television screens, Georgians are told by their neighbors, friends and other elected officials to make the right choice. This is to be expected in an election that can literally change the balance of congressional power. However, this is not the time to be distracted; it is a test of real leadership. The Rev. Raphael Warnock has continued to take the high road, focusing his energy on connecting with the people he wants to represent. Crisscrossing the state, he is determined to listen to the stories of ordinary citizens who are trying to make it through a year filled with unexpected challenges. This is the time when his commitment to service, experience and preparation have aligned with the most important opportunity of his life — to serve the state of Georgia.
Many were first introduced to Warnock during the yearly celebration of the life of the Rev. Dr. Martin Luther King Jr. at Ebenezer Baptist Church in Atlanta. Historically, this church has been the spiritual home for many of the city's leaders. Hard work and dedication to building community is a part of its mission of liberation. When Warnock was called to be Ebenezer's pastor, he understood the expectations. King had always been an inspiration, and he knew he was standing on the shoulders of greatness. "In 2014, when our governor refused to expand Medicaid, I was part of a demonstration that we staged in the governor's office where I was holding a sign with a quote from Dr. King, who said, 'Of all the injustices, inequality in health care is the most shocking and the most inhumane,' " Warnock reflected. "If you're the pastor of Martin Luther King's church, fighting for what's right is a part of the job."
There is an even deeper connection to today's battle against voter suppression. Martin Luther King Sr., or "Daddy King," as he was known by all, was the patriarch of the King family and the third pastor of Ebenezer. "He fought for voting rights in Atlanta starting in 1935," Warnock said. "These are not new struggles, and part of the reason I got into this race was because the issues we face today — voting discrimination, housing discrimination, a living wage — are issues that people have been struggling against for a long time. Ebenezer Baptist Church is a church that understands the responsibility to serve does not stop at the church's door, which is why for years I have led the fight to expand Medicaid coverage in our state, to reform our criminal justice system and to protect voting rights. And I plan to continue that fight in the United States Senate."
That is also the mandate left for Warnock by Congressman John Lewis, whom he describes as a mentor, a congregant and a friend. "Instead of preaching sermons, he became a sermon for all the world to see. He was a walking, living sermon about love, truth-telling and justice-making on the Earth," Warnock said. Lewis would say that the vote is "almost sacred." Warnock expands upon that vision, adding, "I actually think that the vote is sacred. It is the democratic expression of this idea that all of us have value, so we ought to have a voice in determining our own destiny."
Continue reading on the next page.