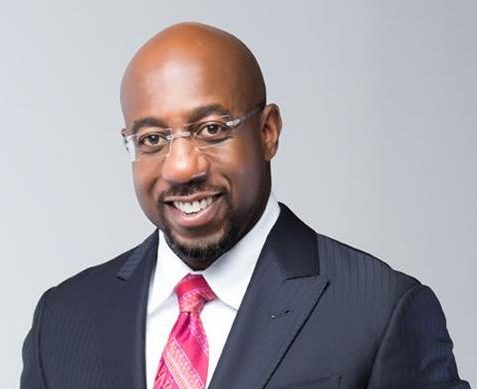 The Rev. Dr. Raphael Gamaliel Warnock is the senior pastor of the historic Ebenezer Baptist Church, the spiritual home of Dr. Martin Luther King Jr. Warnock is married to Oulèye Ndoye Warnock and the couple has two children.
When did you know that God was calling you to be a messenger of the gospel?
Honestly, there was no singular, dramatic moment to which I can point and say here is when and where it happened. The truth is I've been in church my entire life and since childhood, I have felt an urge and desire to preach the gospel and to serve others. This abiding sense of awareness, purpose and vocation has only matured with age under the tutelage of my parents, both of whom are ministers, and its implications have been clarified through exceptional mentorship and academic preparation. I was born to do this. But the village helped me to hear the call and to respond.
What three successful habits are a part of your daily routine that help you maintain your success, sanity and peace of mind?
My days begin with quiet time for devotional reading, personal reflection and prayer. Everything else I endeavor to do is grounded in a relationship with God activated and nurtured through prayer and quiet time. Additionally, I enjoy working out and eating good, healthy food.
Who is your biggest inspiration?
MLK Jr. because of the penetrating power of his moral voice, the depth of his commitment to the gospel of liberation and his continuing relevance for anyone who would fight for justice.
Who are your favorite disciples? Please explain.
I like Peter because he had a big mouth, cussed sometimes and carried a switchblade. No, but seriously, he did not allow his failure, his weakest moment of denial to define him. He recovered and continued to lead and grow as he led.
I actually like Thomas because he evinces a thoughtful and questioning faith. We have been too hard on Thomas. He is not Doubting Thomas but Testing Thomas. The church could use more of that kind of faith, a faith that asks tough questions. God can handle our questions.
Finally, I like JoAnna, the wife of Herod's steward, Chuza. As the wife of an official in Herod's court, she is an unlikely ally of Jesus. As a woman, it is scandalous and dangerous for her to be there. Yet, there she is. She is one among the women who followed Jesus and supported his ministry. As is the case today: we don't give these women enough credit. They too are disciples.
Can you give us three biblical stories that address grief and bereavement?
The grief of King David following the death of his child: II Samuel 12: 16-23; Naomi following the death of her husband and all of her sons: Ruth 1:20; Mary and Martha following the death of their brother, Lazarus: John 11: 17-36.
Social media handle: @Ebenezer_atl