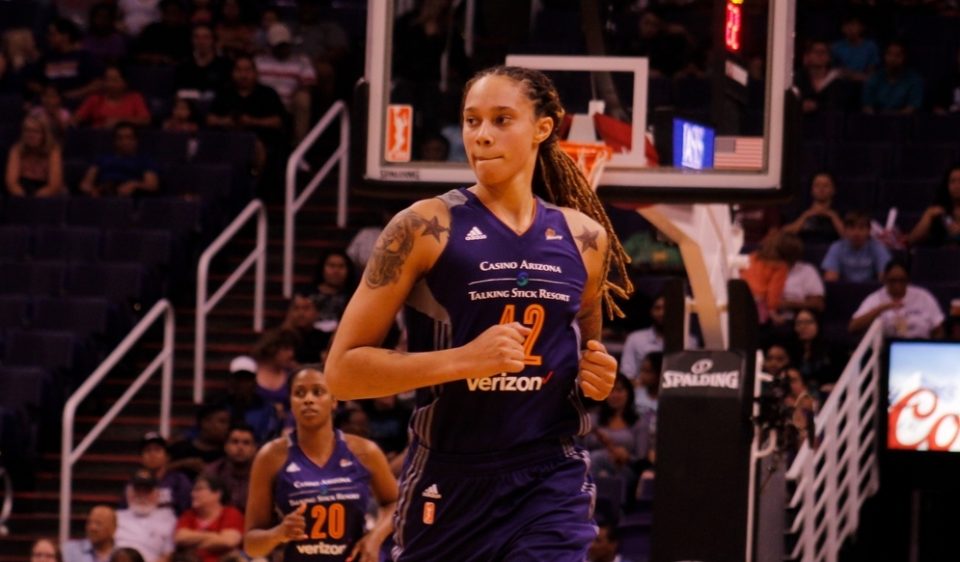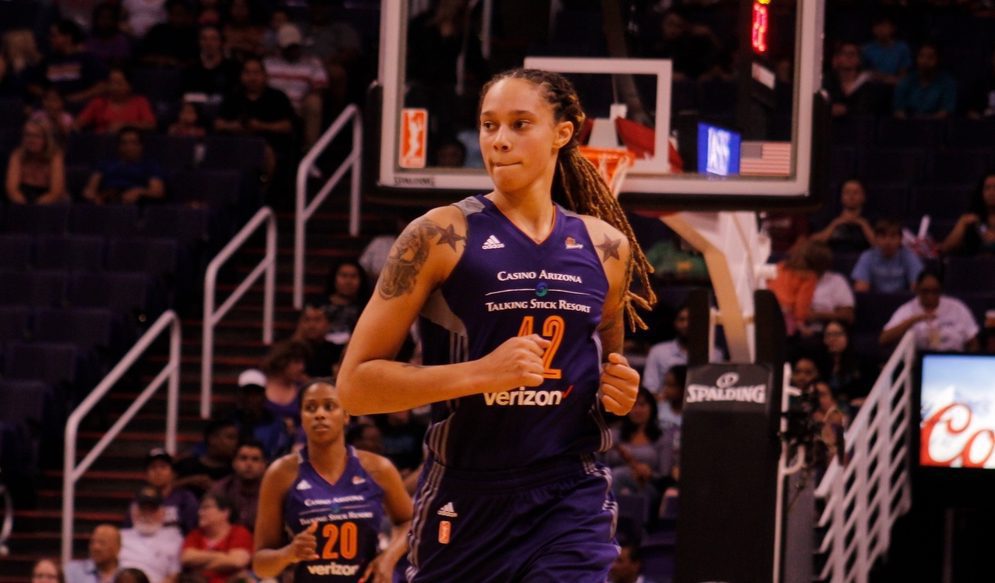 Jailed WNBA star Brittney Griner penned a personal plea to President Biden to negotiate her release from Russian confinement expeditiously because she is "terrified" she will remain there permanently. 
"… as I sit here in a Russian prison, alone with my thoughts and without the protection of my wife, family, friends, Olympic jersey, or any accomplishments, I'm terrified I might be here forever," she said in the letter published by the Phoenix Mercury and obtained by ESPN. 
 "On the Fourth of July, our family normally honors the service of those who fought for our freedom, including my father who is a Vietnam War Veteran. It hurts thinking about how I usually celebrate this day because freedom means something completely different to me this year."
The WNBA champ and Olympic gold medalist was en route to play for one of the women's pro basketball teams in Russia, something Griner has done during the WNBA offseason since 2015. Upon landing at the airport near Moscow in February 2022, a police canine allegedly detected traces of cannabis oil in her luggage and she was immediately transported to jail where she remains to this day. Her trial has been delayed several times for unknown reasons, exacerbating her anxiety about her precarious position. 
NEW: A letter from Brittney Griner was sent to the White House today, making a direct appeal to President Biden for her freedom. Representatives shared the following excerpts: pic.twitter.com/pvh4IpOfou

— T.J. Quinn (@TJQuinnESPN) July 4, 2022
Meanwhile, Griner's wife, Cherelle Griner, continues to plead from the other side of the Atlantic for the Biden administration to step up its efforts to free her wife.
"Every single day matters … to make sure that she comes back."

Cherelle Griner, the wife of WNBA superstar Brittney Griner, who has been detained in a Russian prison for nearly 100 days, speaks to @robinroberts about the fight to bring her home. https://t.co/A7bpCs5jQp pic.twitter.com/Yv8GFk5hfW

— Good Morning America (@GMA) May 25, 2022