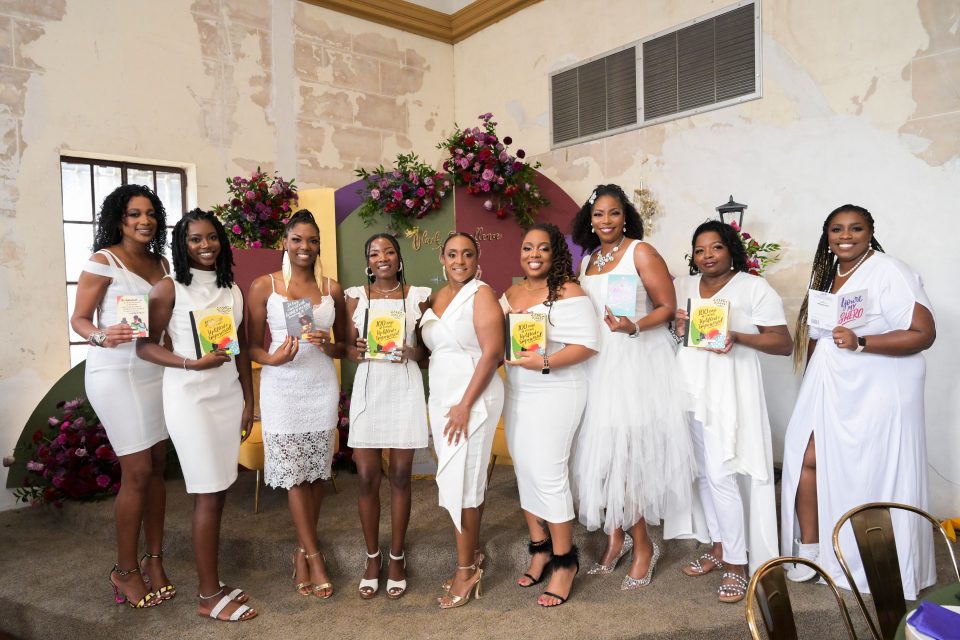 Hallmark Mahogany sponsored their fifth edition of The Black Excellence Brunch: Essence Festival, on Sunday, July 3, 2022 at the historic Treme Market Branch in New Orleans, LA. The highly anticipated brunch made its return to Essence Festival after a two year hiatus due to the pandemic. This edition of the brunch honored Grammy Award-winning princess of hip hop and R&B Ashanti, rapper Dee-1 and entrepreneur and CEO of Slutty Vegan Pinky Cole. The event came replete with an authentic New Orleans style brunch, signature cocktails provided by Herradura Tequila and Korbel, and parting gift bags including full-sized products sponsored by Cantu.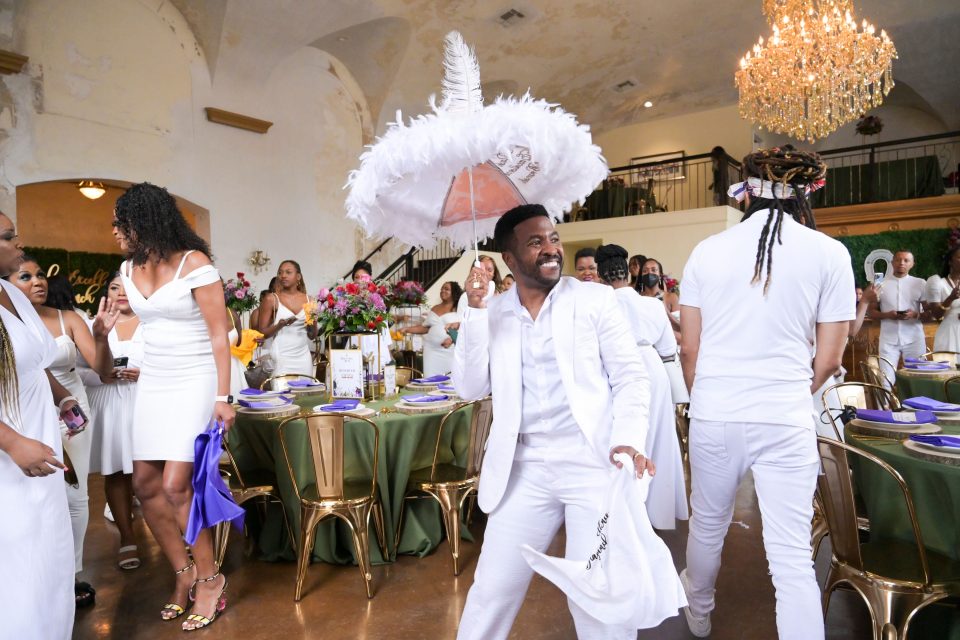 Black Excellence Brunch (BEB) Founder Trell Thomas welcomed each guest with a glass of champagne, and a traditional "Second-Line Dance," led by the sounds of the One Shot Brass Brand. During opening remarks, Thomas emotionally expressed his gratitude to the crowd. "I get so overwhelmed because this was a dream for me. I was doing this brunch around my kitchen table, and to now see all of you show up the way you do, it's special to me. This is a room full of love, and I'm just so grateful."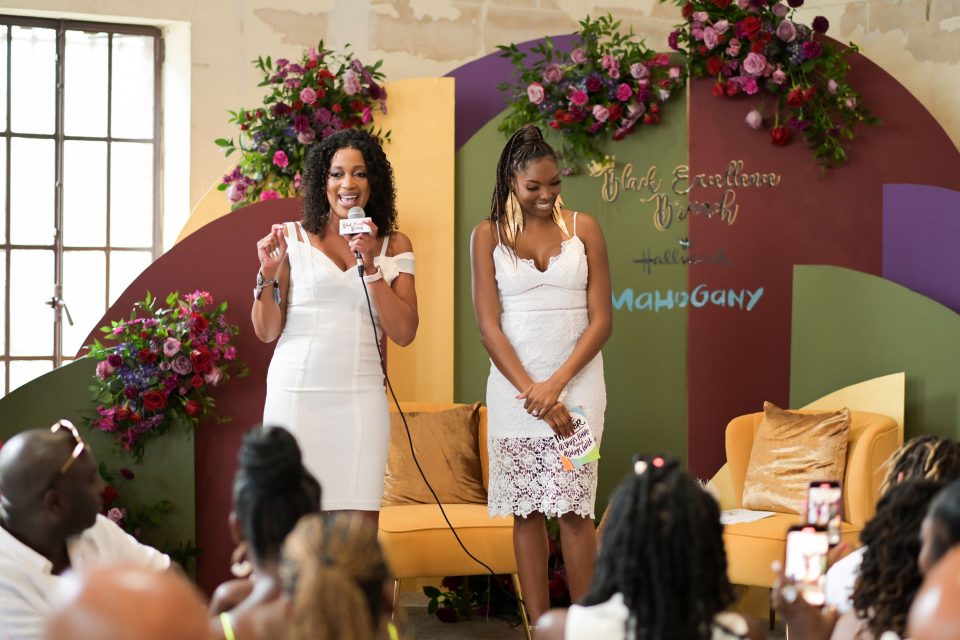 Hallmark Mahogany VP, Alexis Kerr, provided welcoming remarks and announced some exciting news on behalf of the brand. "We have three new and exciting  announcements to make. The first thing is that we have an incredible new book. The second amazing thing is that we have our very first, brand new, Mahogany movie coming out August 28, which is the first of a trilogy. The last thing is that we're launching brand new products and a newly designed website for Mahogany.com by September 15. With that, come see about us at Hallmark Mahogany."
Kristen Harris, Hallmark VP diversity, equity and inclusion also blessed the audience with some poetic inspiration, written by Hallmark Mahogany Master Writer, Melvina Young.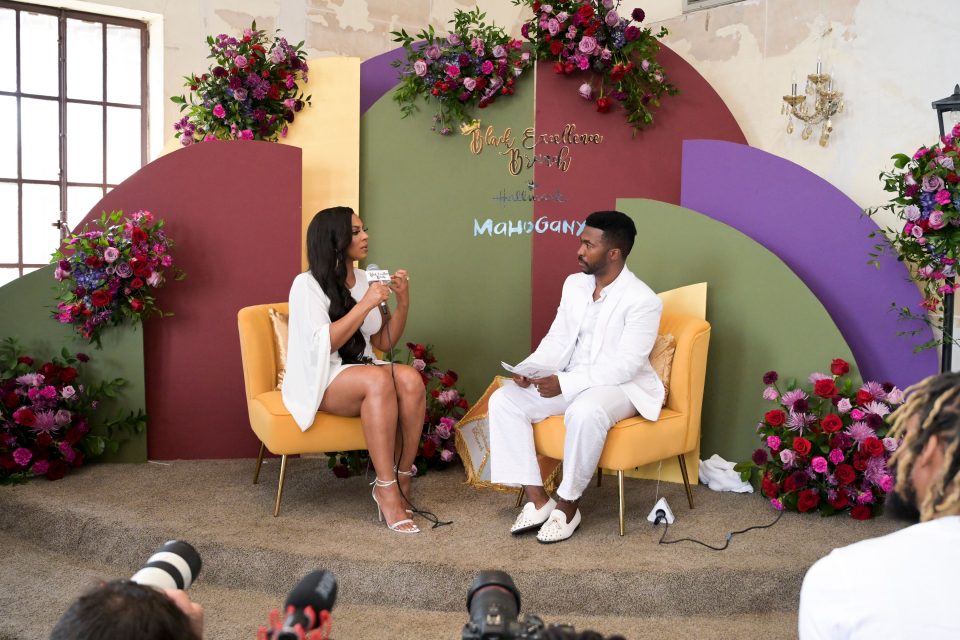 During the brunch, founder Thomas and Ashanti held a fireside chat, where Ashanti discussed her iconic music career and her impact on the music industry, her new book, her newest venture into the tech industry and so much more. Ashanti also spoke on what Black excellence meant to her. "Black excellence means celebrating success, love, working hard and manifesting. It's inspiring and letting other people know they can do it too. It's dreaming big and not being counted out. It's not listening to people 'hate' and say what you can't do because you're not good enough. It's continuing to grow, being positive, spreading the wealth and creating generational wealth. Black excellence to me is today: celebrating and honoring each other, continuing to be successful and setting new trends, like we all do."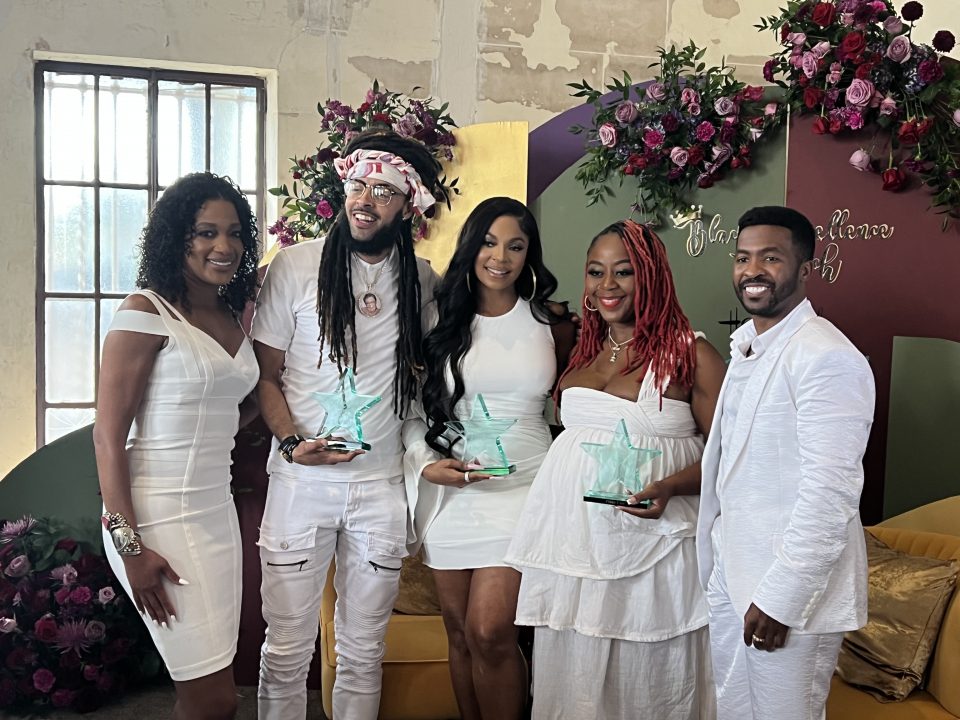 After the fireside chat, several awards were presented, honoring Ashanti with an Icon Award, Dee-1 with a Culture Award and Pinky Cole received the Trailblazer Award. Other special invited guests included Jordin Sparks, recording artist Major, actress and entrepreneur Malinda Williams and many more.
For more info on Mahogany, follow them on social media @HallmarkMahogany and subscribe to their website at www.mahogany.com.
Take a look at more photos from the event below. Photo gallery credit: Kai Byrd Photography