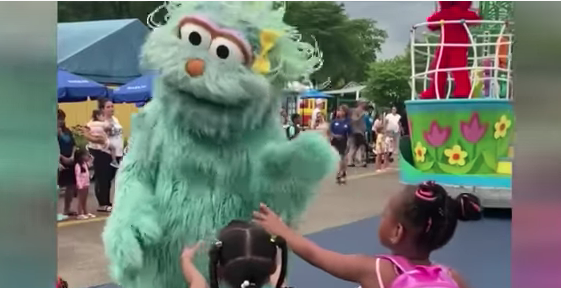 Sesame Place has gone from friendly to infamous almost overnight after a series of videos have been posted on social media seemingly showing Sesame characters snubbing Black children.
The children's theme park near Philadelphia has been under fire since a Black mother posted a video showing two little Black girls reaching out for a handshake of a character only to be waved off.
Since then, three more Black parents have come forward to share cases of seemingly obvious instances of snubbing of Black kids. In the following video, the person inside the Burt costume high-fives the children then appears to slap the Black girl before moving on.
A parent who goes by the Instagram name of champagne_tio_ said his child also received disrespectful treatment.
"My 5 yr old daughter experienced the same type of treatment at the same park! After being ignored by several characters I finally did the noble dad thing and got ones attention and pointed at my daughter, the character walked towards my daughter who was expecting a high five, just for him to turn and blow her off once he seen an Asian kid with his hand out and gave him the high five instead," he wrote. 
The most outrageous mistreatment of a Black child happened in the following video where a Sesame character basically just bulldozed a tiny tyke.
"🤔This is UNACCEPTABLE," the mother roared. "I was furious on this day waited hrs for the manager that never came out. We ended up leaving. After seeing all these videos I'm sure it was done on purpose."