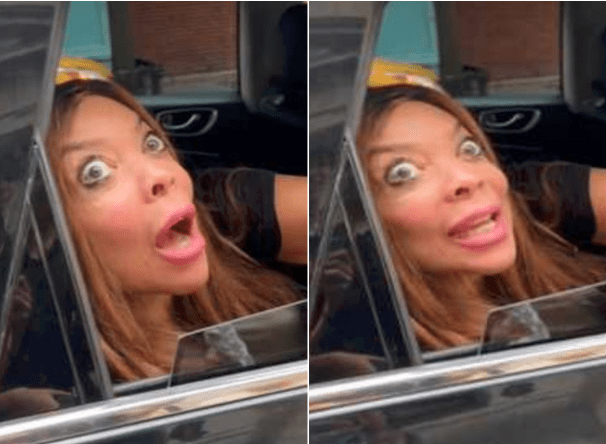 Former talk show queen Wendy Williams is trying to make a comeback, but her recent behavior has fans concerned about whether she is mentally fit for another major endeavor.
Williams, 58, who lost her eponymous show in June 2022 due to an assortment of physical and mental ailments, was out in New York when fans approached her for a selfie and a quote for the 'Gram.
First, she showed off an enormous ring
Williams didn't appear to comprehend the fan request when he asked what she "got to say for the camera." 
She answered by saying that "Ah, he's out… getting stuff. I'm waiting for him to come back," without identifying whom she was referring to. 
https://www.youtube.com/shorts/Fxzlod4GMV0
Williams has been transparent about her mental and physical setbacks as well as her addiction to alcohol and drugs, which she detailed on her now-defunct morning show.
Most prominent of the medical maladies she is battling is Graves' disease, an autoimmune disorder that can cause eye protrusion among a plethora of other difficulties and irregularities. 
Once it was determined that Williams would not be able to return for her 13th season in August 2021, producers began looking for a permanent replacement after using celebrity substitutes for several months. Sherri Shepherd, who once co-hosted the popular talk show "The View," garnered the highest ratings among the myriad of guest hosts. She has been given her own show, which will premiere on Sept. 12, 2022.