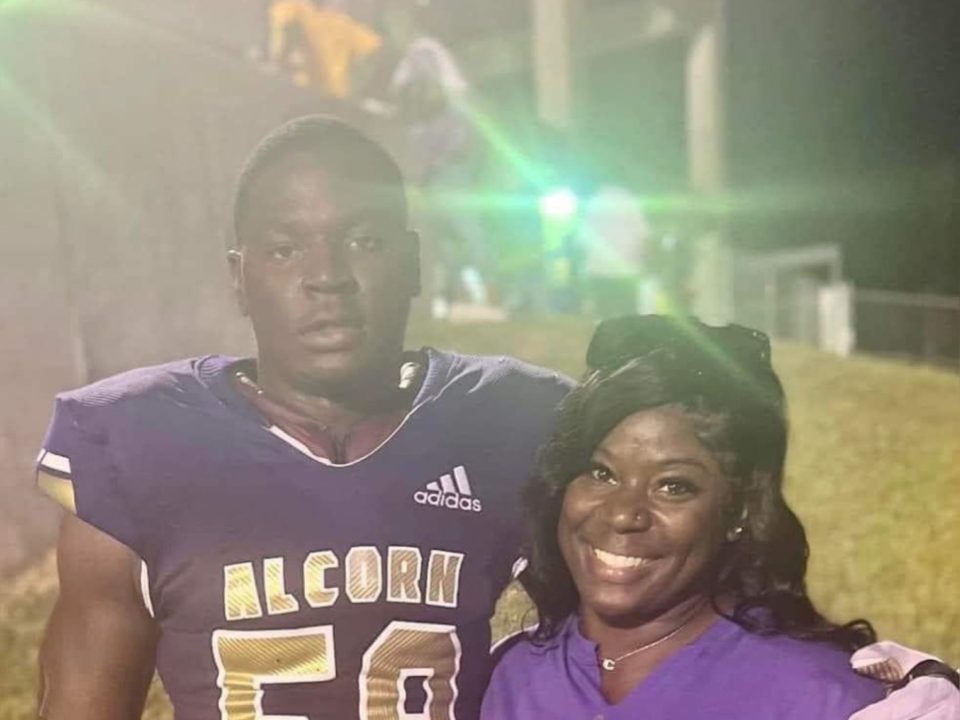 An Alcorn State junior linebacker suffered a tragic loss following the Braves' 38-21 win over Arkansas-Pine Bluff on Sept. 24. According to The Vicksburg Post, Kamille H. Smith, 43, and Kirstin A. Lucas, 16, were killed in a late-night car accident. The driver and passenger of the other vehicle were also killed in the head-on collision, the Mississippi Highway Patrol told the outlet.
Kamille Smith and Lucas are the mother and sister, respectively, of Alcorn State player Tyler Smith. Smith transferred from Arkansas-Pine Bluff, where he became a member of Omega Psi Phi.
"Growing up with just his mom and sister, they meant the world to him," Smith's GoFundMe description, set up by Ronald Pugh, reads. "As a current college student with no scholarship, as well as no personal vehicle, and trying to plan a proper burial for his family is a tough task to ask a young man. We as his brothers/friends ask you donate anything to help Tyler during this time."
Praying extremely hard for Number 58, Tyler Smith. His mother and sister both died in a tragic accident after leaving the game at Alcorn last night. 💜💛🕊️🤲🏾 pic.twitter.com/HIIWyqtm4m

— Baby Cougar in Training (@10DurRoni) September 25, 2022
The news of Smith losing his family members went viral on social media, which led the Alcorn State Athletic Department to make an official statement.
"Braves Family, tonight we mourn sincerely the recent loss of family member of one of our very own – Tyler Smith of @AlcornStateFB," the athletic department tweeted. "We ask that you please keep Tyler & his family in your prayers at this time, and respect the privacy of the family."
Braves Family, tonight we mourn sincerely the recent loss of family members of one of our very own – Tyler Smith of @AlcornStateFB. We ask that you please keep Tyler & his family in your prayers at this time, and respect the privacy of the family.

— Alcorn Braves Athletics (@BRAVESSPORTS) September 26, 2022