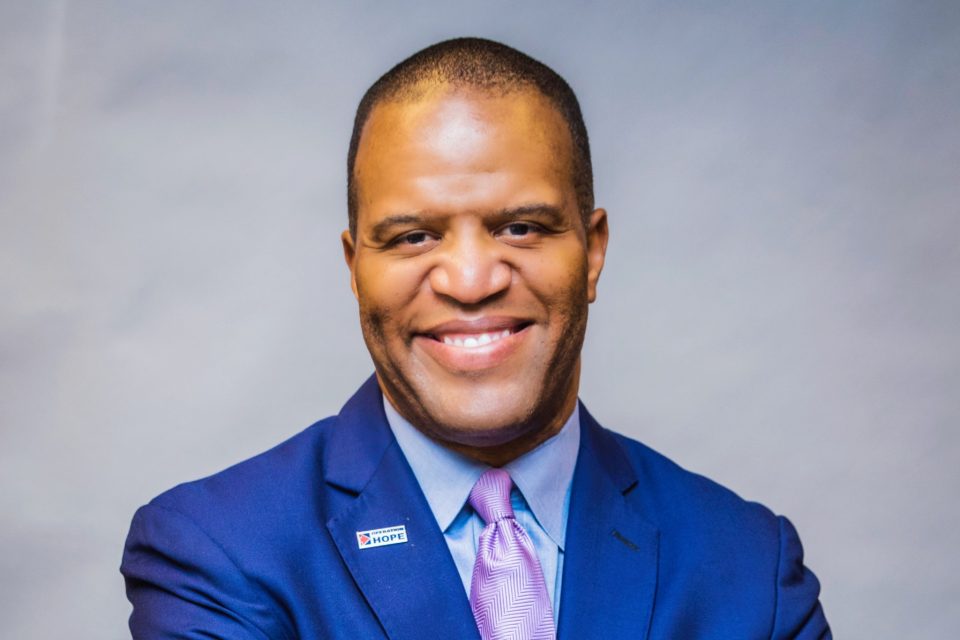 John Hope Bryant is full of fire. The international businessman gave a passionate speech in Stonecrest, Georgia, on Nov. 5 at the New Black Wall Street for the Entrepreneur breakfast hosted by pastor Jamal Bryant, featuring Angel McCoughtry.
After Bryant's speech, which detailed his origins of becoming a businessman after seeing his loved ones killed over matters about money as a child, he spoke to rolling out about the New Black Wall Street and Ye and Kyrie Irving for alleged-antisemitic beliefs.
How do you think the entrepreneur breakfast went?
Well, it's not up to me to evaluate our goals or our wins, it's really up to the audience. I think that they got it. I tried to pour everything I had into them because you never know when you're gonna find the next Steve Jobs, or the next Oprah Winfrey, or the next Jay-Z, or the next entrepreneur or business owner or billionaire in the making in our community. We have brilliance in our community, but it's not being tapped. … That's why I'm so excited that the New Black Wall Street is a place where you can come and do well. You can take care of your normal business, activities and buy the stuff you need every day and support Black businesses at the same time. Why wouldn't you do that? I'm going to go shopping before I leave here. We all should understand that the dollar only circulates in our community once or twice, it circulates in everybody else's community a half dozen to a dozen times.
What is your reaction to Kyrie Irving and Ye's comments about the Jewish community and the repercussions they've faced sharing such beliefs?
[It's] stupid. Why are we picking on Jewish people? I got bums in my family. They have bums in their family and they look just like them. Look, 20% of Black folks are bums, 20% of White folks are bums, 20% of Latinos, Asians, Indians, Republicans, Democrats, rich and poor people are bums. Why are we picking on anybody?
In fact, half of them supported Dr. King in the Civil Rights Movement. Half of those White folks were Jewish. Folks who financed some of my enterprises were Jewish. Don't hate on them for giving you a contract, read it … Jews were enslaved like us. There was an intimidating extermination of Jews within the last 100 years. What are we talking about? They should be our brothers and sisters. If you want to talk about Jews, here's what you need to talk about. They are 2% of the U.S. population and own 25% of the wealth. All we need to figure out is how did they do it. We need to figure out how did they do it because they were oppressed. … We need to stop focusing on what we're against and start focusing on what we're for.