Jennifer Williams is the embodiment of the age-old axiom that "beauty is in the eye of the beholder." And in Williams' case, it's also in the eye of its creator. That's because Williams strategically constructed her lavish lifestyle with an architect's eye for design aesthetics in bringing her vision to fruition.
When one gets to know Williams on a deeper level, it becomes clear that reality TV did not make the statuesque stunner a star, it simply revealed her.
Williams didn't simply paraglide into national fame riding on metaphorical wings. By the time the 46-year-old entrepreneur appeared on the hit reality show "Basketball Wives" back in 2010, she had already crafted a coveted business and personal life. The South Orange, New Jersey, native knew what she wanted early in life and began sculpting her future with audaciousness and aplomb. The University of Maryland political science graduate was selling high-end homes and condos as a real estate agent, putting her in all of the right circles to meet and intermingle with the movers and shakers in the Tri-State area.
Today, whether she is residing somewhere in the meticulously manicured streets of Beverly Hills, traveling to Paris to shop, or sojourning in Jerusalem to "walk in the footsteps of Jesus," Williams and "Basketball Wives" were destined to intersect at some point.
She is a paragon of compelling digital theater: she is photogenic, confident, witty and spiritual, but she also comes complete with a sharp tongue and dynamic personality — in short, she is not scared to mix it up.
Moreover, Williams is the quintessential smart and savvy boss woman whose business acuity is so on point that she's been able to monetize her passions by translating them into popular brands. The multimillionaire mogul is the founder of Classy Girl Wardrobe, Redefined Glam and Jennifer Williams Productions. Her chic lines enhance her capacity to sashay around Tinseltown and mingle with Hollywood's elite in effortless and seamless style.
Williams sat down with rolling out photographer and videographer Mike Melendy to share insight on her business philosophy, her fashion sense, her fitness regimen, and how she has managed to emerge triumphantly from the adversities visited on reality TV stars. Williams alerted fans to be on the look out for the new documentary, "Scam Likely," created by her under her Jennifer Williams Productions company. And check out her recently launched luxury hairline, Redefined Glam, available at www.redefinedglam.com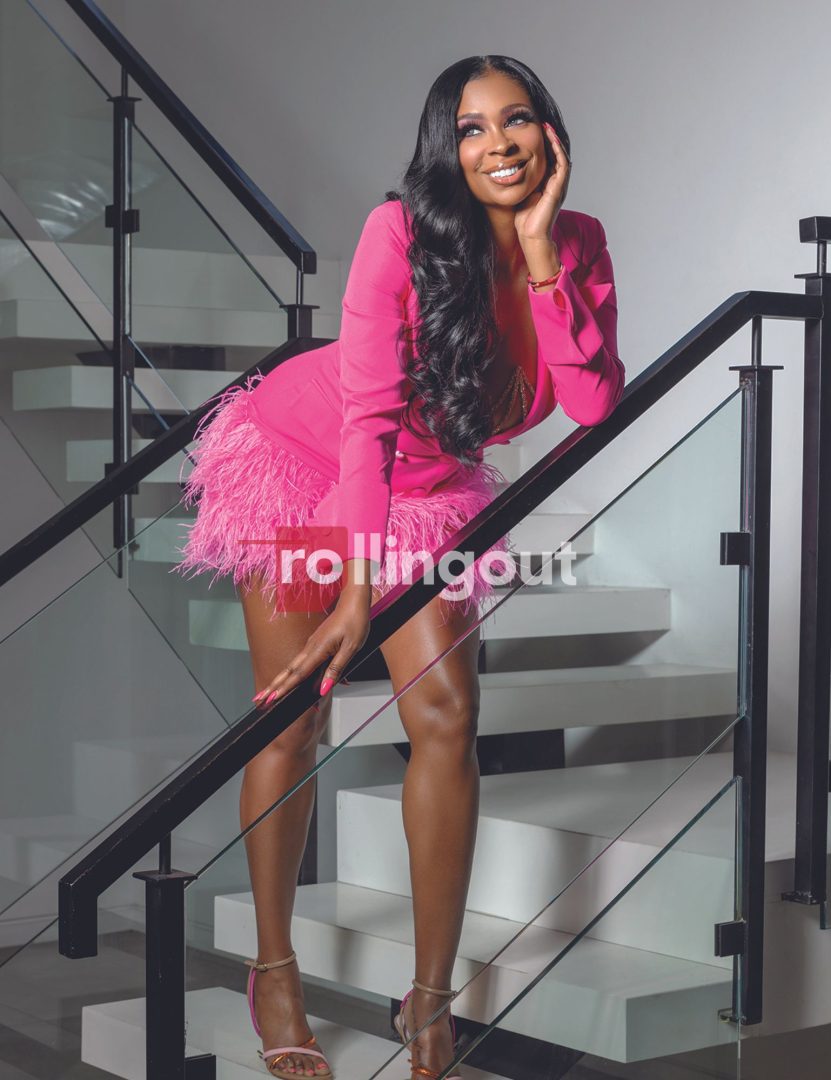 How do you view the process of winning and losing in your business life?
I think in life, you're gonna have some wins, but you're gonna take some [losses] as well. I think it's important to learn from your losses, people are gonna tell you "no," but I am very confident in who I am as a person. I'm very determined, and sometimes [success] is not gonna happen overnight — although I love instant gratification. … But I do believe nothing good is easy. And if you believe in something, no matter who tells you "no," one person is going to tell you "yes." You need to just believe in yourself and your dream and continue to move forward.
How do you rebound from failure?
I don't really fail. So even if it's not at that moment, I feel like I always win. And I've definitely been through some tough periods in my life. But I don't look at it as a fail, or a loss because there was a lesson that I learned in whatever mistake I may have made. 
Who has been a source of inspiration?
One person is my mother, but she's not here anymore, unfortunately. But I do feel like my mother is my guardian angel, and she watches over me. I have a tattoo on my foot that says, "Mom, may you forever guide my steps."
How do you feel about folks earning their keep in life and how they earn it?
I know Kim Kardashian got a lot of flack for this, but she was like, "you know what, get your a– up and work." And I have to say that I am in [agreement]with her. Granted, people have different levels of privilege, but regardless of where you are on the scale, you have to get up and work. It's not going to be handed to you.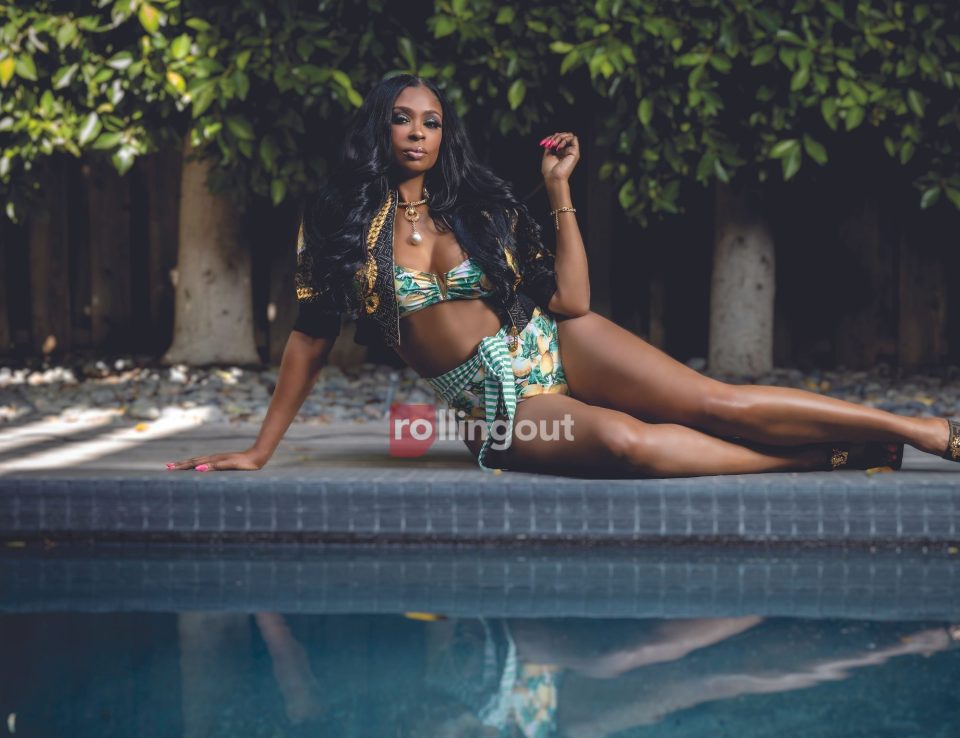 You have emerged victorious from some very public controversies and personal setbacks. What drives you? 
I like a certain lifestyle, so I have to provide that for myself … that is what really drives me. I have to keep my [mind] very healthy, and my spiritual [side]  [healthy] as well. I call myself a spiritual gangster because I love the Bible. I love God, but I will definitely cuss your a– out if you play with me. … You have to be attuned, you have to be tapped into the universe, and you just have to know what you want. I think manifesting things is very important. You have to see a vision for yourself before anybody else can see it. You have to visualize things and say, "You know what? I'm gonna go get it."
Images by Darien Burton