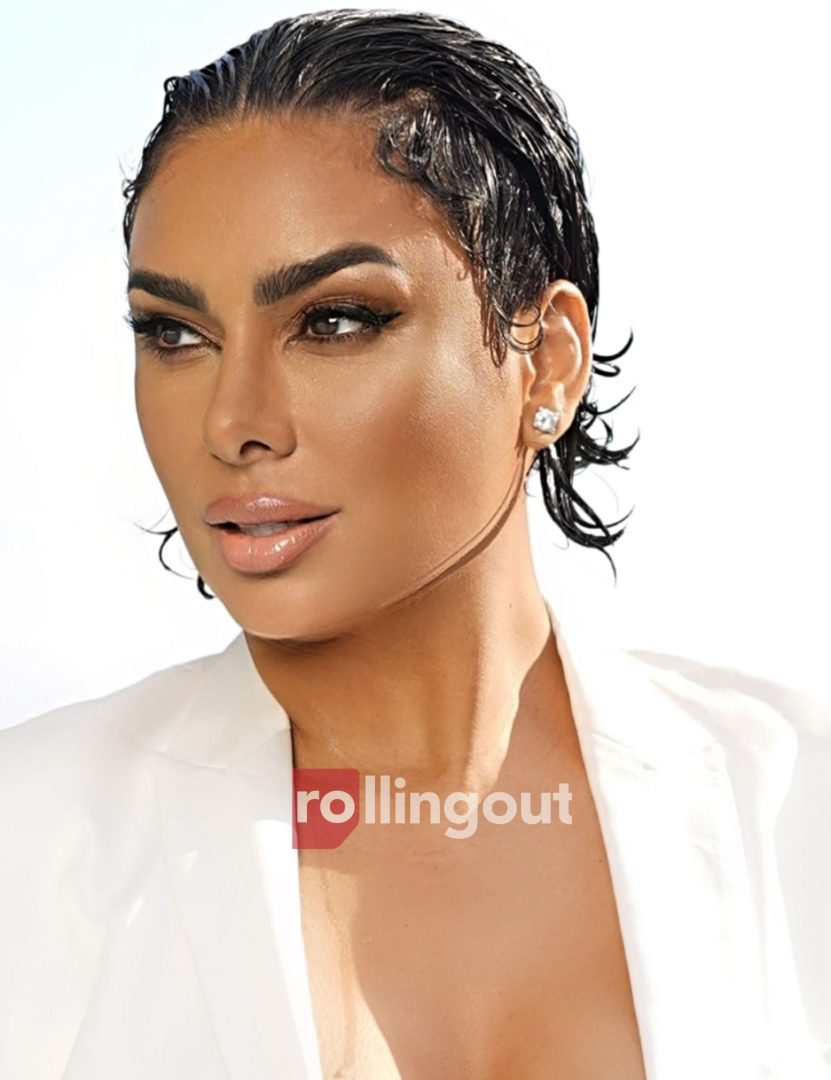 Beyoncé's 2013 hit "Pretty Hurts" was prophetic. Released at the beginning of the social media craze almost a decade ago, Queen Bey wrote lyrics that foreshadowed the upcoming addiction to photoshopped images of perfect bodies and flawless faces that dominate today's pop culture. Critics of these idealized beauty standards point the finger at reality television for consistently glorifying the opulent lifestyles of the pseudo rich and famous; specifically, women who appear to have it all. Unfortunately, many of these women in the limelight find themselves in a desperate struggle to maintain these unrealistic images under the constant threat of being exposed if they are photographed or videotaped appearing in any way short of perfection.
Former athlete Laura Govan, who attended New Mexico State University on a basketball scholarship, says being asked to help create and produce the LA spin-off for VH1's "Basketball Wives" franchise with her sister, Gloria Govan, was a great opportunity. The mother of four came under the glare of the celebrity spotlight after dating Gilbert Arenas. As a result of her newfound status, she was offered an opportunity to join the reality show produced by Shaunie O'Neal that glorified the modern-day Cinderellas who captured the hearts of professional athletes. Govan has also appeared on several other reality TV shows, including WE tv's "Marriage Boot Camp: Reality Stars" and "The Next 15" on TV One.
"Of course there is pressure, but I think it was more about me personally wanting to look a certain way. Two weeks after I started 'Basketball Wives,' I gave birth to my fourth child and then two weeks later I went back to work. I got so tired of responding to comments saying that I was fat and I wanted to scream, 'I just had my fourth child and I look better than you.' " Govan says.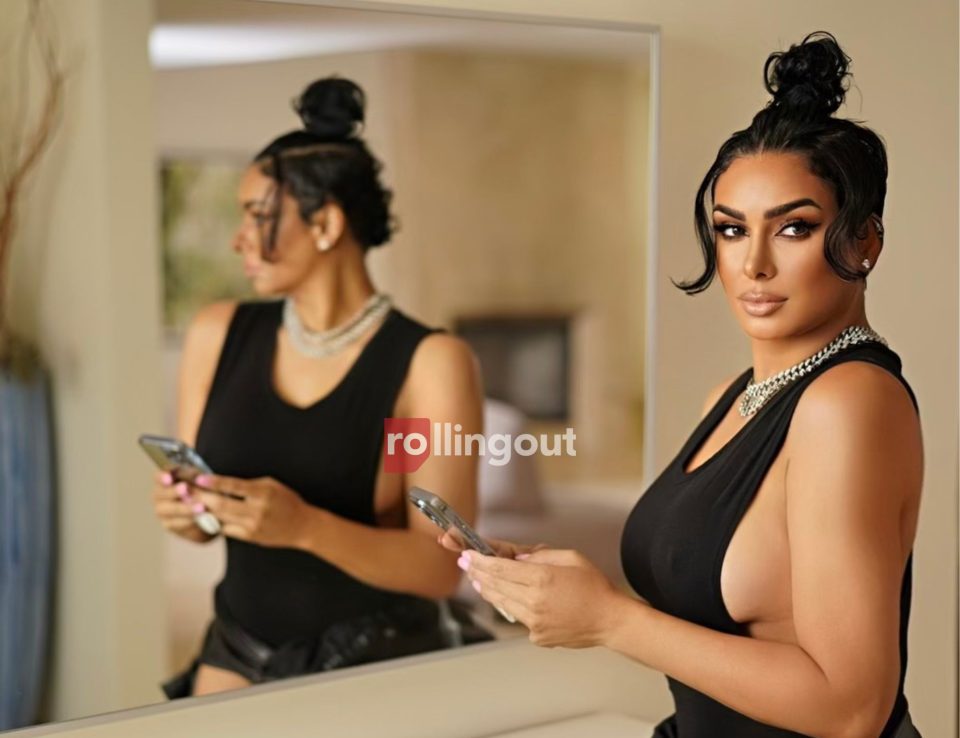 Bullying and body shaming on social media is at an all-time high, with celebrities and reality stars being constantly scrutinized and ridiculed for their appearance or praised for their ability to represent society's rigid definition of beauty.
"I think when you're on TV you are representing your peers, your family, and you want to come fly. I have to say when I first started the show, I didn't understand what style was or what real fashion was. I used to think fashion was labels, so I would be dressed in labels all the time, I was [wearing] Gucci down to the socks. But when I learned that fashion is more about an individual style and comfort, I think it took some of the pressure off me. But, at first of course, there is pressure when you are a public figure," Govan laments.
Brittish "Cierrah" Williams, one of the cast members of "Basketball Wives" was recently indicted on five counts of misuse of a Social Security number, four counts of bank fraud, three counts of making false statements to the IRS and three counts of wire fraud; but she is just the most recent in a long list of reality stars and influencers charged with criminal activity in their ill-conceived efforts to keep up an affluent image. Govan believes the pressure has created a toxic environment, especially in reality television.
"I don't know much about her particular indictment or fraud charges, but I think if you want to do a reality show, you need to show your reality. If you ain't got it, you ain't got it. You got a lot of people faking it until they make it, but some people are faking it and not making it. I know people who rent Rolls-Royces, cars, clothes — and it's sad. I think it would make for better television if people could really be themselves and you saw more authentic storylines," she shares.
In addition to numerous fraud charges, the entertainment community is currently mourning the 32-year old "Wild 'N Out" star Jacky Oh, who died on May 31 after undergoing a cosmetic procedure. Women are getting plastic surgery at younger ages and in record numbers due to these nearly unattainable expectations on social media.
Govan advocates for using reputable doctors and says some of the issues women experience are due to their own health and not necessarily a doctor making a mistake.
"There is always a risk, but especially when you aren't in a healthy place before the surgery," Govan explains, "I got a tummy tuck a long time ago, and I was fortunate to have a really good doctor. But the truth is there is a health risk with any procedure."
Govan explains it's difficult to give advice to young women because she didn't grow up with social media like today's young people.
"Social media is a monster and you can't 'outdo' the internet. The truth is nothing is perfect and 90 percent of the people you see on there don't look anything like that in person. I'm a mom of two daughters and I don't want them to feel that pressure. I try to teach them to love themselves. I am so thankful my daughters — right now — aren't into that. I know some models have had their noses done at 13, and even a mother that had her daughter's rib removed at 15 so she could be a top model," she shares sadly.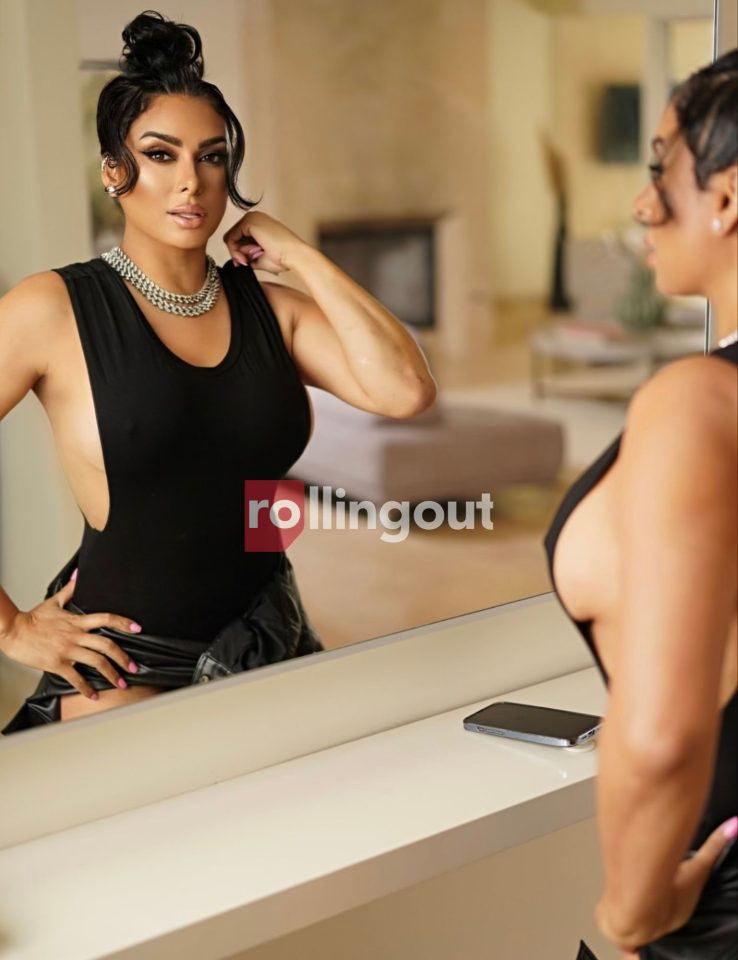 Today Govan is busy raising four children who inherited their parent's super athletic abilities and are poised to play professional ball. Her oldest, Izela is one of the top amateur female high school basketball players in the nation. Her son, Alijah is the 2023 Los Angeles Daily News Freshman of the Year and All-City First Team. In addition, son Aloni is the No. 1 fifth grader in basketball on the West Coast. Her daughter Hamiley is an amateur athlete too.
Fortunately, Govan has managed to find her personal sweet spot in her relationship with social media.
"I don't give a s— how people see me. I'm too tired to care what people think that aren't paying my bills. When I do get glammed up now, I'm doing it for me and not for anyone else," she beams.
Photography by Mike Ricardio