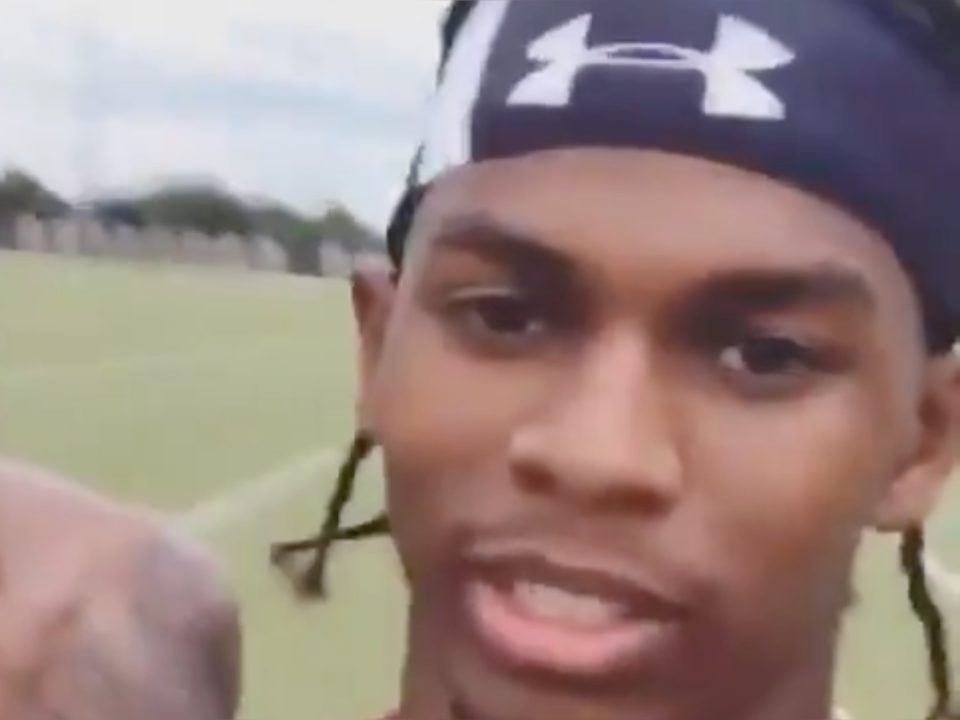 Shilo Sanders is set to receive his undergraduate degree from Jackson State this weekend. Shilo is the son of Pro Football Hall of Famer Deion Sanders.
After transferring from the University of South Carolina in 2020, Sanders played for the Tigers in the fall of 2021 and 2022. The safety was one of the defense's hard hitters coming across the middle and became a fan-favorite, calling himself the "headache gang CEO."
Shilo took his popularity to another level when he learned some moves from JSU's drum major and performed them on the field.
Game Day Mood : pic.twitter.com/Qj8rDvdFu4

— Shilo Sanders (@ShiloSanders) November 19, 2022
After his father took the head coaching job at the University of Colorado, Shilo clarified he didn't transfer to UC solely because of his family. He told Anthony Hamilton Jr. he wanted to make the best decision for himself because he didn't have many seasons of college football left. Now that he has graduated from JSU, Shilo will be eligible to transfer and play for Colorado this fall as a grad student. Shilo entered the transfer portal in December.
Shilo posted an invitation to his graduation celebration at M-Bar Sports Lounge in Jackson on his Instagram.
2023 Jackson State University Spring Graduate Shilo Sanders invite to Thee Family to join his Alumni Status celebration at M-Bar Sports Lounge pic.twitter.com/9My4N2OCBP

— HBCU Premier Sports & More (@HBCUSports1) April 28, 2023
Colorado football's first game is scheduled to kick off on Sept. 2 at TCU. Jackson State opens its season at the Cricket MEAC SWAC Challenge Kickoff on Aug. 26 against South Carolina State in Atlanta.