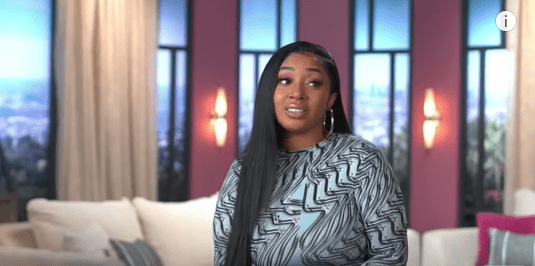 A former star on "Basketball Wives LA" has pled guilty to a litany of federal indictments on fraud and corruption charges that netted her about a half-million dollars.
Brittish "Cierrah" Williams, 33, admitted to bank fraud, misusing social security numbers, sending fake bills for health insurance payouts, lying to the IRS and falsifying information on applications for federal loans. Williams is scheduled to be sentenced on Aug. 23, 2023. 
Williams garnered some national notoriety during her appearance on the fourth season of "Basketball Wives LA" and "Marriage Bootcamp," as well as her short tenure on the WHHL (104.1 FM) radio show called "The Home Team."
The U.S. Department of Justice accuses Williams of a vast array of transgressions, including:
From the years 2016-2019, Williams filed tax returns by claiming she only grossed $15K when in actuality, she was hauling in hundreds of thousands of dollars annually;
Williams filed tax returns on two children who are not hers;
She filed for loans using faulty information;
Investigators charge that Williams took out lines of credit and opened bank accounts for her businesses that used other people's social security numbers. Williams never paid the creditors back, resulting in losses of nearly $30K;
Williams deposited thousands in checks into her accounts from other people's bank accounts;
When Williams filmed a TV show, she filed another false claim. She was reimbursed $4K a month, but then turned around and filed for rent relief from the state of California, claiming "reduction in hours of work" during the pandemic;
Despite her indictment in 2021, Williams allegedly committed another crime nine months later. She allegedly cashed a check for the rent relief worth $27,800 at a St. Louis bank.