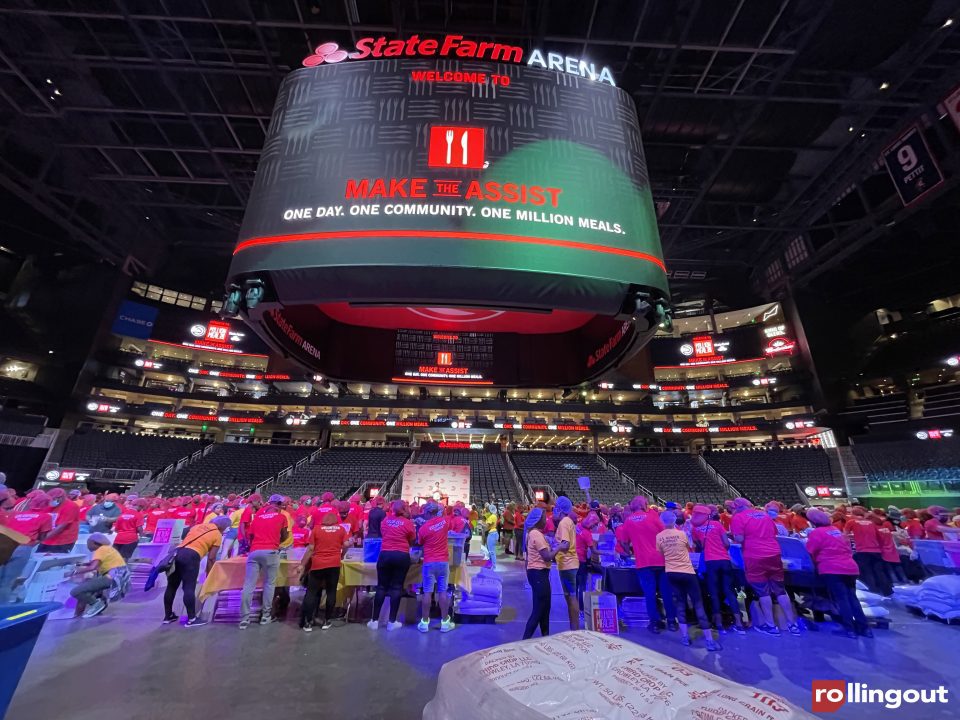 For the third year, the Million Meal Pack Initiative is set to return to State Farm Arena, and your help is welcomed. The event is hosted by State Farm and the Atlanta Hawks, and the two organizations are seeking over 5,000 volunteers to help pack one million meals for families in need around Georgia. This year's initiative is scheduled for Sept. 9.
The one-day event provides all volunteers with free t-shirts and hair nets. To help make the process go smoother, each set of volunteers will have shifts during the day with a live DJ playing music as well as family-friendly performances taking part as well.
"The partnership between the Hawks and State Farm exemplifies our commitment to improving our community and neighbors in need," Steve Koonin, CEO of the Atlanta Hawks and State Farm Arena, said in a statement. "We are excited to invite all of Atlanta to volunteer with us and help us pack one million meals as we combat food insecurity in Atlanta."
The volunteers at last year's event ranged from local organizations to politicians like the United States Rep. Nikema Williams to former Hawks' star and philanthropist Dikembe Mutombo.
To sign up to volunteer, you can visit hawks.com/mealpack.