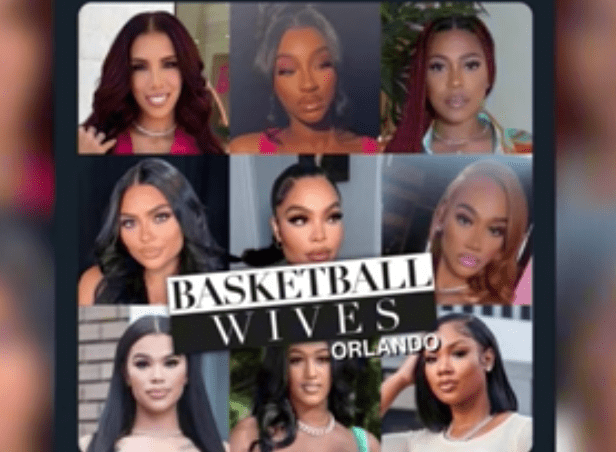 Shaunie O'Neal's fruitful franchise, "Basketball Wives," is being resurrected once again and harvesting another iteration in the state of Florida.
"Basketball Wives: Orlando" is set to premiere in the fall, though the exact date has not yet been revealed to the public, further whetting fans' appetites.
🏀 THIS IS NOT A DRILL 🏀 We're making power plays in a BRAND NEW city with a fresh starting lineup — are you ready for us Orlando? See where the magic happens when 'Basketball Wives: Orlando' premieres THIS FALL on @VH1 🍊 #BBWOrlandohttps://t.co/ycGsl8QywM

— Basketball Wives (@BasketballWives) September 8, 2023
"The inaugural season takes a fresh look at how the women of the Orlando basketball scene navigate the competitive world of sports," the show penned in a statement on the VH1 website. "Audiences will also see just how taxing this life can be, along with the people who have to experience it on a daily basis."
The network alerted fans to the confirmed cast of the new show that was reported by TV Deets:
VH1 confirms 'Basketball Wives: Orlando' will premiere this fall! 🏀

The spinoff stars Ashley Snell, Danielle Miller, Lyndzie Marble, Mackenzie Hyatt, Mehgan James, Morgan Bledsoe, Mulan Hernandez, Nique Brown, and Nikki Nicole. #BasketballWives #BBWOrlando pic.twitter.com/aHaFj7c8lL

— TV Deets (@tvdeets) September 8, 2023
Shaunie O'Neal, the ex-wife of NBA legend Shaquille O'Neal who conceptualized the franchise that debuted in Miami back in 2010, has harvested prosperous fruit from that origination. The show ran for five seasons in Miami while the Los Angeles edition began in 2011 and ran simultaneously for four years.
After a decade, pop culture observers said the show needed an infusion of newness and energy and TV execs are betting this is the formula that will manifest that objective.
It's a fresh cast, better to start with a new franchise before the original one folds. Hopefully they keep the cast separate this time

— (J²) (@BlxckPersuasion) September 9, 2023
Below is a more fleshed-out synopsis of the highly anticipated show.
Meet the photogenic women who will star in "Basketball Wives: Orlando" though the exact date of the premiere has yet to be disclosed.
https://www.instagram.com/p/Cw1ChiaRJ3m/?utm_source=ig_embed&utm_campaign=loading
https://www.instagram.com/p/Cu-WeZJAxUt/?utm_source=ig_embed&utm_campaign=loading
https://www.instagram.com/p/Ct4SSDirtCo/?utm_source=ig_embed&utm_campaign=loading
https://www.instagram.com/p/Cw86oWptEMn/?utm_source=ig_embed&utm_campaign=loading
https://www.instagram.com/p/Ct4oIcIxxA2/?utm_source=ig_embed&utm_campaign=loading
https://www.instagram.com/p/CugQqVOOaKR/?utm_source=ig_embed&utm_campaign=loading
https://www.instagram.com/p/CwQkrOVRoVH/?utm_source=ig_embed&utm_campaign=loading
https://www.instagram.com/p/CwoDR7tRCtR/?utm_source=ig_embed&utm_campaign=loading
https://www.instagram.com/p/CvN6NNLuTVj/?utm_source=ig_embed&utm_campaign=loading