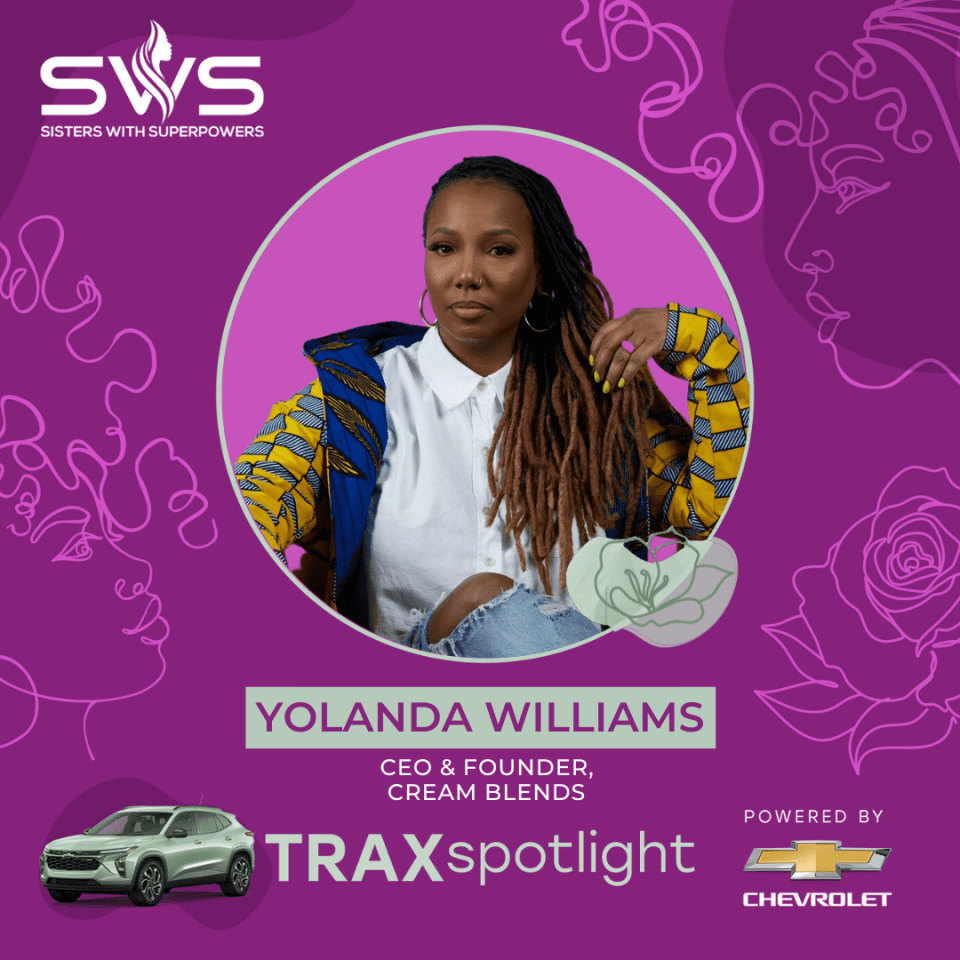 Yolanda Williams is the co-owner and CEO of Cream Blends, a natural skin care brand that was launchedin 2013. As the owner and operator, Williams oversees the manufacturing, shipping, and more.
The beauty entrepreneur prides herself in landing the Cream Blends products on the shelves of Whole Foods within the first three months of the business as well as speaking at Essence Fest in 2022 about balancing business and family.
Williams opened up about how her instinct, intuition, and emotional intelligence make her an effective leader.
What is your superpower as a Black woman?
My superpower is my instinct and intuition. I am truly mastering the ability to listen to my gut and disengage from things that don't suit me.
What key skills or qualities make you unique as an African American female leader?
Empathy and emotional intelligence are fundamental traits for effective leadership. As an African American female leader, I have honed these qualities through my own experiences, by recognizing and empathizing with the struggles and triumphs of others. My ability to understand and relate to the emotions of my team members, colleagues and stakeholders allows me to build strong relationships, foster collaboration, and create a supportive and inclusive work environment.
What thoughtful or encouraging piece of advice would you give to your younger self?
Slow down, baby girl.
Why is it important for women of color work to work in leadership roles and decision-making capacities?
Women of color often face unique challenges and barriers due to their intersecting identities, such as race, gender, and sometimes socioeconomic status. Organizations can better understand and address these intersectional issues by having them in leadership roles. Women of color in decision-making positions can advocate for policies and initiatives that promote equity, inclusion, and fairness for all, ensuring that the needs and concerns of diverse individuals are considered and addressed.
If you could thank any Black woman for her contributions to history and society, who would it be and why?
I would have to thank my mother. My mom had me at a young age and put many things on hold to give me a head start that she did not have. For that, I am grateful to her.
Why is it important for experienced Black women to reach back and help younger women of color?
Many experienced Black women have received support, guidance from mentors, and allies throughout their journeys. By reaching back and helping younger women of color, we pay forward the support we have received. This creates a cycle of empowerment and upliftment, ensuring that future generations continue to benefit from the wisdom and experiences of those who came before them.
As a successful woman in business, what is your greatest or proudest achievement?
My greatest achievement is my two sons. My greatest achievement is raising them to be a change that the world needs.