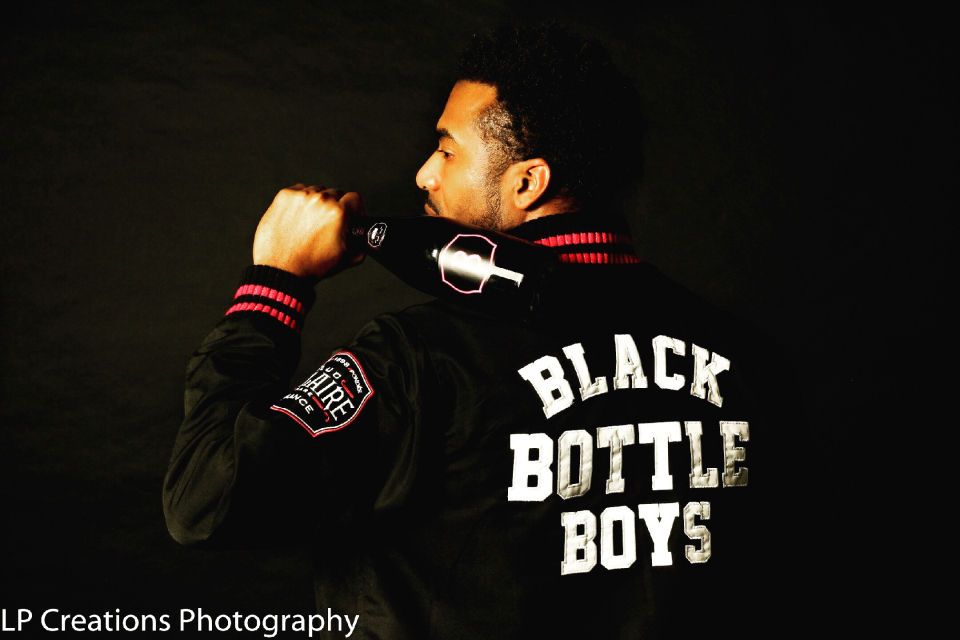 Omar Anderson, otherwise known as "DJ Ohmz," is one of the newest members of MMG's Black Bottle Boys. Although he is new to the MMG family, he has worked relentlessly to push himself and his career to the next level. Having already worked with BET, Revolt, and more, the 34-year-old disc jockey declares he has pushed through the biggest obstacles to get to where he is today.
Since starting his career as a professional DJ at 26, Ohmz has always had a special relationship to music. "I've always been into music, and it started in my household," said Ohmz. "When I got older, I just decided to take it to the next level. Every time I play, I go above and beyond what I think my listeners expect from me."
While Ohmz was playing at Hot 93.7 FM WZMX, the president of Maybach Music, Kendell 'Young Sav" Freeman, called the station asking who was playing.  Shortly after, DJ Ohmz received a phone call where Freeman requested he call him after getting off air.  "How could it be, that the one time I'm on, he's listening," said Ohmz. "It's a blessing." After hearing Ohmz play, Freeman offered Ohmz a position as the newest Black Bottle Boy.
Although Ohmz has worked his way into a number of platforms, he explains that it has been a long and hard road. Allowing his dreams to be his driving force, Ohmz utilized a number of unconventional methods to bring his ideas and visions to fruition.
"I remember watching DJ Prostyle deejay on '106 and Park,' and I was determined to be on the show as a guest DJ," said Ohmz. "I did my research and I emailed them for a little over a year. Every Friday and Monday, I emailed the same thing," said Ohmz. "Most people would've given up, but I didn't." Eventually, Ohmz was invited to be a guest DJ on BET.
After securing his spot on BET and filming the show, Ohmz surprised his biggest supporters, his parents. "I recorded the show and didn't tell them anything. I had them watch it, and once Terrence and Rocsi announced the commercial break and said my name, my mother started crying," he recalled. It was at that moment things took a turn in Ohmz's career.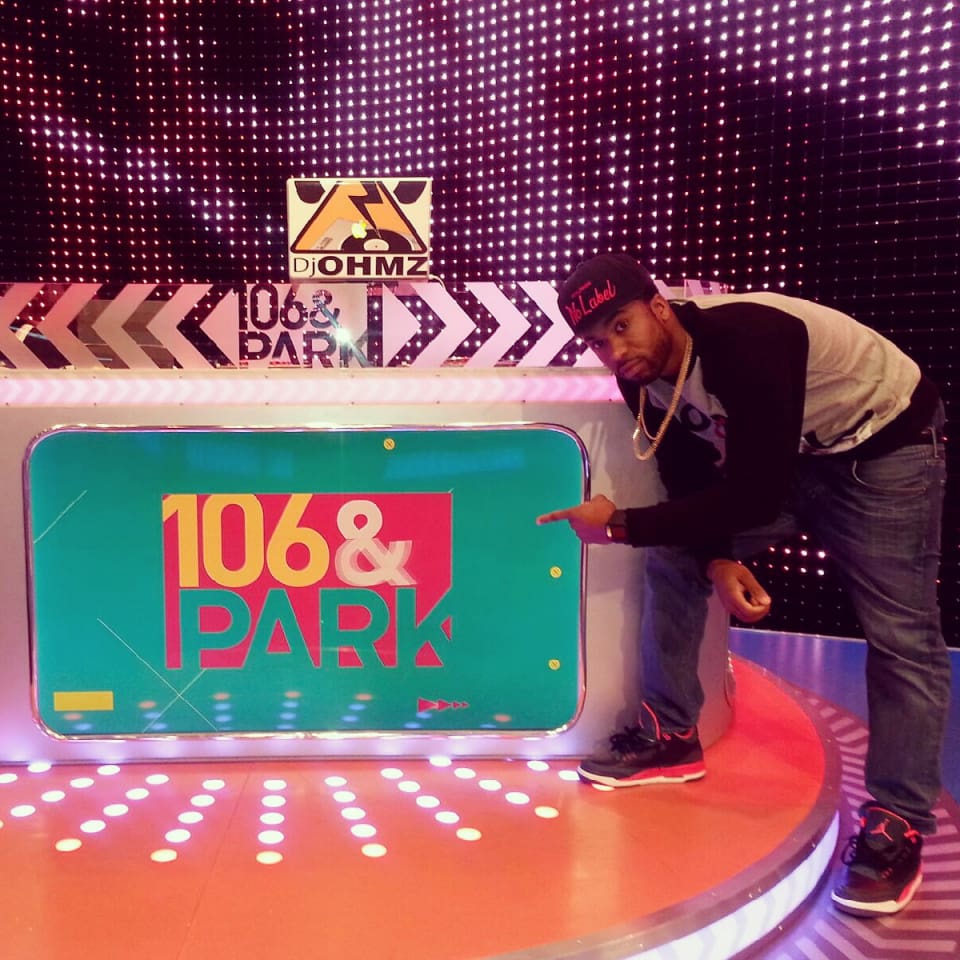 He was eventually secured as an official DJ for "106 and Park," and for the last five to six years of the BET show, Ohmz played on television. "Being on BET opened the door for me to so many opportunities," said Ohmz.
For Ohmz, never giving up and following his dreams was the only option. He was willing to sacrifice his time, energy, and even money to be where he is today. "I did the school thing, and graduated the top of my class, but my love for music was far greater," said Ohmz. "I gave up a high paying computer engineering career to take a job working in a warehouse just so that I have flexibility to pursue this."
DJ Ohmz has allowed his ambition to lead him and push him to new levels and platforms. Ohmz added, "Sometimes, you have to do the crazy stuff to get your point across and be heard."
It's been a challenge balancing his professional DJ career, as well as his responsibilities as a family man. "For me, it has to make sense. I have two kids that depend on me, so I can't just go out there and figure it out like most people," said Ohmz. While most people simply follow their dreams, Ohmz is sure to handle his responsibilities and his passion with the same respect, presence, and attention to detail.
While his road to becoming one of the biggest celebrity DJs has been a long one, the young disc jockey still realizes that he has room to grow. "I always take every experience I have as a blessing," said Ohmz. "So many people haven't been on TV or have companies sponsor them, and I've been able to do that and more. Imagine what will happen down the road if I keep going."
Since accomplishing his dreams of being on BET, joining Revolt, and attaining the Black Bottle Boy endorsement, Ohmz has fixed his attention on something new. "Right now, I am working on having my own show on Sirius XM radio. I believe that it will take me to the next level," he said. Ohmz also declares he would like to see himself involved in television more.