Rapper Bow Wow committed a social media snafu in the first degree on Tuesday.
The 30-year-old got caught perpetrating a lie – again. He bragged to his fans on his Instagram about traveling by private jet on his promotional tour for his reality show "Growing Up Hip Hop: Atlanta.
Bow Wow on IG vs Bow Wow in real life ? pic.twitter.com/SaDxV9xd70

— Lit Freestyles (@Litfreestyles) May 9, 2017"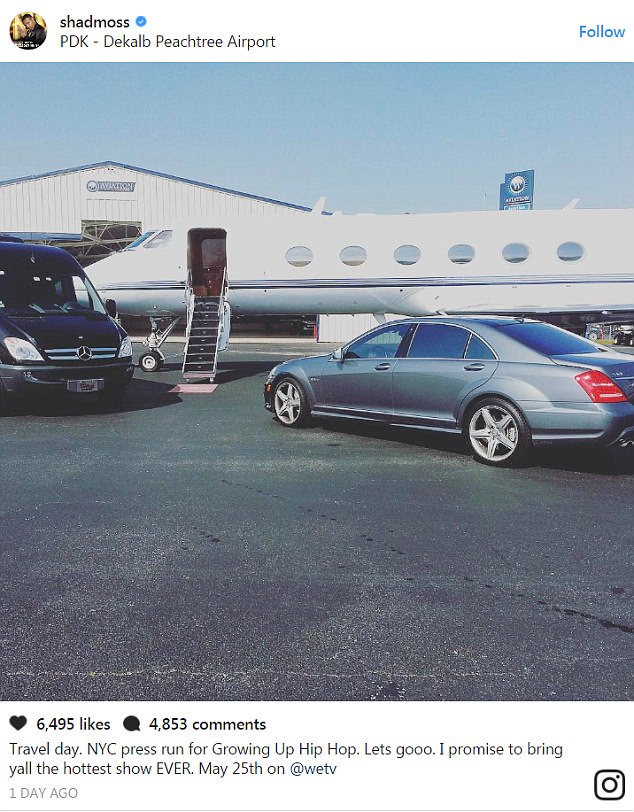 However, a fellow airline passenger spotted him traveling to New York on a regular commercial flight, riding coach, and took a photo of Shad Moss and called the recording artist out on Twitter.
"So this guy lil bow wow is on my flight to NY. But on instagram he posted a picture of a private jet captioned 'traveling to NY today' smh,'" @Al_Khee tweeted.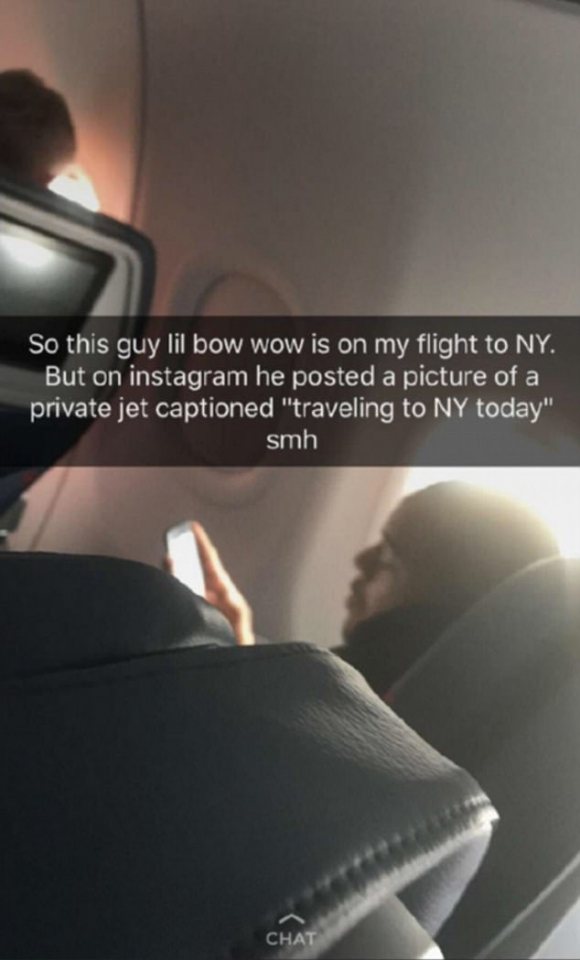 Others poked fun at the rapper's seeming attempt to puff up his image and portray a luxury lifestyles he wasn't living.
"Help me, I'm poor," wrote one Twitter user over a picture of a woman on an airplane.
Another tweeted: "Let Bow Wow be a lesson: Stop comparing yourself to folks on social media. Most of them aren't living how they claim."
Hit continue to take a look at the sampling of the Bow Wow roasting and dragging on social media that went on all day long.
Bow Wow: Boutta hop on this private jet… pic.twitter.com/1adcOmckhF

— RobDaRuler (@RobDaRuler) May 9, 2017