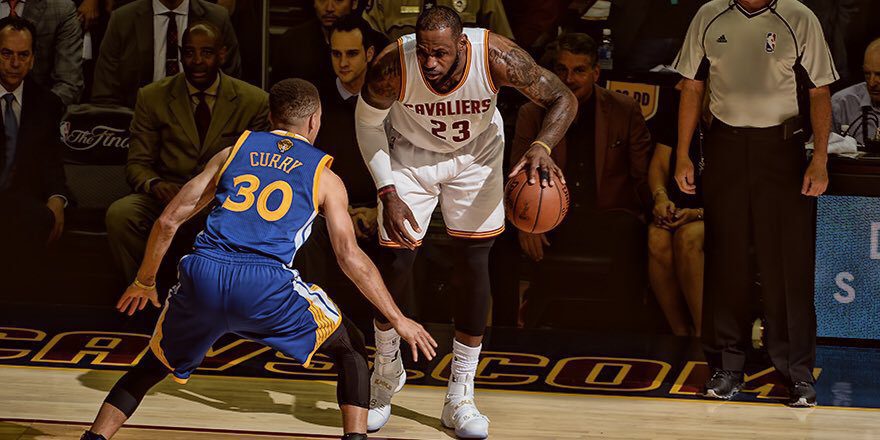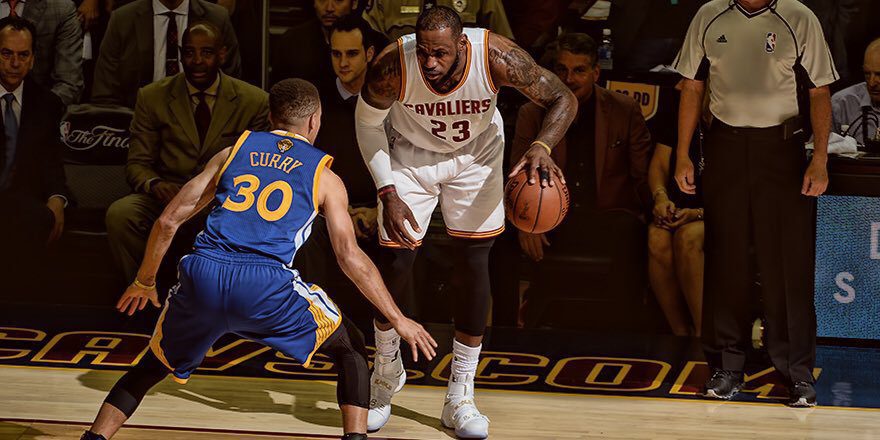 It's finally official. After a brutal first three rounds of postseason play in the NBA, the Cleveland Cavaliers and Golden State Warriors tip off on June 1 at 9:00 p.m. ET. Just in case there was any doubt that this series is must-watch television, here are five specific storylines to watch for in the league's premier matchup.
5. Former All-Stars are in their first finals 
Golden State Warriors forward David West, Cleveland Cavaliers guards Deron Williams and Kyle Korver are all making their finals debut. West made the All-Star squads as a member of the New Orleans Hornets in the 2007-08 and 2008-09 seasons as Chris Paul's right-hand man. Williams is a three-time All-Star with the Utah Jazz and the New Jersey Nets. Williams was once in the conversation for the best point guard in the league along with 2005 draftmate Paul. Williams is a backup now with the Cavaliers, but he was a bright spot for the team in the Eastern Conference Game 5 closeout win over the Boston Celtics by scoring 14 points in 17 minutes. Korver was an All-Star in 2015 and is considered one of the best three-point shooters of this generation. In the 2015 season, Korver was on the No. 1 seeded Atlanta Hawks squad, but after he got injured in Game 1, the team never recovered and was swept by his current team, the Cavaliers.
4. Kevin Durant's return to the finals
Recognized as a top-three talent in the world, Golden State Warriors forward Kevin Durant is hungry to win his first NBA title. Durant made his finals debut in a 4-1 loss to LeBron James and the Miami Heat in 2012. A championship win takes him off the list he headlines of current great players like Chris Paul and Carmelo Anthony without a ring.
3. Stephen Curry vs. Kyrie Irving
Golden State Warriors guard Stephen Curry is also often regarded as a top-three player in the world, but Cleveland Cavaliers guard Kyrie Irving has bested Curry in the previous two championship series. In 2015, Irving finished with 23 points on 46 percent shooting, seven rebounds, six assists, four steals and two blocks in before going down with an injury in overtime of Game 1. In 2016, Irving averaged nearly five more points and one more steal than Curry. Irving also bested Curry in the categories of field goal percentage and assists. The moment that most fans remember is the big-time, last minute go-ahead three-point Irving made over Curry in 2016's Game 7. A healthy Curry no longer has excuses to get shown up again by Irving.
2. Draymond Green's temper
The Warriors appeared to be in the position to win back-to-back championships as they were on the verge of holding a 3-1 lead over the Cavaliers. Then Draymond Green happened. After kicking Oklahoma City Thunder center Steven Adams in the previous center, Green was under the NBA's telescope for any problems the Warriors forward might cause in the postseason. With a little over two minutes to go in Game 4, Green set a very aggressive screen on James and fell to the ground. James stepped over Green and Green rushed back up to his feet while James was crossing over Green. That play was the flagrant foul that suspended Green for Game 5. The suspension always raised a "what if" scenario for Warriors fans worldwide, but this series could be the chance for them to find out.
1. LeBron James continues pursuit to be the greatest player of all-time
Championship No. 4 makes James a player with a .500 record in the finals. This championship could be James' most special, with Durant moving to a team that already won 73 games in the regular season prior. He doesn't have six championships quite yet, but second consecutive finals appearances, with four championships and two over the best team's assembled in NBA history in back-to-back seasons is historic.