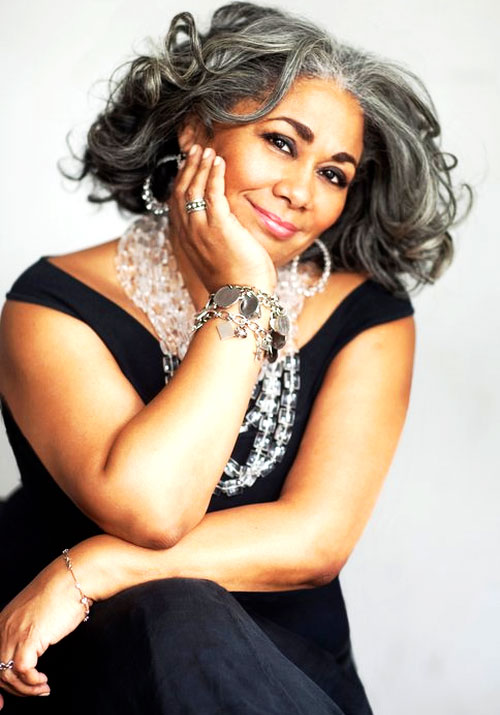 Dyana Williams is a Black woman power player who has had a powerful impact and incredible career in the music industry. Williams has been a radio and music industry professional, journalist, community activist, and documentarian. She's also the co-founder of the International Association of African American Music Foundation, a Pennsylvania-based, non-profit advocacy organization. She is now finishing her tenure as the president of the Philadelphia Grammy chapter of the Recording Academy.
Rolling out spoke with her recently:
What role does activism play in music culture for you?
Activism has played a tremendous part of my life. It was instilled in me as a child by my parents and is paramount. It has been at the very core of my center in the music industry and broadcast business. I have been on the radio now for over 45 years.
How did you become president of the Philadelphia Grammy chapter?
I am in the last week of my presidency. I believe in galvanizing like-minded people like me. I've been a member of the Grammy organization for many years and I had been recruited by people who invited me into the organization to run for president. I [kept] saying no, and then I finally got to a position where I felt I could make a quality difference in the Philadelphia service area. So I ran and was elected by the board. I'm a natural born leader; my parents instilled in me a drive that I can only attribute to them and almighty God. It's a gift, people listen when I talk and my ideas are frequently met with approval — not all of them. But as far as the music industry is concerned, I have a voice that is listened to and I believe that is part of what helped me get elected. I care about the music that comes from my service area and the people who make their full-time living as songwriters, producers, music executives, journalists [and] radio personalities …
What have been your three goals while president?
During tenure as chapter president of the Philadelphia Recording Academy, I instituted several programs that will continue because the person who is succeeding me has been on my board for the last two years. The person who is succeeding me is Carol Riddick and she is also a recording artist.
The first program I started is called the Ambassadors Program. Because our area of service is so large, I appointed people who were passionate about the Recording Academy and our mission. From Atlantic City, the Lehigh Valley, to Pittsburgh, our area is large. We focused on underserved genres like gospel and so the Ambassador Program was an idea I came up with [along with] the past president.
Another program I came up with is the Leadership Legacy Committee. These are industry leaders like myself who have served and can still be of service. Because of the experience level I have achieved in organizations, I can be helpful to the incoming presidents and board members.
Thirdly, I helped to galvanize people in different genres of music. I'm very big on diversity, so when you look at my board, you see women, men, and elderly people as well as young people.
You talk about underrepresented genres. What about blues?
I think that the blues is still perceived as depressing, sad or problematic are some reasons it is under-represented. Some people still feel that the blues brings you down, in other words, "Who wants the blues?" It is an under-represented genre in the Recording Academy and also in my chapter. But there are Southern chapters like Memphis,  who are very strong in that genre. We also have a Grammy museum in the Delta area, so we are making efforts to celebrate the blues.
The state of Black music, when it comes to artists, is financially sound, it seems. But what about the legacy of Black music is it sound?
In some places it is. Black culture and music do not get the same level of praise as does the music of White artists because of the dominant population. But when you consider the flavor of American music, it comes from an African-American people. It comes from gospel, the field holler, the blues and jazz, all of that is indigenous to America and it comes from the experience, the suffering, the joy and the tribulations and trials that Black people have gone through in this country.
Gladys Knight once stated, "We are no longer making beautiful songs." Is that true?
I don't necessarily agree with that. I understand the time period that Gladys is coming from where melody and lyrics … Every generation has a complaint about the past generation. There is still relevant music going on in this time.