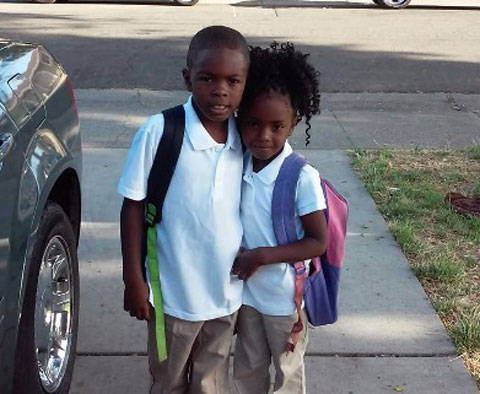 Dante Daniels, 8, should be hailed as a hero after he tried to protect his sister from a molestation and it cost him his life. On Sept. 1, 2017, Elizabeth Salone, 28, left Dante and his 7-year-old-sister in the care of her ex-boyfriend, Deandre Chaney Jr., 23, while she gave her brother a ride to work in the early morning hours.
While she was away Dante discovered Chaney sexually molesting his little sister and jumped on Chaney to defend his sibling. According to police and court documents, Chaney then picked up a hammer and repeatedly struck and beat little Dante. Police say he then started beating the little girl and even attacked her with a knife and that's when Salone arrived back and heard her children's screams and crying. When she rushed into the apartment, Chaney then attacked her with the hammer beating her severely and eventually tying her up. Salone says he then doused her with lighter fluid. Police say he then took her cash, cellphone and stole her car, leaving all three of his victims for dead. Salone was able to escape and get to a neighbor and police were called to the bloody crime scene.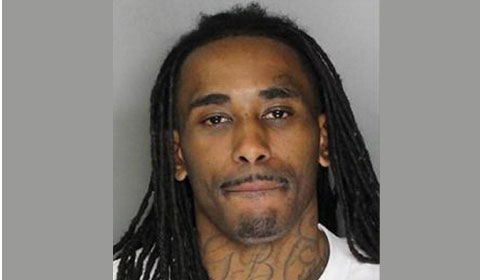 The Sacramento Bee reported that Chaney ditched the stolen car, cut off his ankle monitor and hopped on an Amtrak train to Salt Lake City. He got as far as Winnemucca, Nevada, where local police tracked him down hiding under a tarp in someone's backyard. Dante was declared brain dead six days later but a part of him literally lives on. His heart was donated to a 4-year-old child and still beats. Chaney appeared in court earlier this month and faced a litany of charges for his crimes and will next appear in court on October 27, 2017.
Chaney appeared in court earlier this month and faced a litany of charges for his crimes and will next appear in court on Oct. 27, 2017.
Information revealed during the court hearing has many wondering why Salone left her children with Chaney. It turns out that he has a history of violence, including charges of second-degree robbery in 2007; rape and forced oral copulation in 2007; forced oral copulation in 2008; lewd acts with a dependent adult as a caretaker in 2009. At the time of the attack on Dante and his sister, he was on probation for failing to register as a sex offender. According to a statement made by Salone during Chaney's arraignment, she claimed she did not know he was capable of such violence.
The family started a GoFundMe account that has raised over $88K to date. To make a donation, log on to #Hammer tragedy victims on GoFundMe.