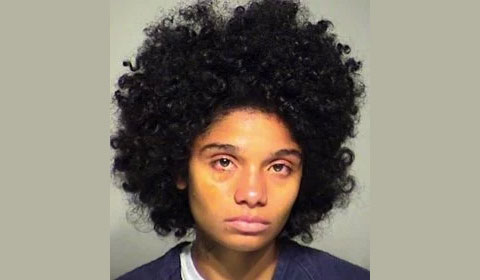 According to FOX6 News, the Milwaukee Fire Department was dispatched to investigate reports of smoke coming from an apartment on Sept. 28, 2017.
The firefighters forced entry into the apartment of Amelia Di Stasio, 23, and found smoke coming from the kitchen stove and what they initially thought was a pile of clothes in the bathtub. Upon closer inspection of the bathtub, they found the burning body of Antonio Di Stasio, 4. A police complaint stated that the boy's hands were tied with seven belts and a trash bag was placed over his head.They also found a pet guinea pig drowned in its cage next to the tub. A bottle of canola cooking oil was located on the bathroom sink. It was also noted that the apartment's smoke detector was removed and found placed in water. The child's mother was not at the apartment when firefighters arrived.
When police questioned a female neighbor, they were told that the night before they heard the young boy scream, "Please, Mommy. Stop! I won't do it again" and heard a woman's voice scream back, "Shut up." The next morning, the witness stated she heard, "a banging noise" before firefighters arrived to investigate the smoke.
Amelia Di Stasio was later arrested by police who found her wandering on the street in a disheveled state. When police searched her purse, they found a note with a woman's name and telephone number. Investigators called the number and a man stated he and his wife saw Di Stasio crying and asked her what was wrong. She responded that she needed to talk to someone because "I did something really bad," and she had "never did nothing like that before." The couple gave Di Stasio the phone number because of their Christian faith and the hope that they might be able to help her with her problems.
A search of Di Stasio's phone revealed that she had searched for "how do canabals [sic] die" and "how to kill a canabal [sic]" from Sept. 28. In addition, she had been playing an online game in which players fight cannibals. The message board "detailed the ways to kill cannibals within the game," and recommended the first way was to "kill it with fire." Additionally, it discussed how in the game cannibals "like to bathe in oil."
An autopsy on little Antonio revealed seven belts were used to tie his hands and arms to his sides, and a plastic bag had been placed over his head, pulled tightly and knotted at the back. The autopsy also revealed "significant charring" to his skin and thermal injuries "to the majority of his body." His death was ruled a homicide.
Di Stasio was charged with first-degree intentional homicide and faces the possibility of life in prison. She is being held on a $350K cash-only bond.