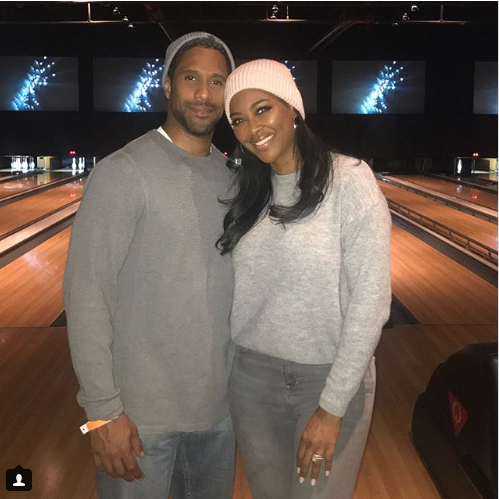 It appears that Kenya Moore has finally announced that she is indeed pregnant with her first child — without actually enunciating the word "pregnant." 
The "Real Housewives of Atlanta" star shared a post in which she explained that 2017 was a very radical rollercoaster ride for her emotionally, replete with tragedies and extreme highs.
It was both beautiful and very painful at the same time.
The RHOA lightning rod was devastated over the loss of her beloved grandmother, Doris, the woman who raised Moore and harnessed her into the beauty queen she became after her mother abdicated her maternal responsibilities.
Moore explained how fortunate she felt to find and marry Marc Daly and, finally, went to articulate how excited she is for her "growing family."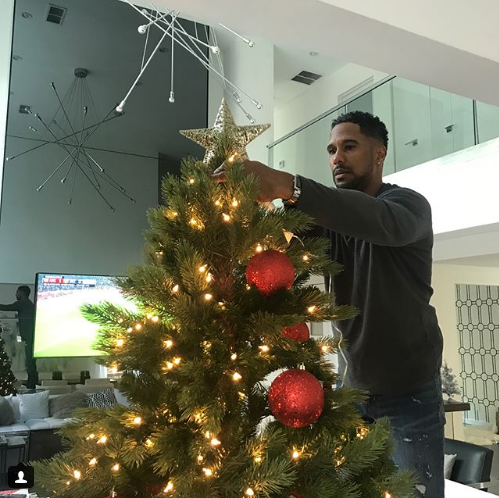 In a recent interview on Wendy Williams' eponymous show, she said that she would announce her pregnancy when she is ready.
Moore's supporters saw her phrase "growing family" as a sign that there is a baby on the way.
Here is Moore's full post: "2017 you go down in history as one of the best and worst year of my life."
"Worst because I lost the love of my life, my grandmother Doris, who raised me from 3 days old. And the best being the day I married my husband and romantic love of my life," she added. "I thank God for every single day for without love there can be no sorrow. Without history, there can be no future. Without pain, there can be no joy," 
Moore added: "Thank you for my life and my growing family. #2017 #2018 #kenyamoore #happynewyear."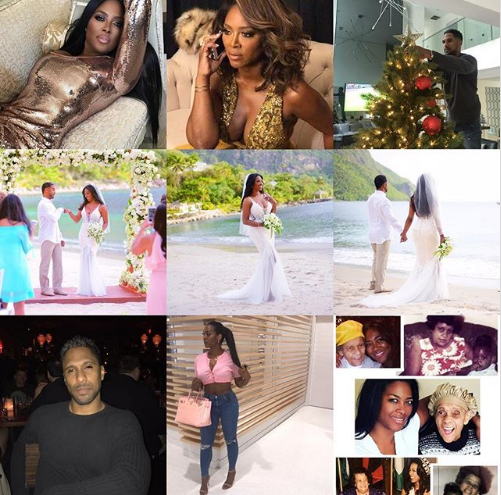 Moore's supporters certainly believe that she unequivocally announced her pregnancy. "Congratulations on your pregnancy!" one fan said elatedly. "Happy New years to you and The beautiful soul inside. Marc is so handsome, and the baby will be so pretty. So happy for you Kenya and proud of you for not letting others' jealousy and hatred block your happiness."
Another fan added this underneath the Instagram post: "Growing family. Keep on glowing @thekenyamoore…we love you, and we mean it…happy to watch your pregnancy glow! Happy New Year Mrs. Daly! #CallHerMrs.Daly2018. Blessings to you Kenya Moore and the baby coming this year."
A third person wrote a rather curious, albeit supportive, response: "Girl you pregnant?!?!! If so, congrats!! Yup, that genuinely sums it up.. good and the bad!You are beautiful! I'm attractive! Even though we have fair skinned in our DNA God saw fit to "chocolatize" us, and He said we were good! That means we're BEAUTIFUL! Thank you for 1993 letting me know YOU ARE BEAUTIFUL!"
Below is the caption in full that was posted underneath the latter photo: 
"2017 you go down in history as one of the best and worst years of my life. Worst because I lost the love of my life, my grandmother Doris who raised me from 3 days old. And the best being the day I married my husband and romantic love of my life. I thank God for every single day for Without love there can be no sorrow. Without history there can be no future. Without pain there can be no joy. Thank you for my life and my growing family. #2017 #2018 #kenyamoore#happynewyear."