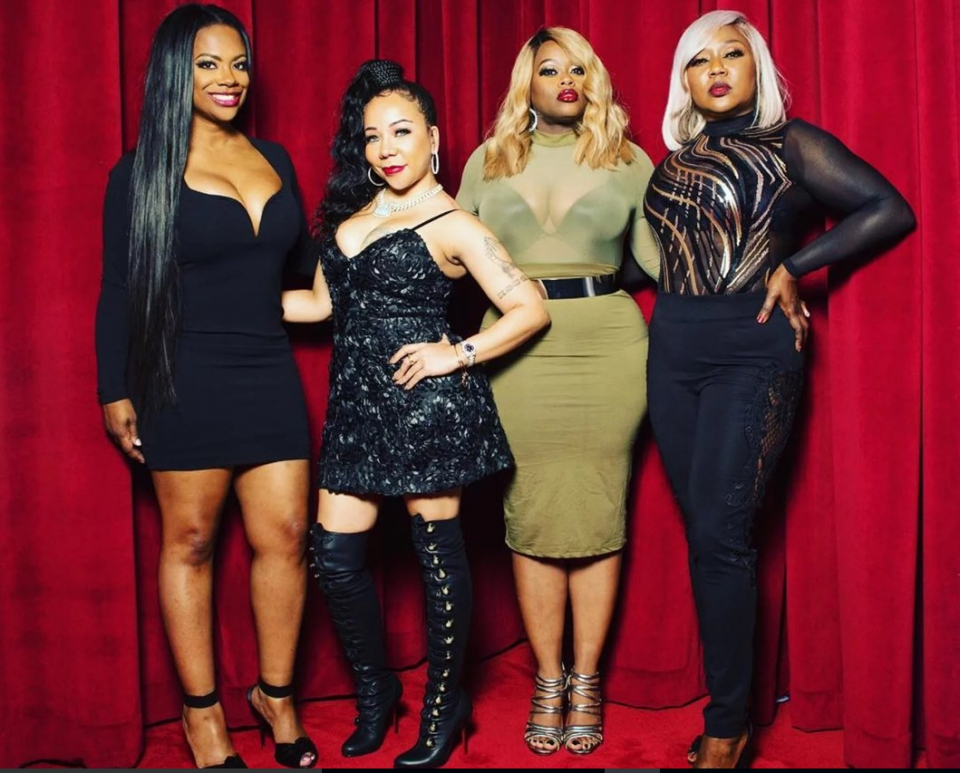 One of the members of the beloved 1990's girl group Xscape says all of the original members will be performing at the mammoth music mayhem that is the annual Essence Music Festival in New Orleans.
Tiny Harris made the announcement that Xscape with Kandi Burruss will probably occupy the main stage at the venue that will provide a torrential downpour of sounds, July 5 — July 8, 2018.
The event is drenched with A-list talent that includes legends Janet Jackson, Mary J. Blige, and controversial neo-soul songstress Erykah Badu.
But that's just the beginning of this incredible lineup of artists. Singer and actress Jill Scott and rapper Snoop Dogg alongside The Roots, Miguel, 1990's band Blackstreet and American Idol winner Fantasia will all be taking the stage at the Mercedes-Benz Superdome in New Orleans.
Harris wrote that she is beyond giddy that the quartet was invited to the world's largest African American music festival for the second consecutive year.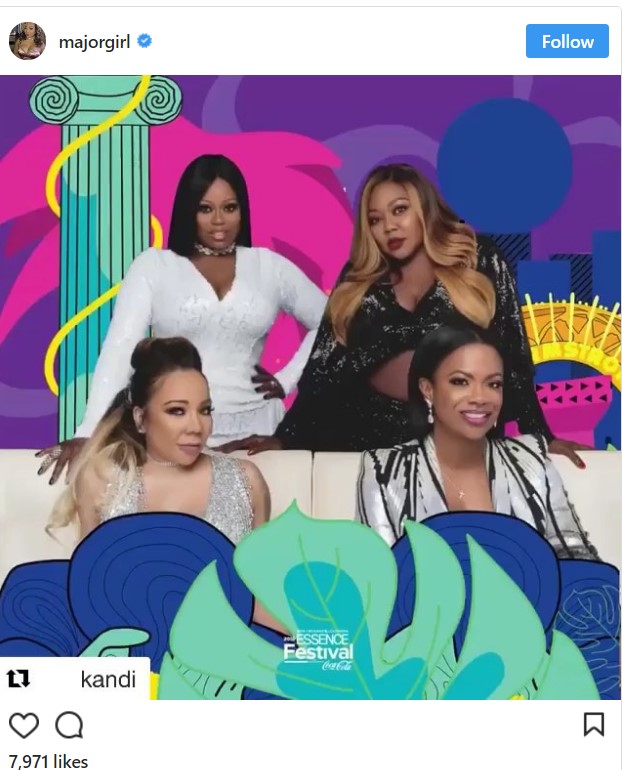 The wife of rapper T.I. wrote, "lt's about to GO DOWN in #NOLA during #EssenceFest! Grab your squad and get @essencefest tickets today: essencefestival.com If you do one thing for yourself today, make it purchasing your @EssenceFest tickets! See you there: essencefestival.com. #EssenceFest #MainStageHereCome #BackByPopularDemand."
Many fans, who helped sell out all 29 dates on the Xscape national tour, are equally excited that the multiplatinum mavens will perform their biggest hits at least one more time.
As one fan exclaimed, "@majorgirl, when all yall going to go, see Kandi on Broadway, all the Xscape women. Friends support friends.After selling out all 29 dates on their tour, I'm pretty sure they will be on the main stage this time. But, my question is this though: Yall successfully mastered an American tour. So…yall not tryna grab all those other bags overseas like in Japan, Germany, London, Australia, etc. How about The Great Xscape World Tour!?"
Another social media user is about ready to burst: "I pray they're on the main stage this time! I'm so excited!! u don't see Kandi in these picture with the other 3 ladies she in New York on musical Broadway she will be back with the ladies after broadway they doing a part 2 tour this summer and slog of great things for the four ladies this year in 2018 Kandi support her sisters and the other 3 ladies support her on Broadway good things going to happen with the four ladies this year."
And yet another comment from Instagram said this, "Yayyy can't wait plus it's my bday month!I can't wait. @majorgirl, please have a day party. I came to the concert in ATL. You guys were awesome. I really want to me you. My fav"