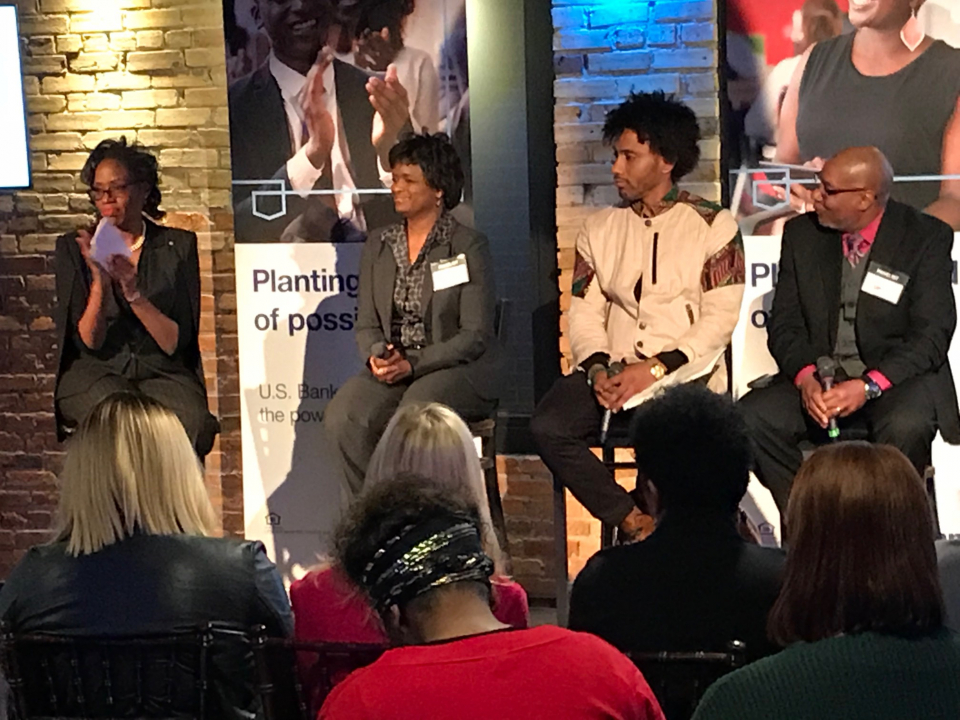 U.S. Bank did a phenomenal job of recognizing Black History Month through the empowering efforts of their annual Black history program that saluted businesses and touted the impact of community banking.
Greg Cunningham, VP, and head of diversity and inclusion, was one of the many high-level U.S. Bank officials who were present and willing to reach out to the community during this moment to ensure that African Americans have access to lenders.
This Black History Month program highlighted three businesses that showcased the accomplishments that could be gained from diversity efforts. From their vendor selection process, to making loans to African Americans in the community, U.S. Bank has built a strong relationship with their banking partners.
A panel that included physicians to young entrepreneurs and IT professionals shared their experience with the audience of working with a financial institution that is invested in their success.
Many young business owners were present at this monumental event. I was able to meet a few of the young entrepreneurs, such as Kenneth J. Scales of The Bow Tie Billionaire Beard Oil, Jasmine McConnell of Butters by Jay, and Shakeeta Sturden of Makeup by Catwalkfierce. These young professionals were able to learn and get the banking expertise they need because U.S. Bank has a dedicated program and outreach to the African American community.
In attendance to personally meet and greet guests were a host of U.S. Bank executives: Jennie Carlson, EVP of human resources, Greg Cunningham, VP and head of diversity and inclusion; Ken Charles, SVP of global talent strategy; and Hector E. Martinez, VP, supplier diversity.
Photo Gallery Credit: Steed Media Service