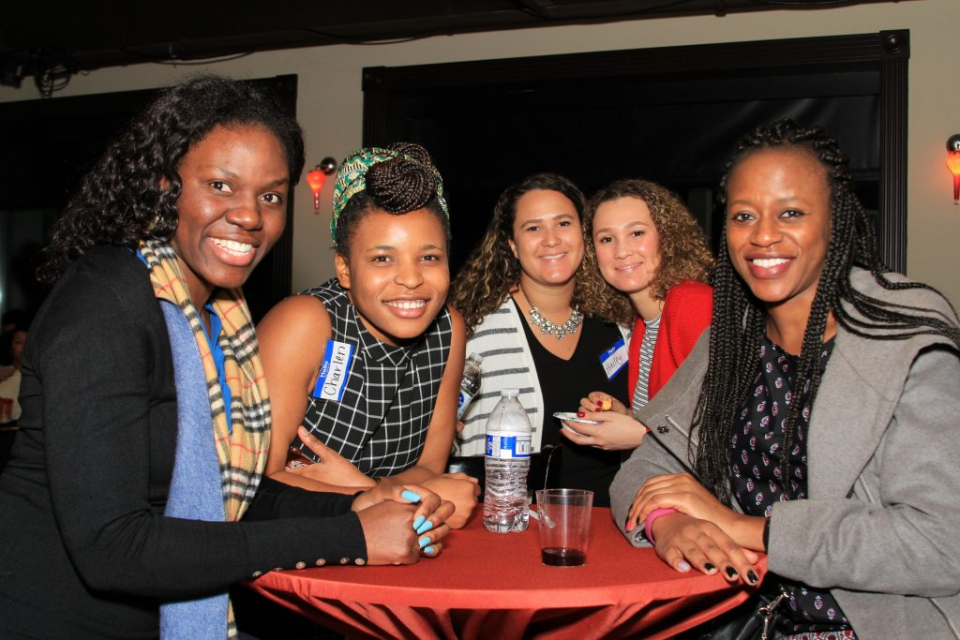 The National Association of Black Accountants (NABA) hosted their third annual Black History Month celebration to acknowledge and celebrate the journey of Black people in America. The event hosted nearly 200 attendees who came to support and share in the experience. The ambiance in the room set the tone for an explosive session of spoken word pieces, musical performances and engaging dialogue around issues surrounding the Black community.
Talented millennials from the Twin Cities grabbed the attention of the audience as they spoke emotion-filled words that took us on a journey of the experiences of little Black boys and girls of old to the present day. While the words captivated our hearts and even made us consider the challenges that Black people have continuously faced, the words spoken gave us hope and reminded us of the power and resilience that we as Black people hold.
The musical selections, intertwined with the spoken word poetry, uplifted the souls of Black professionals in the room. Black love, Black excellence and Black power permeated the room as the melodious tunes and poetic words rang through the atmosphere.
To end the night, Danni Starr, national media personality, mental health advocate, activist and former Miss Black Minnesota, led an engaging discussion related to her best-selling book, Empathy and Eyebrows: A Survivalist's Stories on Reviving Your Spirit after Soul-Crush Sh*tstorms. In this vibrant discussion, Starr talked about the importance of living your best life by not allowing others to dim our lights. She stressed the importance of mental health, walking in our truth, and noticing our energy and intuition. She also highlighted the importance of self-love, especially in the Black community, as often we are taught to hate ourselves. She emphasized Black girl magic and Black boy joy and ended by reiterating that we shouldn't ever allow others to dim our light, but to live our lives boldly, out loud.
–lashawn gooden
See photos below.