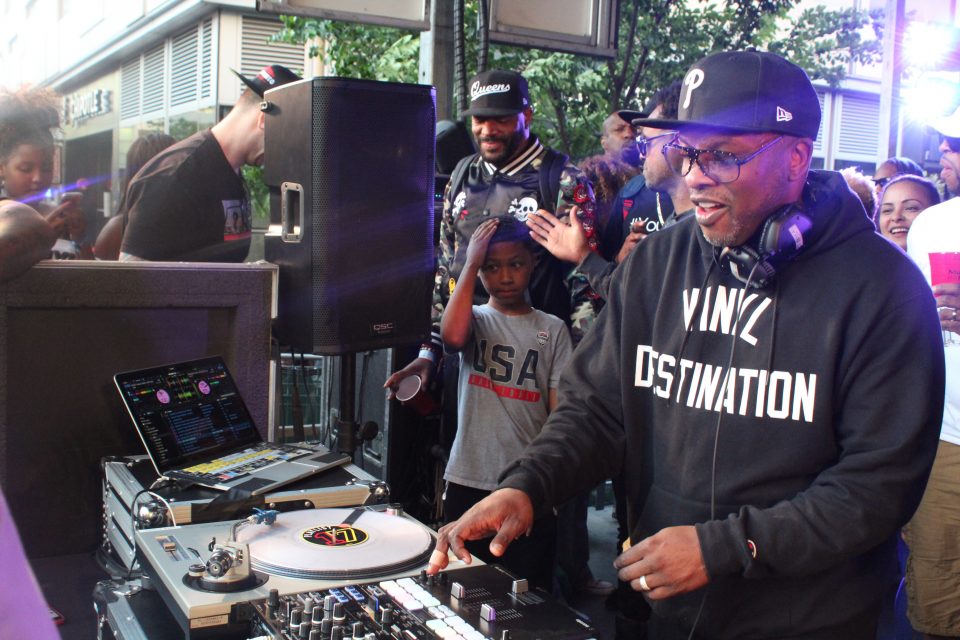 Recently over the course of two days, the South Side community of Hyde Park led the charge into Summertime Chi with the Hyde Park Brew Fest. The festival is a beer tasting-party that packs out Harpers Court and 53rd Street.
The South Side was alive with excitement and good vibes as local and international DJs set the vibe for the weekend. DJ Jay Illa, D'Nice and DJ Clark Kent were on the bill for Saturday, while Alan King, Terry Hunter and Jazzy Jeff closed the weekend out on Sunday.
This year's attendance doubled last year's and people were packed in on 53rd Street as far as the eye could see. Different breweries from around the city were present providing samples of their brew adding to the celebratory feeling.
Jazzy Jeff closed out Sunday night with an amazing set as he meandered through different genres of music. Jeff was joined by Rhymefest, who has recently been in the news with regard to a disagreement he had with Kanye West regarding Ye's nonprofit, Donda's House. He was able to poke fun at the Twitter beef he had with Kim Kardashian and mentioned his fake Yeezy's in a freestyle.
We asked millennial Amber Fields what she thought about Hyde Park Brew fest this year: "Hyde Park Brew Fest was awesome! Always great to see people coming together to enjoy good food and great music. Jazzy Jeff kept the hits coming and everyone was able to enjoy it. Wish I could've gotten there earlier to enjoy it a bit more," she said.
Check out a few pictures in the gallery below.