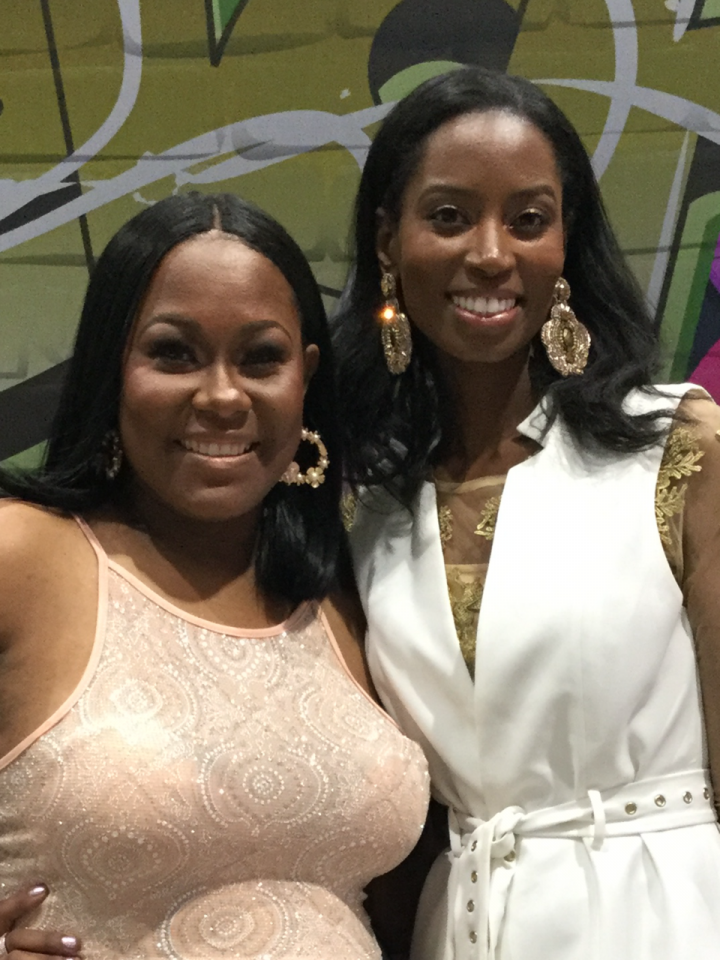 They say it never rains in sunny California, but it was pouring beauty at BET week in L.A. REIMAGE Beauty was a huge hit at the BETX  House of Beauty and Fashion. Bringing together hundreds of thousands of fans, celebrities and thought leaders, BET Experience and the BET Awards are a whirlwind celebration of culture.
REIMAGE immediately became a fan favorite as attendees received complimentary makeovers using REIMAGE cosmetics. The ladies fell in love with the highly pigmentated eyeshadow and oil-free foundation.
REIMAGE Beauty is a Black-owned, socially conscious beauty company founded by Tearra Vaughn to provide great cosmetics that accessorize the natural beauty that all women possess. As the creator of the OrgoSmart™ and Mineral Smart™ cosmetic lines, which are healthy, all-natural cosmetics formulated without ingredients such as parabens, talc, or gluten, REIMAGE designs smart cosmetics for those who embrace living "smart" inside and out. By changing the face of beauty and dispelling the myth that wearing cosmetics makes you beautiful, REIMAGE promotes healthy, positive images of one's own beauty.
REIMAGE Beauty products are available in several Macy's stores.