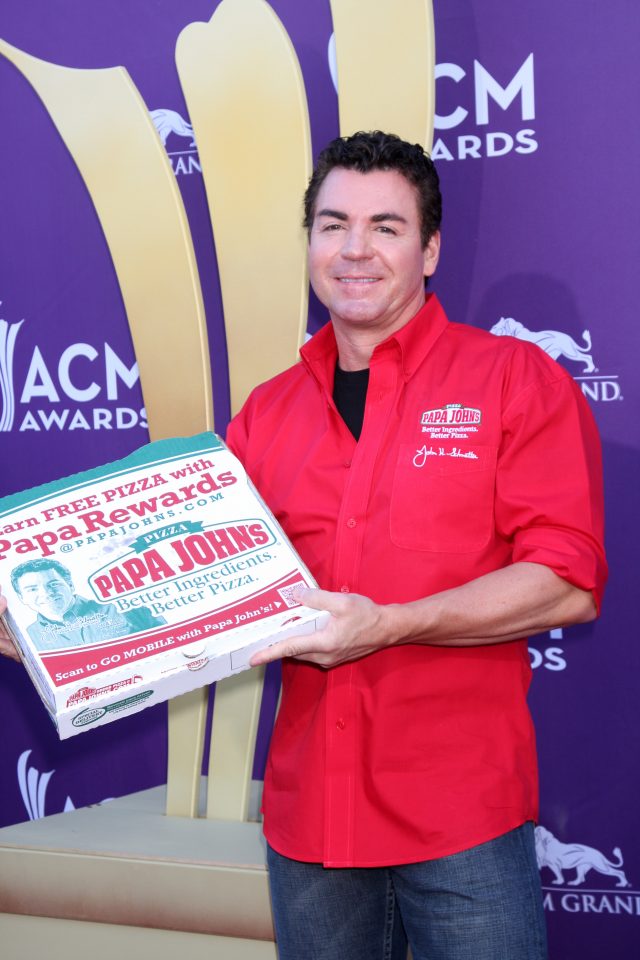 The pizza baron who tried to blame his falling stock prices on the NFL and its national anthem controversy last year has resigned from Papa John's after it was revealed he used a racial slur during a recent conference call.
Papa John's founder John Schnatter is no longer the chairman of the company after he admitted to using the N-word during a May phone meeting with marketing agency Laundry Service as he tried to dismiss disparaging comments he'd previously made about the NFL.
Schnatter complained that "Colonel Sanders called blacks n—–s" and never received a backlash from the public, Forbes magazine first reported.
In announcing his resignation, the man who transformed his fledgling business into the world-recognized pizza empire — and was the face of Papa John's as he appeared in many commercials alongside celebrities including NFL legend Peyton Manning — said "news reports attributing the use of inappropriate and hurtful language to me during a media training session regarding race are true. Regardless of the context, I apologize. Simply stated, racism has no place in our society," Schnatter said in a statement.
Papa John's, the third-largest pizza chain in the United States behind Domino's and Pizza Hut, said in a statement late Wednesday night the company will select a new chairman to run the corporation very soon. Olivia Kirtley will be the company's lead independent director in the interim.
Yahoo Sports added that Major League Baseball has indefinitely suspended its commercial collaboration with Papa Johns after the news of Schnatter's N-word usage hit the airwaves.
The company's stock closed down 4.8% on Wednesday, Forbes announced.
Schnatter angered many players and urbanites last year when he said that Papa John's pizza sales were negatively impacted by the NFL's failure to stop the players from kneeling during the national anthem in protest of racial injustice.
The NFL, incidentally, has since implemented a no-tolerance policy to players kneeling before games during their annual owners' meeting in April 2018.
Schnatter, 56, was the quintessential example of the American Dream as he founded Papa John's from the closet of his father's failing bar business in Indiana in 1984. Today, the pizza behemoth reports sales exceeding $1 billion annually and boasts franchises in approximately 4,700 stores in the U.S. and around the world, USA Today reports.
Schnatter will leave the company in good shape financially as he owns approximately $700 million in company stock.