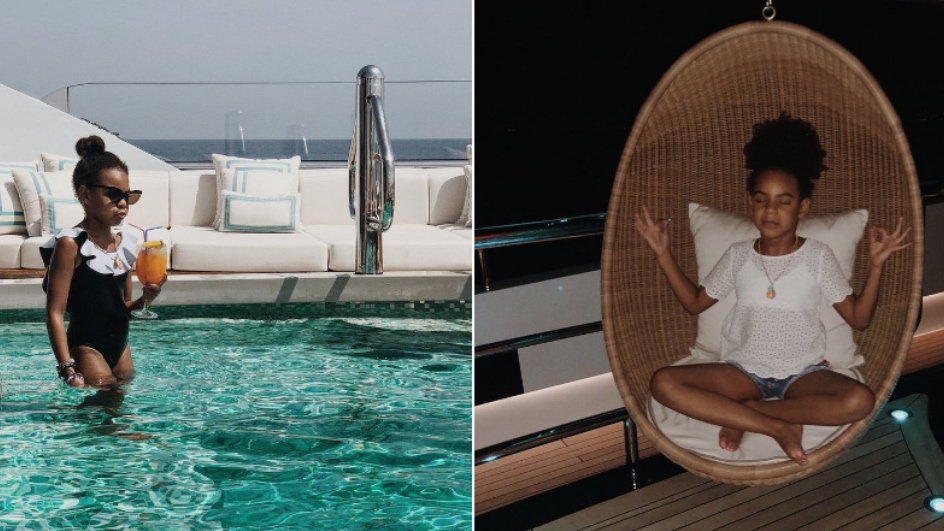 Beyoncé's eldest child Blue Ivy Carter continues to wow the public without belting out a musical note or uttering a single syllable.
The diminutive diva seems to have that je ne sais quoi that elicits many positive emotions in fans, though she has barely reached school age. And the fact that mother Beyonce is schooling the heiress on how to be a boss has fans all in their feelings.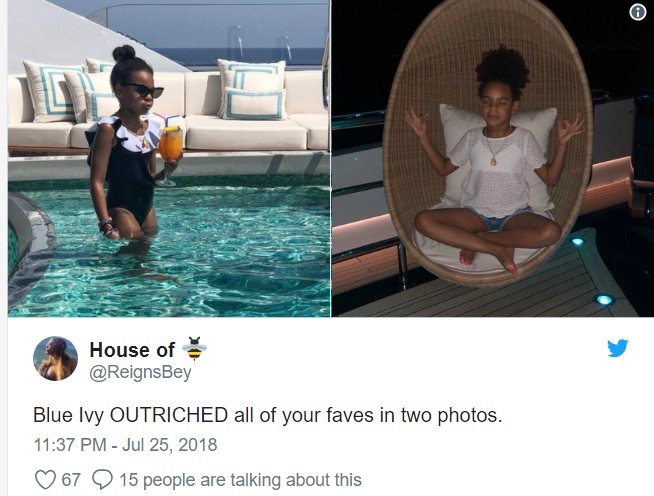 Beyoncé shared intimate photos while they took a needed reprieve from the European leg of their celebrated On the Run II tour. Blue Ivy is already living her best life and she is showing us how we can as she practices yoga, chills in the yacht pool while imbibing on her non-alcoholic cocktail and looks adorable as she posts up with her mother and grandmother Tina Knowles-Lawson in front of the ship's TV, reports Elle.
Most of all, Blue Ivy is already looking like she is making major money moves and it has inspired some hilarious albeit adorable tweets from the Bey Hive fan base.
As we previously reported, Blue Ivy keeps fans on their toes, like the time when she told her grandmother Tina Knowles-Lawson to get in formation when they were visiting a spectacular Paris theater. The matriarch whipped out her camera phone to show her followers the breathtaking scenery, reported Complex. But Knowles-Lawson got checked by her six-year-old boss granddaughter, who told her she was breaking the rules of the house.
She seems to do it so effortlessly that it literally inspires awe.
Check out fans fawning over six-year-old Blue Ivy below: