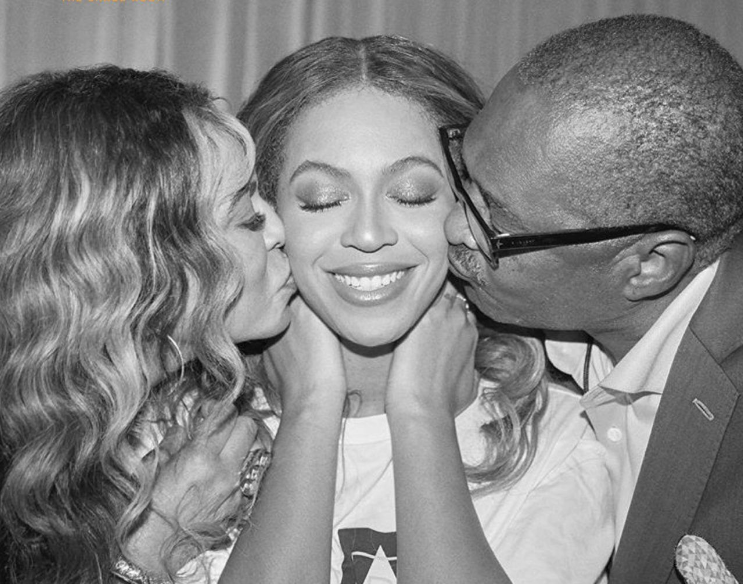 One of the biggest and most extravagant concert tours of the modern era has just concluded in Seattle with a special ending for the royal queen of pop.
Before Beyoncé and her husband Jay Z stormed the stage for their final show on their colossal On The Run II tour on Tuesday, the music goddess was treated to a visit by her biological parents, Tina Lawson, 64, and Mathew Knowles, 66, for a couple of rare and endearing photos.
Bey and Jay were also joined backstage by some of their closest friends and other family members.
As most Queen Bey fans know, Lawson and Knowles divorced in 2011 after 31 years of marriage. However, from the looks of their photos, the two parents, who also brought Solange into the world, put aside any lingering differences and resentments for this special moment with their globally-famous daughter.
In the above photo, Beyoncé is seen sandwiched in the middle of her parents who kiss her cheeks on both sides.
Lawson captioned the photo: "Beyonce , her dad and me backstage OTR11 concert Seattle."
In a second photo, Bey is captured with both parents in a traditional pose.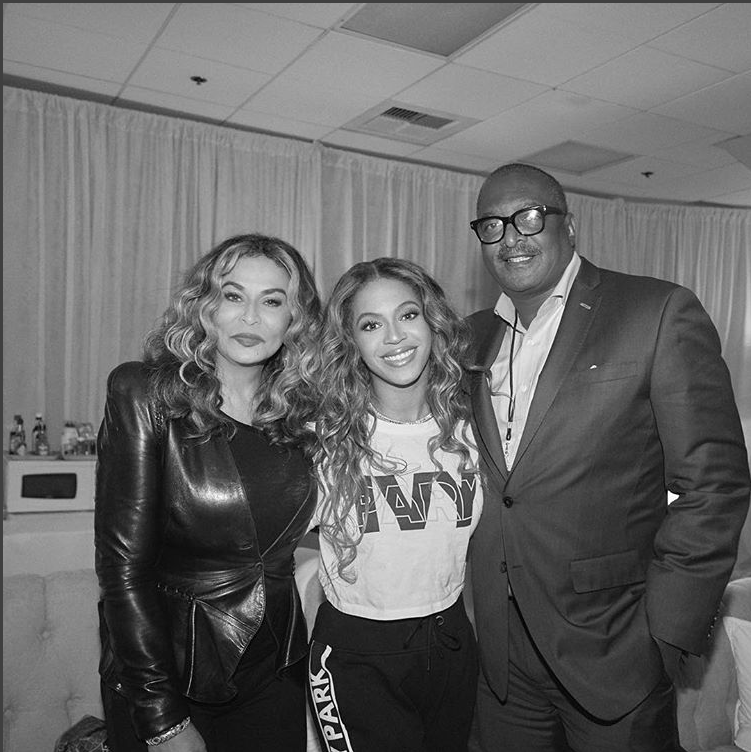 The "Me, Myself and I" singer posted several photos of her dad backstage, including one where they're holding hands and praying together alongside Jay Z and Bey's former Destiny's Child bandmate Michelle Williams.
Beyoncé captioned the photo with her father this way: "Thank you to all of our loved ones who came out to support OTR2. And a huge thank you to the hardest working crew in show business. We couldn't have done this without each of you beautiful human beings."
Most fans are probably pleased that Beyonce, 37, has mended fences with her father. The two were estranged after the reports of her father's rampant infidelities and love children came to light. And there were rumors that Knowles was taking more than his fair share of dividends out of the Queen Bey pot. In 2011, Bey terminated their professional relationship.
Knowles famously managed Beyonce since her Destiny's Child days in the 1990s but she indicated she wanted to take her career in a different direction.