The Detroit Foundation Hotel opened its doors to The Leading Ladies in Media private dinner, sponsored by Jack Daniel's Gentleman Jack, on Thursday, August 2nd during the National Association of Black Journalists Conference (#NABJ18). This special evening was set aside to honor two influential, trailblazing women in media: Angela Yee of the national hit morning radio show, Power 105.1's The Breakfast Club, and Natasha Alford, award winning journalist, Afro Latina advocate, and deputy editor and host for The Grio. Their awards were presented by Jack Daniels Field Marketing Manager-Multicultural rep Mr. Keenan Harris, and the exclusive VIP dinner was emceed by publisher and CEO of rolling out magazine, Mr. Munson Steed.
Alford, who is a proud Afro-Latina and prides herself on being a storyteller that brings light to the untold stories that impact Black America, had these words to share as an honoree of the evening, "I feel so grateful, so excited that everyone came together tonight to recognize women in media."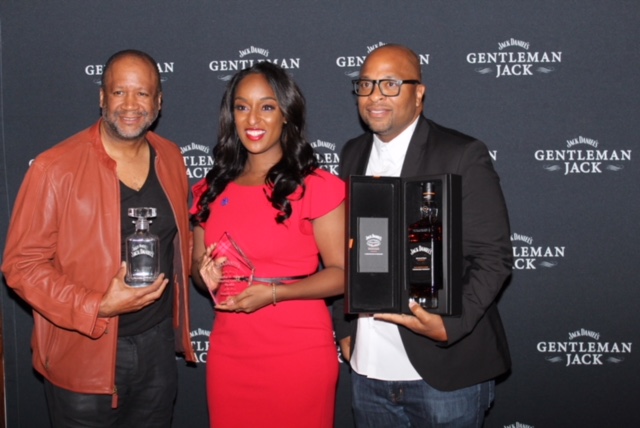 "[As] women, we are finding our voices in new ways, we're being heard in new ways, whether it's on TV, radio or online, and I love that I get to represent for The Grio. We are an African American, Black owned outlet, one of the few. And we're telling stories that you don't always hear on the news. So, I'm just honored that I get to be a storyteller every day," Alford went on to say.
Yee, who not only co-hosts the New York based Power 105.1 FM Breakfast Club morning radio show -along with DJ Envy and Charlamagne tha God, also has her hand in several entrepreneurial endeavors, including her Juices for Life juice bar in Brooklyn, NY, a new subscription based pressed juice business, and what she refers to as her "baby", the unfiltered, unadulterated Lip Service Podcast.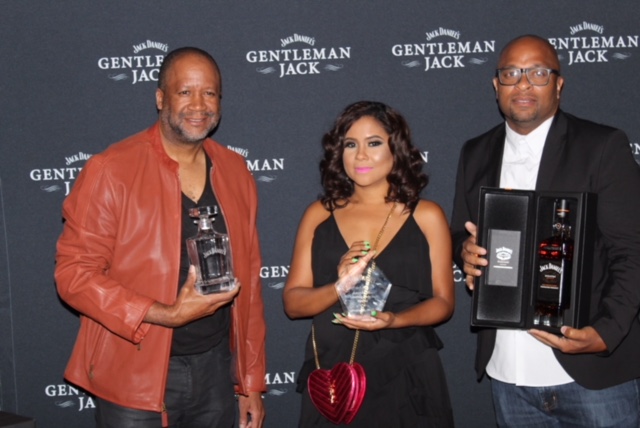 Yee graciously accepted her award by stating "It's been incredible for me. This whole journey of doing radio, because it's not something that I ever thought I'd be doing. I started off doing marketing as a savvy marketer and made [the] transition to Sirius radio." And as you can see, the rest is her story."
The evening proceeded with five special Jack Daniel's infused concoctions that were especially paired with five courses of beautifully embellished delectable delights. One of the parings included a Gentleman Jack Bellini, paired with Heritage Wheat Bread dished with pimento cheese and pickled market fruit as well as a Shigoku Oyster served with rhubarb, green strawberries and avocado for starters.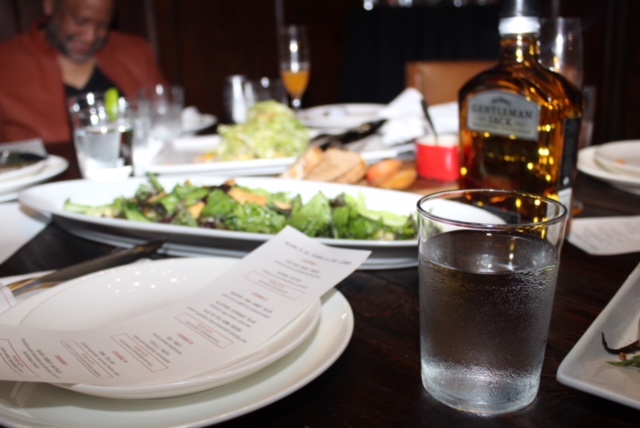 Another pairing included Sea Trout served with lentils and pickled mushrooms matched up with fusilli pasta that was perfectly paired with Jack Daniels Tennessee Rye Ball. The evening concluded with a delicious Black Forest Gateaux desert that was paired with a Jack Honey Tennessee Hot Toddy.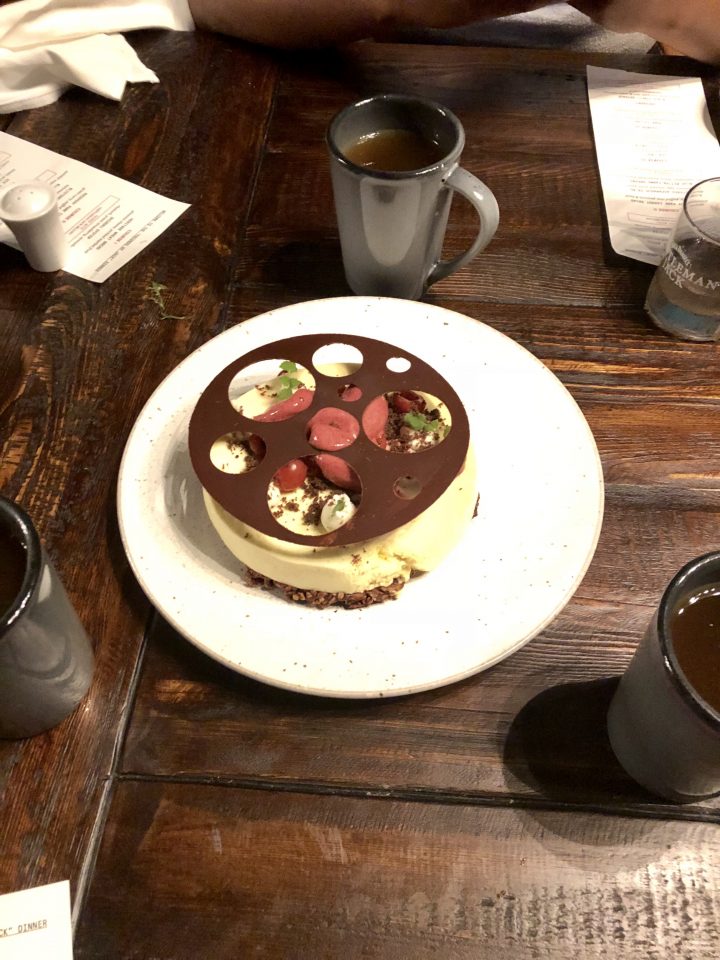 Guests also had the opportunity to taste test a variety of whiskey selections that Jack Daniels had to offer as well as experience a virtual reality tour of how whiskey is made. Before the night was over, all invitees were gifted with exclusive Jack Daniel's gifts bags that included a monogrammed hat, shirt, canteen bottle, and an engraved key-chain.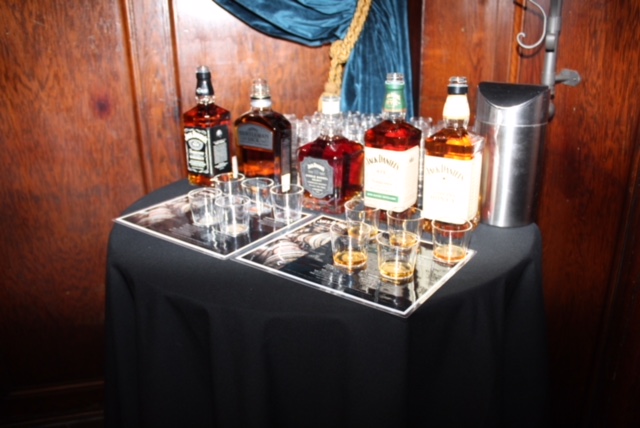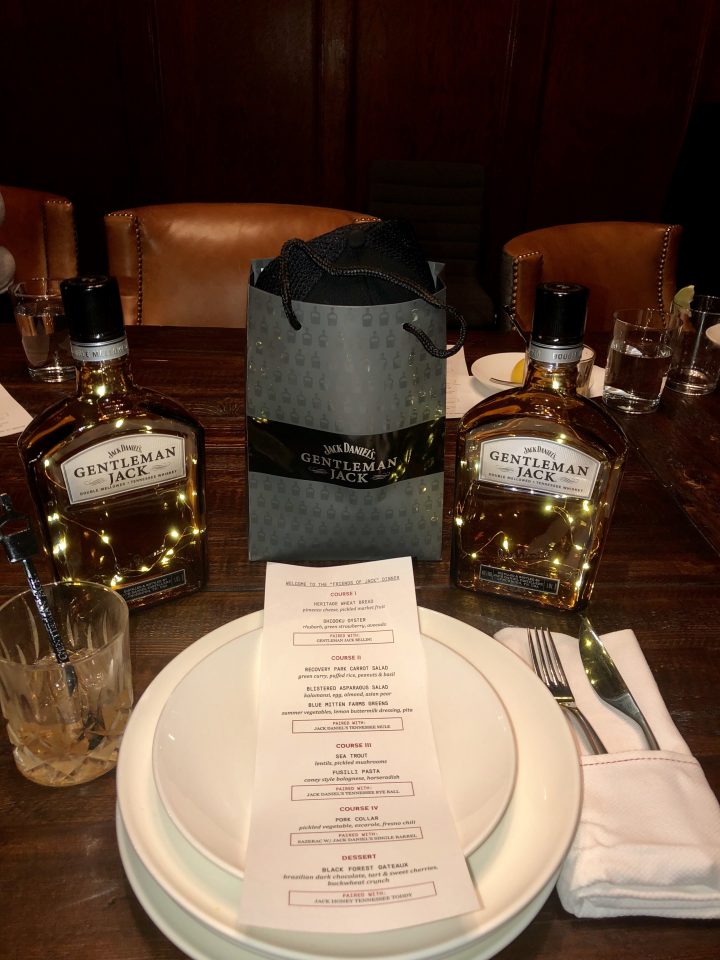 The evening was amazing and a great time was had by all. We wish nothing but continued success to both women honorees and commend them on doing an outstanding job with their respective platforms.
Take a look at more pictures from the evening below. Photo Gallery Credit Kristina Mitchell for Steed Media.