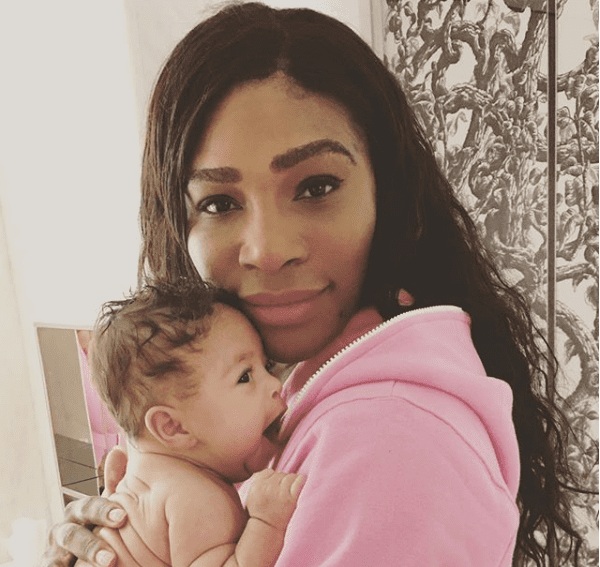 Tennis ace Serena Williams, 36, has revealed that she's got no plans for her baby girl Alexis Olympia's first milestone on September 1 because she and her husband Alexis Ohanian are Jehovah Witnesses and they don't commemorate births.
Speaking to reporters at the US Open, she said: "Olympia doesn't celebrate birthdays. We're Jehovah's Witnesses, so we don't do that."
The brunette beauty has been a Witness since her mother Oracene converted to the religion in the '80s but she's only just got more "into it."
She said last year: "Being a Jehovah's Witness is important to me, but I've never really practiced it and have been wanting to get into it.
"Alexis didn't grow up going to any church, but he's really receptive and even takes the lead. He puts my needs first."
Serena regularly attends church and is convinced she wouldn't have the success she does today in her sporting career if she didn't believe in God.
She explained: "I am Jehovah's Witness. If you don't believe in God — I think if you don't believe in God, it's going to be tough to live life because pretty much that's the basis of life, it comes from God.
"And so being a Jehovah's Witness, obviously we believe in God and the bible. And without Him, I wouldn't be here right now. I really thank him for everything."
Meanwhile, Williams didn't have the easiest of births when she delivered Olympia, as she had to undergo an emergency C-section and then suffered a pulmonary embolism, which is when a blood clot forms in the arteries of the lungs, afterwards.
She said: "I almost died after giving birth to my daughter, Olympia. Yet I consider myself fortunate. While I had a pretty easy pregnancy, my daughter was born by emergency C-section after her heart rate dropped dramatically during contractions. The surgery went smoothly. Before I knew it, Olympia was in my arms. It was the most amazing feeling I've ever experienced in my life. But what followed just 24 hours after giving birth were six days of uncertainty."