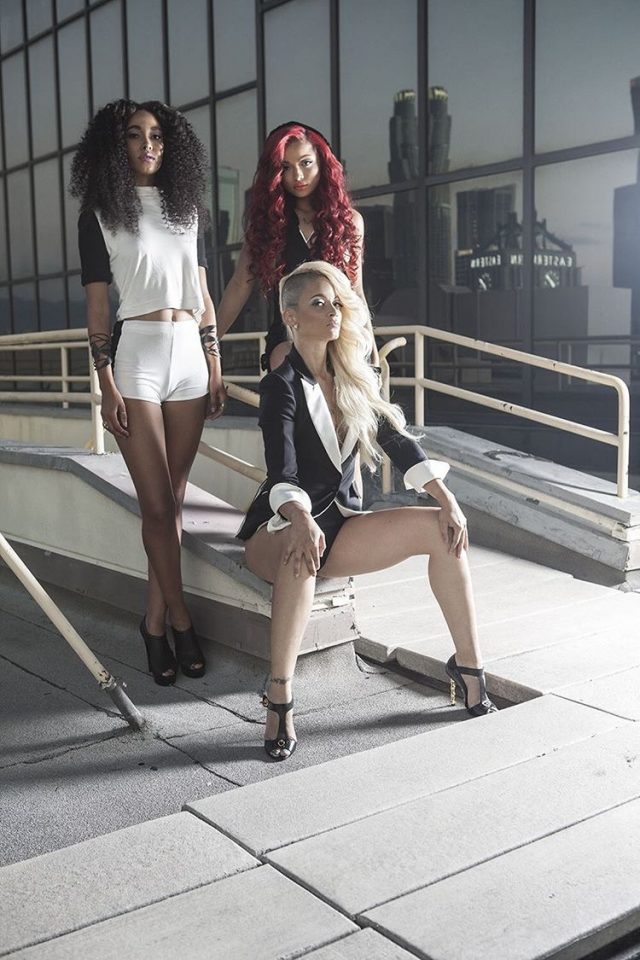 When it comes to knowing what's best for her beautiful, intelligent, and talented aspiring artist daughters, hip-hop trailblazer Charli Baltimore is an expert. By looking at her millennial daughters and the women they're becoming, you can tell Baltimore instilled a lot of valuable life skills and moral values into them, all the while guiding them along the right path.
Baltimore, a Grammy-nominated rapper and songwriter best known for being the leading lady of Murder, Inc. in the 90s, is now acting momager for two daughters, Siaani and India. They've collectively come together to launch their own reality show "Charli Knows Best." The show, produced by Phoenixx Digital Studios, chronicles Baltimore guiding her daughters through the murky and oft times dangerously complex entertainment industry while on their quest to follow in her entertainment footsteps.
"While Charli's story started in the 90's, she hasn't stopped hustling behind the scenes. As a mother ensuring India and Siaani are properly managed as their respective platforms take off, but also ensuring she continues the relationship with her fans during special appearances and performances over the years," said Roberto "RUSH" Evans, CEO, Phoenixx Digital Studios.
Rolling out had the opportunity to chat with Baltimore about this new era in her life. Check out the exclusive interview below.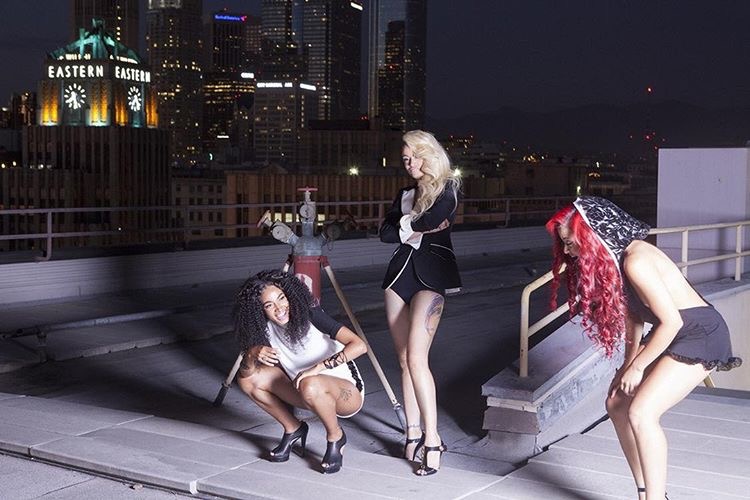 Let's talk "Charli Knows Best." Tell us about the debut series, how and why you got involved, and what the show is all about.
The show came out on October 2, and we shot it in the Spring. It gives details of my interactions with my daughters, my younger one is a DJ, and the other is a model. We all thought it would be something different because [with other reality TV shows], everything is scripted, and the only people that really have any dynamics [pertaining] to mother-daughter relationships are the Kardashians, but this is totally different. So, I think people will enjoy it.
Rush, the executive producer, brought it to my attention that he wanted to do it. At the time I was just coming out of the hospital, I was in a crazy accident, and my leg was broken; then it got infected. I was in the hospital for 20+ days, almost a month, and I couldn't walk for seven months. So, when he brought it to my attention, I was still unable to walk. I feel like this gave me the incentive to get it moving and get myself walking again. The show has really given me a boost to get it together.
The episodes can be viewed on Bossip.com.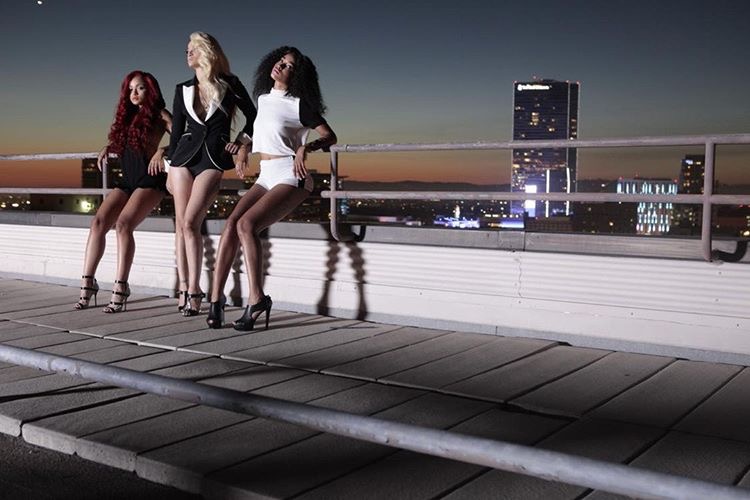 You're a momager now, with two beautiful, but distinctively different daughters. Tell us more about your daughters?
My youngest daughter's name is Siaani, and my oldest daughter's name is India. They're both very successful in their own right. Siaani, my daughter that's the DJ, is really, really hungry to get this DJ thing off the map, and I thought [the show] would be a great platform for her. India, my daughter that models has been modeling since she was 14 and she's been with Ford Models modeling agency and Elite Model Management, she's still with Elite now. But with modeling, at 19, you're old to them. So, she's in her mid-to-late 20s and she wants to transition into singing. When she was 18, she actually had offers to sign with labels, but she had really taken off with the modeling thing, and she wanted to stick with that [at that time]. She's a really good singer and I've had her featured on some of my songs. I'm excited for them. I think this will be a great platform for them both.
Your daughters are beautiful and talented and they definitely have their own view of what success looks like for them. What's your ultimate goal and/or dream for them?
My goal is to see them succeed in whatever they do. They're both very creative in their own right.
For those that don't know, you dated Biggie Smalls back in the day. Aside from him giving you your name, what's your fondest memory of him?
Probably his sense of humor. We were friends before we started dating. His personality is what attracted me to him. I would have to say my fondest memory of him would be his sense of humor.
If Biggie was still alive, how do you think the music industry would've evolved or been different?
I just had this conversation with somebody. I have no idea honestly. I think if Big and Pac both were still alive, it would be a totally different music scene. I think that Big would've really made a significant impact on today's rap world and I think that Big and Pac would still be running things. 90s rap was very lyrical. If you couldn't spit or freestyle, it was a problem. Today's' rap is totally different.
Do you have any regrets in life?
No. I look at life like this: you can sit and be bitter about stuff, or you can look at it and gain a learning experience from it. So, I feel like everything I've been through was a learning experience for me.
What was your most valuable lesson learned from back in those days?
Not to take anything for granted and to always remain humble.
Where can our readers find you?
Mine is @CharliBaltimore, India's is @IndiaChristin and Siaani's is @Siaanilove